Best Mascot Gaming casinos with Best Bonuses & Latest games
Mascot Gaming
All Mascot Gaming Games (2)
Table Of Content:

Differences Compared To Major Competitors Of Mascot Gaming
Mascot Gaming was founded in 2010, headquartered in Malta. While some gambling game developers focus solely on creating slots or table games, Mascot Gaming makes the difference. The company offers complete services, making slots, lotteries, table games, and even a platform for playing them.
Any organization starting an online casino website can use the Mascot Gaming white label solution, which has all the necessary tools to launch the software, including a multilingual and multi-language platform. currency. At the same time, the supplier Mascot Games also develops branded games for other significant customers.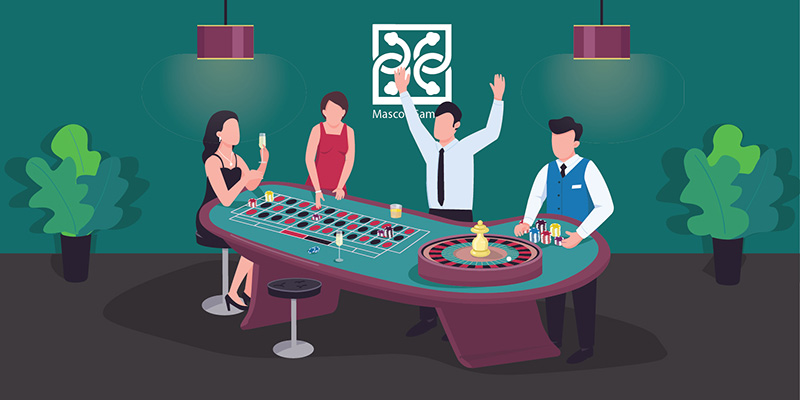 While the standard gameplay of the Mascot slot games is not so unique, the bonus features offer a definite benefit to players. Players also need not worry too much about the security and safety of this software provider, as Mascot Gaming is licensed by the Malta Gaming Authority.
Risk Nothing When Playing Free Mascot Online Slots
Vendor Mascot Games brings together a team of artists, mathematicians, and designers to create the game and provide a casino platform. Although the Mascot online slot library was not so large, it has been solidly around for a while. Whether producing new and exciting products in the iGaming world is not an easy task.
The developers of Mascot slot machines have contributed a great deal of dedication and innovation to compete in a fierce market. As a result, the Mascot slots have outstanding quality and detail. Graphics have always been appreciated and made each Mascot game stand out in a highly competitive market.
Mascot Gaming's services are also very flexible and can be customized to suit each customer. Mascot Casino can add specific bonus systems, tournaments, and payouts.
Nowadays, enjoying free betting games is not a new thing. Mascot Gaming always catches the trend and understands the needs of its customers. Therefore, most Mascot slot machines are provided with free versions to help players not have too much headache when they have to spend a lot of money to play slots without understanding their system.
The fierce competition between game providers in general, and online casinos, in particular, brings a specific benefit to the players. You can find any of the Mascot slots free play that you would like to spin to explore more about them. If you are still wondering which slot games to choose, do not miss the Mascot slot machines below:
Fruit Vegas Slot: Rated for high-quality graphics, and players can almost enjoy the full screen of eye-catching fruit including lemon, watermelon, cherry, colorful grapes. Slot machines with a fruit theme are not too strange for any gambler. Therefore, Fruit Vegas Slot is the right choice for new players exploring the betting games of Mascot Gaming.
Venetian Magic Slot: Offers unlimited awards features and many attractive top prizes. The slot game offers 50 paylines, with prizes up to 2,000 times the amount bet.
Hell'sing Slot: The game features 40 paylines and thrilling bonus rounds. Wild symbol unlocks four Hidden features with rich free games and offers a maximum payout amount of 5,000 coins.
How To Pick The Best Mascot Slot Machines
To judge whether the game slot is right or not, you need to rely on many factors such as bonus features, free spins, graphics, sound, etc. However, evaluating and selecting the best Mascot slots is challenging and sentience. Each player will have different feelings depending on each slot machine they love. Maybe one player will like this Mascot slot but not another. Therefore, each Mascot slot machine has specific standards. We'll give you a few tips for the best Mascot slots based on play and multiplayer reviews for you to check out.
Anksunamun: The Queen of Egypt Slot: This is Mascot Gaming's most famous betting game. The slot offers 10 beautiful paylines and some features for free spins, multiplier, wild expansion, etc. The gap has medium to high variation.
Re-Kill Slot: The game is inspired by zombies, bringing players into the world after the apocalypse. The bloody details are printed on the display screen, giving the player a feeling of horror and realism.
Bamboo bear Slot: This betting game has 243 ways to win and up to 25 free games to give thrill and excitement.
Red Horde Slot: High RTP and moderate volatility, the game is not suitable for players who are new to the world of casinos and slot machines. However, The Red Horde slot's winning rate is desirable for both experienced gamblers and novices.