Ancient Egypt Themed Slots
Are you a fan of ancient Egypt? This page is for you with all fascinating Ancient Egypt-themed slots machines to play for free, without spending any money.
Table Of Content:

Ancient Egypt Slots
Ancient Egypt was one of the world's greatest and oldest civilizations. It is thought to have started around 3100 BC, and has always been fascinated by archaeologists and the general public. Thousands of years after the pharaohs died, the Egyptian ruins are still standing.
Egyptian civilization can be considered one of the most brilliantly developed civilizations of the ancient world, with an impact that spans space and time. These achievements continue to inspire us to admire and marvel at ancient Egypt's miraculous creation.
Ancient Egypt has many mysteries that pique our curiosity and imagination, from famous explorers to Egyptian queens and powerful pharaohs. That is also why it has become one of the most popular themes for online slots. Ancient Egypt's slots are extremely rich due to thousands of years of history.
Of course, the slot machines will be set in Egypt, with symbols such as pyramids, Egyptian gods, and more. It will definitely bring a lot of action and exploration games for a large number of players to choose from.
Ancient Egypt Slot Theme Attracted and Played by Many Players?
In slot games, the Egyptian theme has always been said to be the most popular.Egyptian gods and Egyptian royalty, such as Cleopatra, are one of the reasons it attracts players.
The game designers have always paid attention to the long history of the game and have continued to develop it so that it is appropriate for all eras.Because of the popularity of Egyptian books and comics, most slot players prefer to play with familiar characters.
Egyptian-theme games are now more accessible than ever. The game's rules are simple to grasp, the wilds are easy to spot, and the game's bonuses are substantial.Ancient Egypt is always full of mysteries that have yet to be solved. That has made Egyptian stories popular around the world as well as adding to the appeal of Egyptian-themed slot games.
Popular Egyptian-Theme Slots
There are dozens of Egyptian-theme slots that you can find in online casinos these days. Among them are a few prominent names that you should definitely not miss if you want to experience Egyptian-theme slots, including:
Book of Ra
Book of Ra Slot is a game with an Ancient Egypt theme and mysterious pyramids that hold a huge amount of treasure. This is a game that is not too unfamiliar due to its good bonuses and its offers free spin in the form of features. It has 9 paylines and 5 reels with attractive design and animations.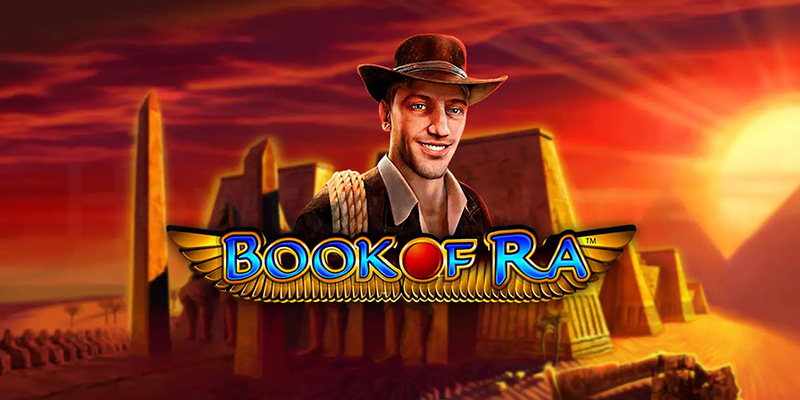 The icons were also expanded by the developer to make it easier for players to find the treasure. In order to make the game as realistic as possible, the card symbols are usually written in hieroglyphic fonts to clearly show the Egyptian writing.
Book of Ra Slot is the ideal choice for you if you want to experience the feeling of being an adventurer and explore deep within ancient Egypt's civilization.
Cleopatra
This is the game for you if you are a fan of the enchanting Egyptian queen. Cleopatra Slot is an exciting slot game that combines several aspects of Egyptian culture. It has 5 reels and 20 paylines.
The plot of this game is unique because it uses a lot of symbols and language from Egyptian culture. It also includes the captivating voice of the beautiful Egyptian Queen, which is sure to make you excited.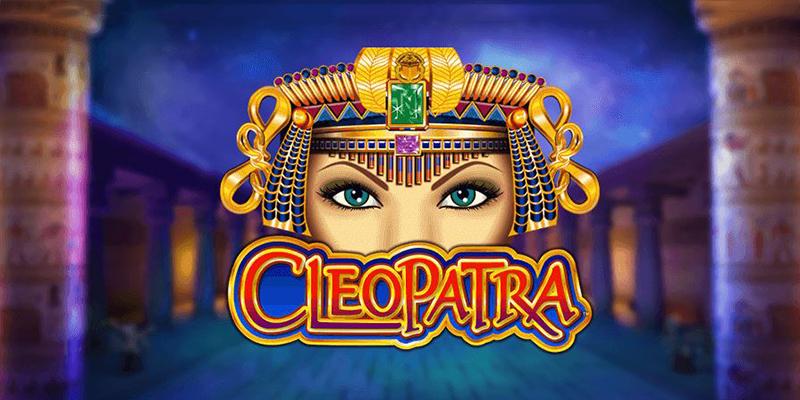 Cleopatra, by the way, is based on vivid and fascinating images that make a big impression on fans. Symbols from cultures such as Scarabs and Sphinx will also appear in the game.
For slot players, it is impossible to ignore an eye-catching and enchanting game.
Ancient Egypt
Ancient Egypt Slot is a fantastic online slot that is suitable for both new and experienced players who are looking for something different. The background is simple but elegant, and the icons are all related to Egypt.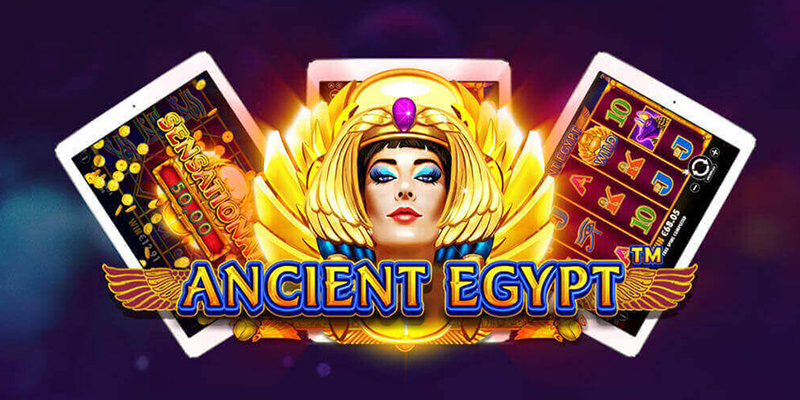 This is a popular choice that always makes you stand out. Once you begin playing, you will be astounded by the game's graphics, which range from massive pillars adorned with hieroglyphs to flames and the sky, all of which are extremely realistic.
It is also an Egypt slot that comes to life in a whole new way, completely immersing you in the game and transporting you to a new ancient land full of adventure.
Queen of the Nile
How do you feel when you read articles about the Queen of the Nile? Have you ever imagined what it would be like to be Nile's queen? Thanks to the online game Queen of the Nile Slot, you can now enjoy that sensory experience.
Isn't it wonderful to be able to become such a powerful and noble person? In the game, you can also achieve great rewards.To do so, you need to pay attention to mysterious items such as gold rings, Pharaoh masks and some strange text symbols.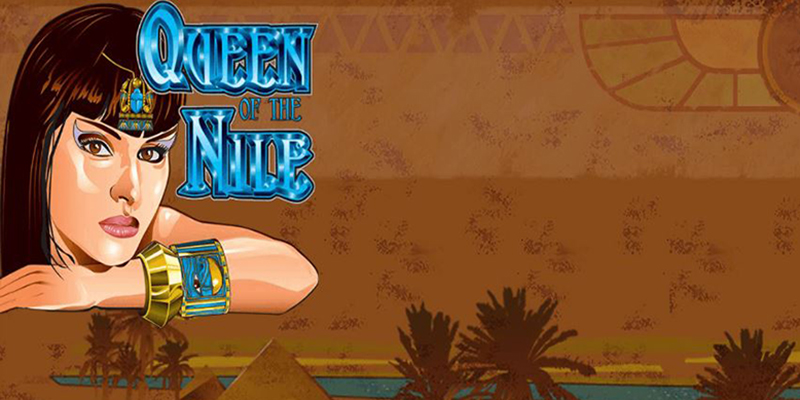 You can play and enjoy the beautiful queen or admire the great pyramids as you like. In addition, you'll find familiar features like Wild, Scatter, and Free Spins, so you won't be short on anything.
With so many appealing features, why don't you take advantage of the experience immediately or invite your friends to try it out?
Book of Dead
You enjoy games of adventure and mystery. You want to put yourself to the test. Come right to Book of Dead Slot, you'll be captured deep into Pharaoh's tomb, the kingdom of the dead. Are you ready?
Inspired by ancient stories, the engaging storyline will lead you all the way to the end of the game. Graphics are meticulously detailed, far more so than in other games of the same theme.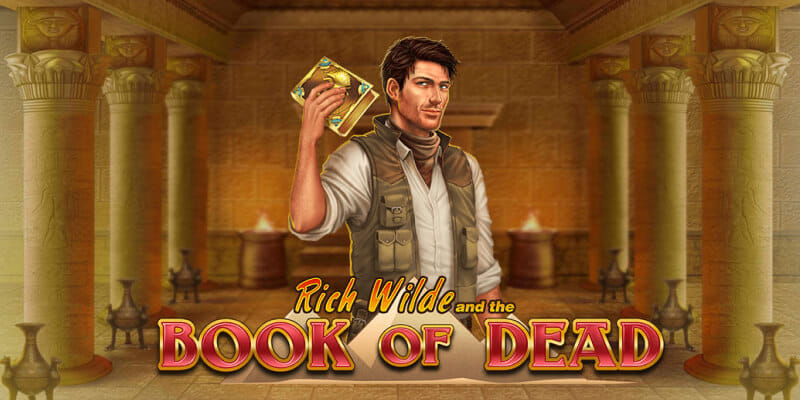 The game's details are displayed majestically with colors, with the icon as the focal point and the background surrounded by gold.You can easily access the game menu and have complete control over the character you play.
To win this game, you need to string 3 or more symbols together along the payline. Your reward will be well deserved. Try it someday and best of luck.
Conclusion
Along with ancient Egypt's remarkable achievements. Journalists are always welcome to cover this civilization. It is also a popular documentary among filmmakers, and it has produced a number of well-known works, including the film "The Mummy," which showed us many aspects of Egypt.
Egypt's popularity will, of course, be reflected in slot games. It not only entertains us, but it also helps us gain more historical knowledge, learns a lot of new things and recreate the small version of Egypt in the game console almost perfectly.