Free Endorphina Slots | Play Endorphina Casino Games
Table Of Content:

Endorphina Casinos company is a European online gambling company based in Prague, the Czech Republic, founded in 2012. Despite its later launch in the competitive market, Endorphina can already be considered a company that has achieved many remarkable achievements. Unlike online game companies that create various games and software solutions, Endorphina Casino focuses solely on slot machines. With one coherent goal in mind, Endorphina Games has created distinctive, high-quality products.
What Defines Endorphina Games' Repute?
Endorphina slots provider is known for its realistic graphics and engaging gameplay. Endorphina games don't disappoint when creating great games that captivate players. The right game vendor must be able to develop games that cater to as many audiences as possible. That is why Endorphina games have released a series of amazingly fascinating games, each with its characteristics to appeal to a different type of player.
Endorphina Casino is growing in popularity and gaining global attention. For more experienced players, indeed, no one has yet to play through the Endorphina slots. However, if you are new to the betting industry, it is essential to try spins on the Endorphina slots free.
Not only for Endorphina slots but other slot machines in general, players should try the free versions at least once. Besides learning about the features and natures of the slot machines, it's also a way to avoid the risks. You can try some of the Endorphina slot demos below for the best experience before splashing your money.
Troll Haven Slot: Has a fantasy theme with 5x3 scrolls. The fascinating theme of mythical creatures living in caves or mountains, according to Norse mythology, attracts many new or old players.
Windy City Slot: Although its RTP is only 84%, this is considered a suitable slot for new players.
Luxury Life Slot: The theme is as the name implies, depicting a luxury life with icons of rich men, a briefcase full of cash, private jets, yachts, sports cars, expensive watches. Detailed visuals give players a genuine and immersive feeling.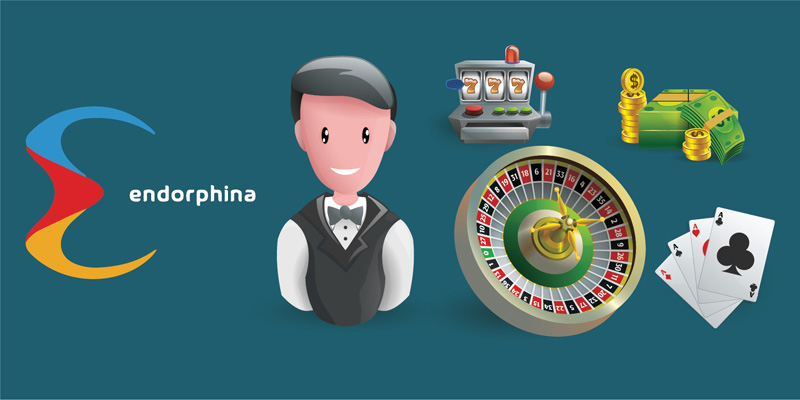 How To Receive No Deposit Bonuses?
Considering the growing popularity of Endorphina games, their betting games can be found in almost every well-known licensed and regulated online casino in the industry such as Joo Casino, King Billy Casino, Konung Casino, etc. Especially when you search for Endorphina slots on the online casino, you will receive a no deposit bonus.
The casino will offer this bonus range to new players, and you can use them in Endorphina games immediately. To receive no deposit bonuses, you just need to do the registration steps and provide personal information. Once completed, just enjoy the bonus and spins!
Kill Your Time With These Best Endorphina Slots
While the game library of Endorphina slots isn't much, it's always packed with great rewards, creativity, and excellent graphics covering a wide variety of themes. For sure, you'll find your favorite Endorphina slot in their library of games. Or, if you haven't already, you can check out some of the best Endorphina games slots below.
Book of Santa Slot: This is an engaging slot game with a basic 5x3 icon structure and offers free Spins Rewards. The Free Spins are pretty cool with a special icon that expands to full reels.
Cash Tank Slot: Provides a comic style. This game also has a Las Vegas feeling with symbols of cash, credit card, diamonds, etc.
Chane Machine 20 Slot: Has 20 paylines, this slot will bring victories of up to 3,000 times the stakes, using the 7 Lucky symbols to form combinations that pay up to 150 times the bet on each finish line.
Special RTP Offered
RTP is the feature that everyone is engaged in, and all Endorphina slots have an RTP percentage of 96.0%. So, if you spin the reels of the Endorphina games, then you don't have to worry about the RTP because it's all the same.
On The Go Slots
In addition to Endorphina Casinos making Flash versions aimed at desktop users, they also create games live for the mobile version using technologies like HTML5. Players do not need to download any software to enjoy Endorphina Casinos' set of games. Experience the mobile version by spinning Endorphina slots like:
Red Cap Slot: One of the mobile-friendly slots! Red Cap Slot has a familiar content based on the story of Little Red Riding Hood. Players will be taken to a beautiful forest that brings a sense of authenticity regardless of whether playing on any device.
Chance Machine 100 Slot: Offers stakes ranging from $0.01 to $0.10 and up to 5 coins to use per line. With 100 lines active, the stakes range from $1 to $50 per spin.
Buffalo 50 Slot: Buffalo symbols will pay the jackpot, also a wild stacked game you can get on all reels. When the symbols form combinations, the player can win x20 on the bet amount.
Spin Or Not?
As of now, Endorphina Casinos has not received any complaints about its betting products. This will be a promising game provider in the future. Experience immersive Endorphina slots at online casino games, and don't forget to try the free versions!