Christmas Themed Slots
If you're looking forward to singing carols, and Christmas presents. It's time to join some of the top Christmas-themed slot creators for some Xmas luck!
Table Of Content:

Christmas Slots
Christmas is one of the most beloved festivals among Catholics, but it is also widely observed worldwide, regardless of religious affiliation. This is an annual festival that takes place the midnight of the 24th and December 25th. Children are probably the most looking forward to this occasion of the year because they can get their desired gifts from Santa Claus who is known for being a legendary traditional patron of Christmas in the United States and other countries, bringing gifts to children.
During Christmas, giving gifts such as candy, chocolate, and greeting cards, as well as decorating the Christmas tree with family members or loved ones is one of the featured activities of the holiday. Christmas is the time of year when everyone in the family sits and talks about the past, family stories that get told and retold. Therefore, everyone enjoys Christmas by gathering with friends and family, attending church, singing, dancing together, or exchanging the nicest gifts.
About Christmas Slots
Because Christmas is one of the biggest holidays for many people. Therefore, it is no surprise that game providers such as NetEnt Slots and Playtech have created a lot of slots for this theme. Playing Christmas slots can add more enjoyable and fulfilling fun and luck during Christmas. All Christmas slots are available in the free version, that's why you can enjoy playing without depositing real money. If you want to get in the mood for a great Christmas season, you may play this slot at any time of the year.
Therefore, if you enjoy Christmas but have to wait too long for it or you feel nostalgic because it has passed, please come to these Christmas slots where these winter festival themes will not disappoint you.
Why Is the Christmas Slot Theme Attracted and Played by Many Players?
Christmas, snow, reindeer, and gifts are all wonderful things in this slot game. Those features have already drawn players, but there is a lot more. Let's find out together.
Xmas-theme slots often have a color winter theme, with colorful reels on a snowy background. One thing you will definitely love is that it is also encased in beautiful frames decorated with Christmas lights and twinkles with each spin.
You must be wondering what the symbols will look like, right? Gorgeous gifts, sweets, decorations, and colorful lights will appear as symbols in this game. Santa Claus usually appears as Wild, with associated items such as reindeer or goblins appearing as Scatter.
With the appeal of these games, the developers always try to give the game the perfect backdrop and exciting features to help players have an unforgettable Christmas adventure.
Best Christmas Slot Games
As you can see, there are so many Christmas-theme slots in any place right now and you are stumped about choosing. Fortunately, you have come to the right destination, we have a few suggestions that we think you will enjoy.
Each slot will have its own gameplay, features, and graphics, but they will all provide you with a feeling of enjoyment.
Sweet Bonanza Xmas Slot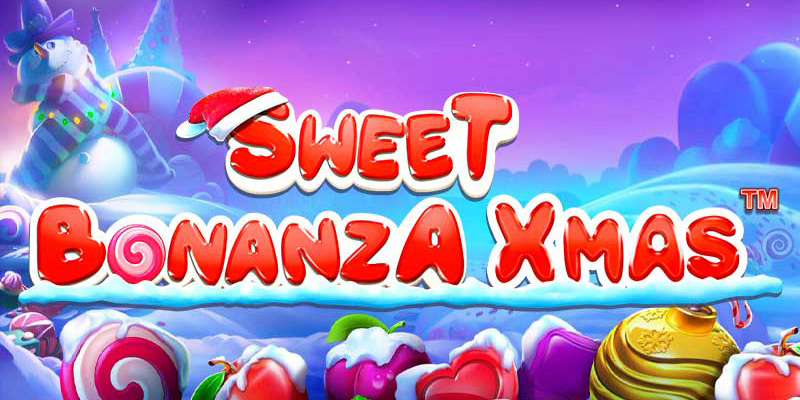 Sweet Bonanza Xmas Slot would like to invite you to participate in this Christmas festival with attractive prizes waiting for you. This slot game was released in 2019 and has a 6x5 reel structure. It aims to bring you a Xmas spirit as you step into the bright world with soothing music here.
These slots are well designed and packed with bonus features. The Noel symbol representing this game is sweet candies such as hearts, lollipops, and so on. Especially, when you reach a minimum of four lollipops, you will get a Free Spin.
This is also a slot machine that produces random results, so all you need is a bit of luck. You can play the demo completely free to enjoy this virtual version of Christmas first.
Christmas Carol Megaways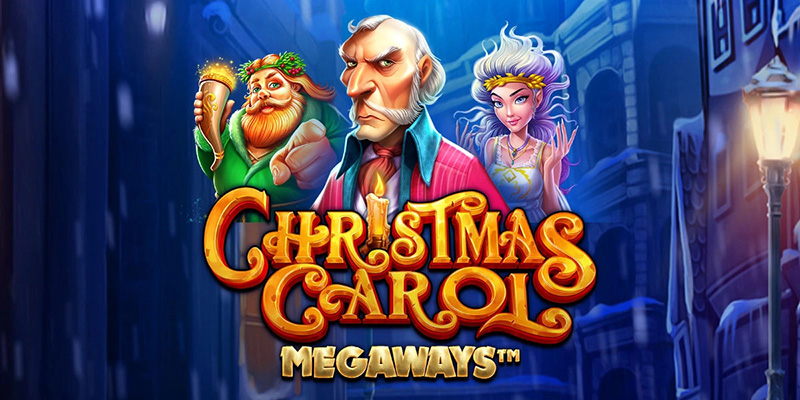 I would say that Christmas Carol Megaways is an engaging game, it is perfect to play during the upcoming holidays. This is a game released in 2020 and it has been very successful among players thanks to its amazing artwork and cool features. It is powered by a 6x8 grid layout and offers eye-catching graphics along with a hilarious sound.
The reason you are unable to skip this game is it offers Free Spins and Multipliers. Players have a chance to get up to 23 free spins. Unique icons and extra features will give you a lot of benefits.
Because of the excellent playability, this is a slot game that truly deserves to be popular. Just play and express your feelings.
Santastic Slot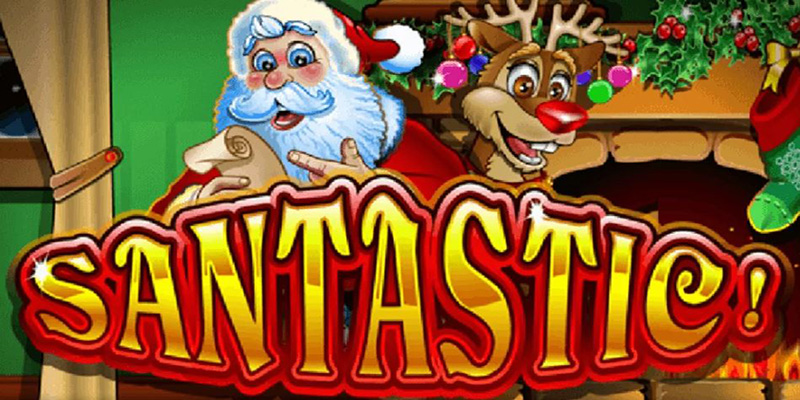 With Santastic, you can enjoy snow-covered houses and loads of adorable Christmas presents no matter where you are. This slot features a 3x3 symbol as well as amusing winter symbols such as teddy bears, candy, stockings, goblins, and so on.
Every spin will provide you with a variety of options, making this slot game versatile and accessible to players of all skill levels. Another unique feature available only in the Santastic Slot is that when three cards of the same color are received, an enticing element is activated.
If you enjoy Christmas, Santastic Slot is a delightful game to play at any time of year. Once you get used to the way Santastic works, it can be difficult for you to get rid of it.
Merry Christmas Megaways Slot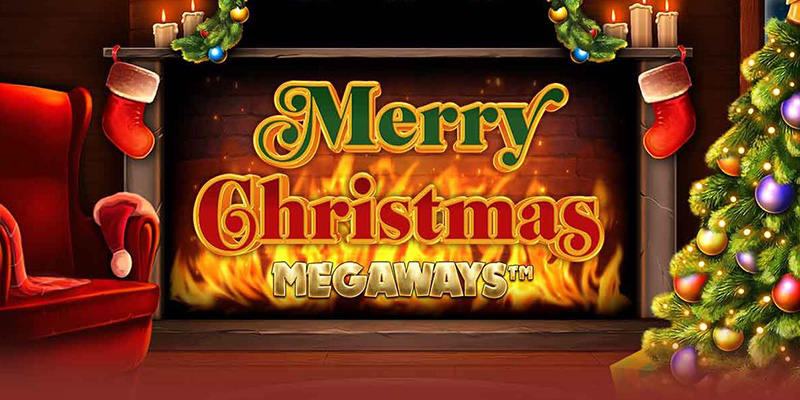 Merry Christmas Megaways Slot is all you'd hope for and more. It's simple to comprehend, practical, and full of a festive atmosphere. Colorful Christmas game graphics with a lot of free spins and strange symbols that emerge at random. With a decent house decked with Christmas trees and stockings, the game's background will undoubtedly make you feel warm. Nonetheless, the accompanying music and incredibly realistic sound effects will exceed your Christmas expectations.
In order to activate the Merry Christmas Megaways Slot Free spins, you must have at least four bonus symbols on the reels. Keep in mind that your game screen will also feature a mystery symbol that will occur at random.
Come in and enjoy the holiday mood with enticing gifts right here.
Jingle Ways Megaways Slot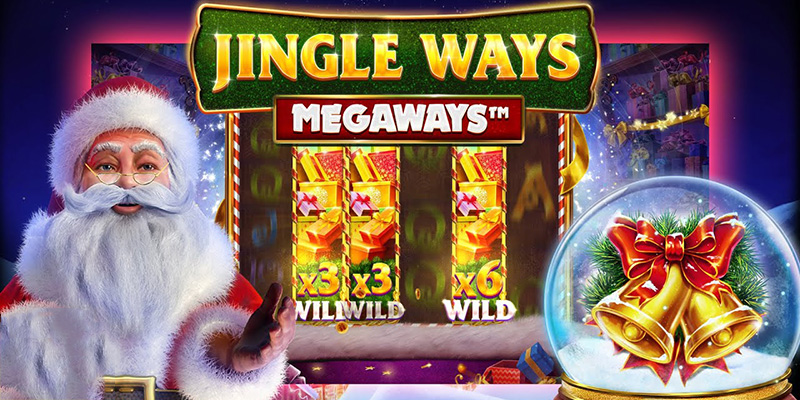 Jingle Ways Megaways Slot is one of the Christmas-theme slot games to be released before the end of 2021. It is a game that promises you an explosion of prizes, features, and attractive gifts. It will leave you with various marks once you've played it, including free spins, onboard extras, and colorful Santa gifts. It makes us feel like we are back in our childhood.
When you enter the Jingle Ways Megaways Slot reels, you will be greeted by a room filled with gifts, charming icons, and sparky decor. The developers have poured their hearts and souls into these Christma -themes, making it even more meaningful.
The images are identical to the festive environment that we all enjoy. It is, of course, required for the ringing bells and familiar background music. This is a great game to play, but you'll need to be patient if you want to complete it.
Conclusion
Christmas is an indispensable festive season for everyone. It is a long-standing tradition and culture that gives warmth. The winter theme is always divided into several areas in order for everyone to have a different perspective.
The Christmas slot is a great way to pass the time at any time of year. The graphics and icons are brighter and warmer than any other regular slot. Players will enjoy the delightful characters who accompany Santa Claus.