Jackpot Slots: Best Jackpot Feature Slots 2023
Are you looking for all the best slots that have Jackpot features? This page is designed for you with top slot machines providing the jackpot features with massive winning. Browse the list to play for free, without spending any money.
Table Of Content:

What Are Jackpot Slots? How Do They Work?
If you are wondering what Jackpot Slots are and how it is different from regular slots, first, you need to look at the jackpot's definition. Jackpot is a win that comes with a massive fortune that only the luckiest players in a game can win. So, jackpot slots are simply regular slots but offer attractive jackpot prizes for players.
The special jackpot of slot games is usually a prize awarded separately from your win during main play. To activate this prize, you need to meet certain game conditions. This process can be rapid due to luck, but most slot players will have to wait almost a lifetime before they can hope to hit it at least once.
In today's market, there are two common types of jackpots available to players in slot games:
The jackpot consists of a fixed amount determined by the game maker/software provider. This amount does not change over time and is awarded to any player who passes the game's challenges.
The jackpot consists of a progressive amount, or in other words, which can change exponentially as the player places more bets. We will talk more about this type of jackpot below.
In addition, for fixed Jackpot prizes, slot games can integrate many jackpots of different values. For example, a title can award three or four different jackpots, with names that might look like "mini jackpot," medium jackpot," or "grand jackpot." As such, players can increase their chances of winning this prize.
Why Play Jackpot Slots?
Jackpots are what makes gambling so appealing to gamblers. The main reason is, of course, the incredible amount of money that players stand a chance of getting from a relatively small amount of bets on spins. In just a moment, progressive jackpot games can completely turn the most ordinary people into millionaires. Furthermore, these games all come with very accessible minimum bets like $0.20 per spin, for example. Therefore, anyone can try their luck with jackpot slots.
How to Trigger Jackpot Slots Feature?
With that said, you need to meet the challenging conditions of the slot games to win the progressive jackpot. More specifically, you need the right symbol combination to land on the reels to trigger this prize. Each particular game has different ways of triggering the jackpot, and you can have everything explained in detail within that game's paytable.
In most cases, you will have to trigger something in a bonus game, beat a mini-game, or simply land the perfect combination of symbols to unlock the game's jackpot.
Also, it's important to note that some slot games require you to spin up to your maximum bet, or simply bet higher than a certain amount, to trigger the jackpot. Therefore, it is important that you consult the paytable to know how to activate what you want, as each slot machine is built with its own system in mind.
The Biggest Win Recorded by Players at Jackpot Slots
The sole purpose of players when participating in casino games is to dream of winning a huge win, but not everyone has this opportunity. Most slot players are losing hope through the daily spins, with no signs of the jackpot approaching.
Even so, the rare winners of the jackpot do exist, and they are the most evident proof of the possibility of you trying to win this prize. They defied all odds and brought home attractive prizes. Some don't even have to invest a lot of money to get it. Here's the proof:
On September 28, 2018, an anonymous Grand Mondial Casino player won €18,915,872.81 at Microgaming's Mega Moolah. The prize was later recognized by the Guinness World Records for the "Largest jackpot payout in an online slot machine game".
On January 13, 2013, a player at Swedish casino Paf won €17,861,800 in NetEnt's Mega Fortune game. They even cost only 25 cents to bet.
On June 15, 2017, another lucky player at the Norwegian casino ComeOn! won €7,525,932.97 in the Hall of Gods slot, also from developer NetEnt.
Top Online Slots With Jackpot Features
Below, we will introduce you to the most impressive online slots with jackpot features today. You can refer to this list if you are wondering how to start your journey to find the jackpot.
Mega Moolah Slots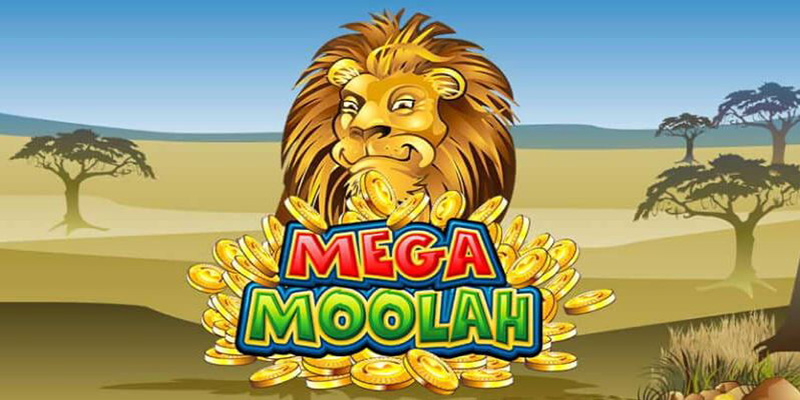 Mega Moolah is considered Microgaming's most popular game, as it has a track record of helping players reach multiple jackpots of varying value. Released in November 2006, this game takes you to explore the wild African plains with animals like lions, zebras, and giraffes.
Although its RTP is below average at only 88.12%, the developer makes up for this with 4 progressive jackpots - Mini, Minor, Major, and Mega which make up 5.3% of the prize overall bonus of the game. You can place bets from £0.01 to £6.25 per spin, and wins will be formed from the 25 paylines of the slot.
Mega Fortune Slot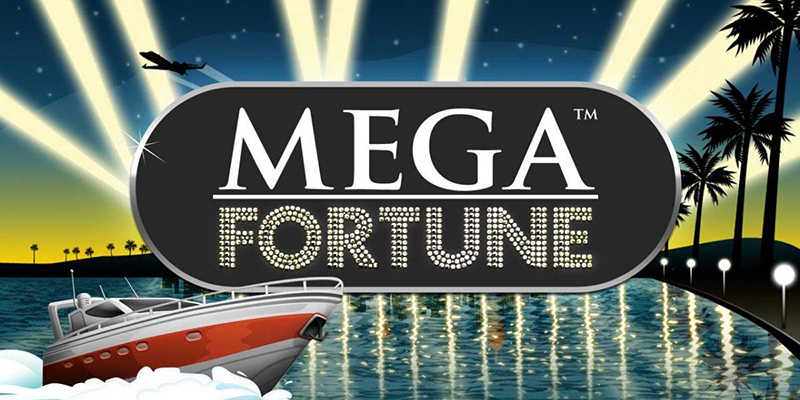 Another work of NetEnt and trending luxury, Mega Fortune is designed with 5 reels, 3 rows, and 25 paylines. Wealth is all that is said here, as you will see Monte Carlo at night with yachts in the middle of the sea and palm trees. Released in December 2008, Mega Fortune is known for handing out one of the biggest online jackpots ever, a 17.8 million euro win by an anonymous player in January 2013.
The game's betting range ranges from 25p to £50 per spin. Its RTP is above average (96.6%), and volatility is labeled as high.
Hall of Gods Slot
NetEnt's Hall of Gods is also a quality progressive jackpot game. Inspired by Norse mythology, the game will let you see legendary characters such as Loki, Freya, Thor, and Odin transformed into special symbols, where they will grant their powers to award huge wins to the luckiest players. The Mega progressive jackpot of this game regularly exceeds 5.3 million euros, and the publisher has had a record of awarding up to 7.7 million euros.
You can place bets from 20p to £50 per spin. Its RTP is 95.7%, which is slightly below average, and its variance is set to be low to moderate.
Arabian Nights Slot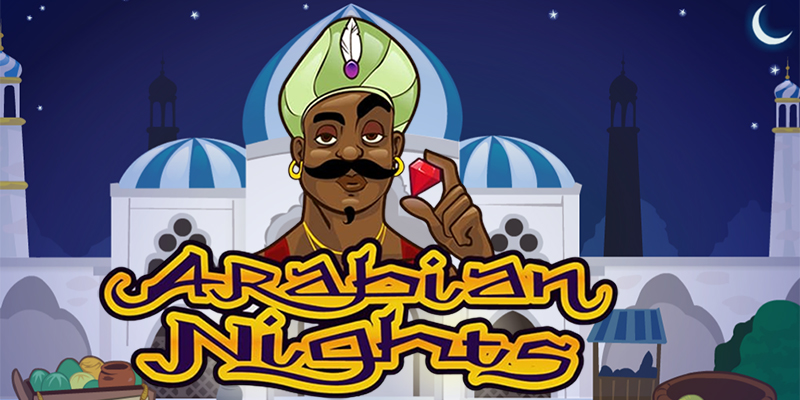 Continuing as NetEnt with their generous tradition of progressive jackpots, the Arabian Nights slot offers players a thrilling experience of the medieval Arab world. This game comes with a Free Spins feature where up to 30 free spins can be won with the multiplier. However, what makes it special is the progressive jackpot, with the biggest ever reaching €3,332,981.
The spins allow you to place bets from 10p to £200. The game has an RTP of 95.22%, and the variance is low to medium.
Jackpot Giant Slot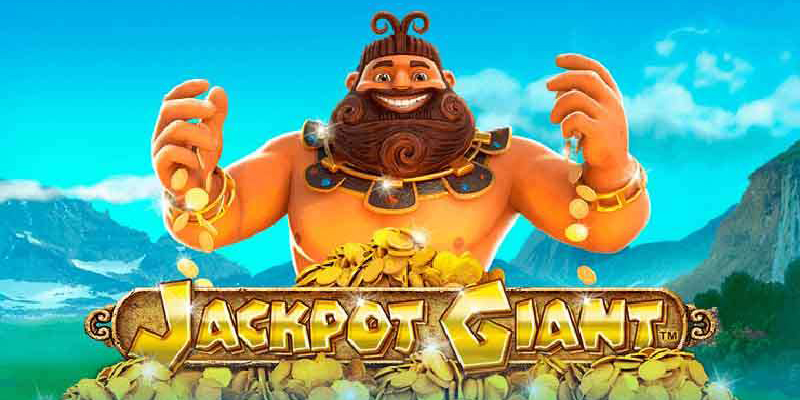 Jackpot Giant is a game with a name that cannot be easier to understand. Playtech has taken you back to prehistoric times for a chance to win £4.5m whenever prizes explode randomly. Its gameplay is as simple as its Stone Age theme, where you will utilize 50 paylines to find matching symbols hidden behind 5 reels.
Your stake ranges from 50p to £4 per spin. The game's RTP is 94.22%, and volatility here is in the medium range.
Conclusion
So, you have understood everything about online jackpot slots. We hope that these prizes should only be an incentive for you to entertain in the casino games rather than the end goal of your online gambling experience. Luck doesn't come to everyone, but don't be too pessimistic if it hasn't happened to you. After all, the purpose that slot games are created for is to serve your entertainment needs.