How We Rate and Review an Online Casino
Our online casino review section is one of the most important goals of CasinoMentor's business idea, which includes Reviews, Bonuses, Guides, and News. Our online casino reviews work for the sole purpose of linking our players with all the brands in the world of online gambling and giving our players advice on whether or not they should deposit money in a particular casino.
If you are a new player entering the world of iGaming, you will be faced with a large amount of information that can lead you to make the wrong decision in choosing the right casino. So we are here to act as your guide and help you think like an expert on any topic in the world of online gambling, from how to choose a casino to how to gamble safely.
In this article, we will introduce you to our online casino review process. Besides, you can also see why we value some brands more than others. As a result, you will be able to make more informed decisions and save more time in choosing your preferred online casino.
Why Do You Need to Know About Our Casino Review Process?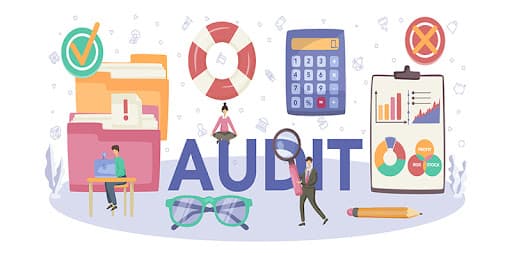 As we want to make all of our work transparent, fair, therefore this publication would be one of the important article that you must read before starting your gambling journey.
The fact is newcomers often find it challenging to find the right online casinos to deposit their money. That is why casino reviews are the deciding factor in choosing a platform. But there are many websites that do the same job that we do but they deliever the different rating score. Who to trust? We understand you question and the need to clarify this headache out.
This article will be your shortest way to understand the work that we are doing, and how we are confident in providing the most accurate, precise, detailed, and fair reviews for each online casinos.
Understanding why we highly recommend an operator or why will warn our players from playing at a specific online casinos will grant you more confidence and safety when playing at your chosen casino.
The Highlight of Our Review
The Internet world is flooded with online casino review sites these days. Although we do not deny the positive side of that, as it makes it easier for users to access information, it sometimes leads to data overload and makes users not know who to trust. So, the biggest question we have to answer to define our brand is: How are our reviews different from the rest of the Internet?
The answer to that is that we choose a new approach. Instead of focusing on the subjective factors of the casino, such as the usability of the site, game selection, promotions, and some other related aspects, we focus on the solvency of the operator. In our opinion, it is the most important and most influential factor in the player's experience at an online casino.
Basically, we will evaluate this factor by looking at how operators pay out winnings to their players. More specifically, we will check if the player can get the payback without a hitch. In fact, we receive many complaints from players that casinos refuse or avoid paying them, and that's why we always carefully consider the operators' ability to pay in our casino reviews.
Our Independent Casino Review Team
In order to maintain a rich source of fresh and exact information, our review team of more than 20 dedicated members has been working regardless of day and time to collect, refine and enter data into our system.
IMPORTANT: You can find all members of the review team on our "Author" team data.
Taking advantage of the ever-growing technological advance, we have developed our own complicated and specific tools to collect, scan, check, and verify a great deal of online casino information before players can get it right on the tips of their fingers. This process is conducted on a frequent basis so that players will not miss out on any useful and exact information.
Moreover, we also undertake many surveys on real players' experiences via our survey and feedback system. This will allow us to summarize the most objective reviews about online casinos that players can choose from.
Furthermore, it is important to say our team not only focuses on collecting information about online casinos but also considerably helps players with their complaints at firsthand with our complaint resolution center.
All team members are well-trained and are all familiar with complaints before the complaint resolution center is opened. As a result, it leaves no doubt that they are always ready to deal with similar situations during the casino review process, where complaints are truly inevitable. The team quickly becomes experts in terms of evaluating complaints and judging which side is right, as well as getting insights into a casino's T&Cs to see how it treats its own players. Therefore, what players can make sure about our team is we are the ones that will give players a hand to resolve conflicts with casinos on our site.
More importantly, our team is committed to staying independent. Therefore, when you take a glance at our review site, you will not find any demonstration of advertisements, scams, or any seeding activities relevant to financial reasons. Players will find nothing but transparency throughout the reviews displayed right on our site.
Key Factors That We focus in Casino Review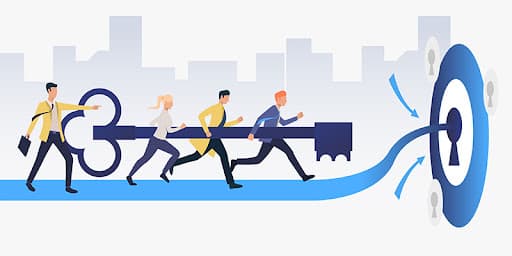 As noted above, we only consider factors such as promotions, navigability, and game genres, as secondary aspects when we rate a casino. Instead, we are more concerned with the Revenue, Brand Reputation, and Withdrawal Speed of players playing at that casino. Below, we will cover in more detail how we handle each category.
Revenue
You may be wondering how revenue relates to the quality of an online casino. In fact, its influence is more significant than you think. If the casino operators guarantee large or steady revenue, it means that they have enough financial base to pay out big winning players. In contrast, casinos that don't have a balanced financial statement or are struggling with a small amount of player traffic will have a high chance of not having enough money if their players suddenly win big.
There are many reasons for operators to refuse or delay player payments. Except for platforms that operate intending to defraud in the first place, some transparent operators may still face difficulties with their unsustainable cash flow, even if they do not intend to avoid debt. That comes from the limited budgets of these sites, and players' big wins will easily disrupt the operator's financial structure. Whatever the reason, we will always deduct our rating from those small turnover platforms.
Brand Reputation
In addition to revenue, we also collect real-time user feedback across social networks, forums, reports, or other trusted review sites about online casino brands to check their quality. That will tell us if the operators are treating their players fairly. For these reviews, we always review and double-check their authenticity as it greatly affects the ratings of the casinos in question.
For newly launched brands, we'll be careful with our assessments. With so little time since those brands were established, we don't have enough basis for recording their reviews and finding the common in the responses from those customers. So for the sake of player safety, we will rate the reputation of these casinos as unauthenticated.
Withdrawal Speed
As mentioned above, the processing time of casino transactions is the factor that we check the most. Usually, you can easily come across advertisements that the withdrawal process taking place on the platform is always quick and easy. However, the reality is that it rarely happens. According to reports from statisticians, most of the complaints from users come from the casino's delay in payment. Therefore, we always try to collect as much user feedback as possible on the quality of operator payouts to get an overall view of the financial transaction process at a casino.
How is Our Review Processed?
If you wonder how we handle the information of each element of our review, we'll explain below. That will help you understand how specific criteria influence each casino's rating.
Size of the Casino (Revenues and Player Base)
As mentioned above, the size of the casino plays a decisive role in the player's ability to pay, which defines a safe gambling experience for the player. Small casinos will not be able to pay out when they are faced with a jackpot winner. They only have two choices: go bankrupt or find a way not to pay the winners. That's why we must clearly investigate the operator's revenue before rating an online casino.
As such, you may be wondering how we get our operators' revenue data. For the top casinos with a large player base, it is not a problem as they always make their financial information public. However, we often find it difficult to analyze most smaller casinos where this information is not readily available.
To get around this, we'll estimate its revenue by a certain margin through our fine-tuned in-house formula. We use specialized software to estimate the number of visitors to a platform and their location. From there, we base our betting habits on players from that country and apply them to complex algorithms to estimate the revenue of each online casino.
Note: For new casinos, it takes longer to estimate their revenue with the little information we have. Therefore, we will not rush through this process to avoid false estimates that will mislead our players about the safety of these sites. It will usually take us about 3 years to most accurately assess the transparency and revenue of newly launched online casinos. Until that happens, we'll warn users about these platforms and label them as having an unverified reputation.
Terms and Conditions
Besides the ability to pay players on time, another important factor we evaluate to see how operators treat their players is the casino's terms and conditions. As you know, players must agree to every section in the operator's fine print before they can deposit money in a casino. From there, some non-transparent operators can take advantage of your little attention to the T&Cs catalog and add sections that seriously affect the interests of players.
Therefore, we are here to prevent that. By checking every term and condition section the casino offers, we never miss anything that could be used by the operator against a player. In fact, it is not easy when dishonest casinos are always creative with ways to cheat players. However, with a team of experts behind us, we guarantee that CasinoMentor will always provide the most accurate analysis of the fairness of the T&Cs portfolio of all online casinos in our database.
Those terms and conditions that we consider being unfair include:
High withdrawal fees: If we have enough reason to believe that an operator profits from their players by imposing excessively high withdrawal fees, we will drop the casino's reputation rating and warn the players about it.
High monthly management fee: An account management fee will usually apply if the player is inactive for 12 consecutive months. The usual amount will be $5 per month or less. If the operator tries to clear the entire balance or intentionally charges high fees on accounts that are inactive for a long time, we will consider that unfair to the player.
High deposit limit: The deposit limit appears to prevent players from taking advantage of offers. However, if the casino imposes a deposit limit that is too high, the player's interests will be affected as they are forced to deposit more than they intended to be able to play at the casino.
Low maximum withdrawal limit: This section will directly affect the interests of big winning players. If their winnings are much higher than the casino's maximum monthly withdrawal limit, players will have to wait months or even years before receiving their total winnings. As a result, we consider it a sneaky term and will downgrade casinos that apply it.
Player win limits: We believe that any winning limit applied is unfair to gamblers. Gambling is essentially a game of chance, so we will punish any operator who tries to limit players' luck.
Prohibiting specific betting strategies when playing with bonuses: This factor has to do with how players enjoy their casino bonus funds. We think some regulations are necessary to avoid the misuse of bonuses, but others will create many barriers for users to use the operator's money. If we believe the casino intentionally makes it difficult for players with complicated rules that come with incentives, we will lower the platform's rating.
Sometimes casinos have a good reason to do something that we think is unfair to their players. For example, they limit player wins based on the rules of their jurisdiction. In these cases, we will communicate directly with the operator to ensure that they are treated fairly in the same way that we do with our users.
Bonus and Promotions
We know that our customers have a great need to find deals and promotions at online casinos. That's why we keep our platforms up to date with the most accurate information about casino bonuses and evaluate how generous they are so our users can make the best choice. We have a huge database of offers, and it is constantly updated, so we always know if any operator launches an attractive offer to their customers.
Plus, we always check the T&Cs that come with the offers to see if it really benefits customers to accept them. For example, some promotions may come with very high wagering requirements, while others may expire quickly and cause users to miss out on their earning opportunities. Therefore, it is crucial to see which offers have terms that are favorable for users to utilize.
Complaints Gathered From All Sources in the World
We take in as many user comments about a casino as possible to perfect our review of it. Through our social media and gamblers forums, we listen to users' opinions of the platforms to get the best overview of the quality of their services.
We understand how important customer reviews are to the integrity of an online casino. Above all, they are the most valuable and genuine advice for new customers of a casino on how its operator treats their players. As a result, our team scours the internet to find all relevant complaints about the casinos we've reviewed. We then enter all complaints into our database and categorize them based on our perception of the complaint, meaning we find the source of the problem and see if it is an operator error? From there, we will adjust the casino's reputation rating.
The primary platforms and channels where we record player reviews about casinos include TrustPilot, Askambler, and CasinoGuru. They are all independent, transparent websites and have large communities of gamblers. With the valuable comments we collect, we take all of them into account and apply them to a rigorous process to verify all user complaints and provide reasonable responses.
If you don't already know, TrustPilot is a highly reputable business review platform and has a vast client list. The platform focuses on collecting user reviews about their experience with any business, including online casinos.
Regardless of the platform on which we collect information, we are committed to not omitting any valuable reviews from users as a way to ensure fairness for them and improve our casino reviews.
In addition, you have many ways to contact us to give feedback right on our platform, be it a compliment or a complaint, about any of the casinos in our database. Our communication channels are available 24/7 to acknowledge all comments from you.
Withdrawal Speed
Transaction processing speed, as we mentioned, is an important factor in our assessment of the quality of an online casino. Of course, online casinos with fast withdrawal speeds get an advantage in our rating. You may be wondering why we are able to know the payment times of operators for their customers. Well, we do that by collecting as much information as we can from user feedback through our website or other communication channels that we consider transparent.
However, for certain casinos where we have difficulty assessing the quality of payments, we will send our staff to directly experience the transaction at the casino. While this may result in financial loss to us, it will ensure that we always give the most accurate and honest comments about the quality of its service. As part of our business goals, we respect our customers by providing accurate reviews, and there is nothing truer to rating a casino than experiencing it like an actual player.
How Does Support Service Speak Up for Good Online Casinos?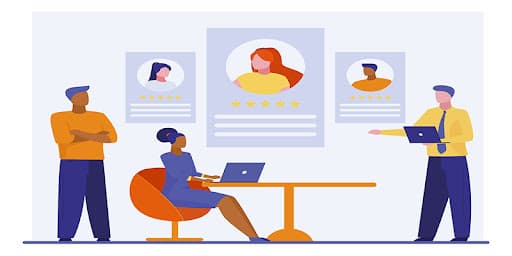 If customer support is the big deal that you take into account to choosing a site that you wish to spend your time and your money on, we will give you a clear overview of how we test this aspect of thousands of online casino sites out there.
Language Support: Many casinos' customer service is not available in several popular languages. We have sent our queries in many languages to the team in different ways to test how many languages are supported.
Available time: Similarly, the fastest way to know when players are able to reach the support team is to contact the casino's team.
Support Options: We always remain true to our word of providing players with the most trusted casino with as many support options as possible (FAQ section, live chat, telephone, email, social networks).
Customer Representative's Attitudes: When approaching the customer team, we are curious about their attitude and competence in solving issues from players. They should be professional, friendly, and able to give players informative and needed information.
The website's and app's languages: Certain casino sites are only available in some languages on both browser and mobile apps. To make it more accessible to worldwide players, we try our best to look into the long list of casinos and sort them into specific sections tailored to players' languages and locations.
Players' Feedback: Our team has conducted a lot of surveys on players' experiences to make our reviews more reliable. This feedback will give players an objective overall about the casino they intend to play at.
VIP Players: A number of casino sites keep players stuck to it by offering a lot of exhilarating VIP promotions. Diving into these casinos to explore if these ongoing exclusive promotions are real is exactly what we concentrate on.
Complaints/dispute: Our casino review team has been finding and collecting all relevant complaints from players on a variety of forums, clubs, and websites for gambling enthusiasts. These complaints give us a good idea of how online casinos treat their players. We enter all complaints into our system and assign them a classification based on our perception. Besides, the number of disputes caused by these complaints is what we take into consideration when it comes to rating an online casino site, as they tell us the existing downsides that an online casino has to deal with.
Affiliates: It is of course a no-brainer that many online gambling sites cooperate with the same affiliate sites. These online casino affiliate programs are responsible for promoting online casinos' images and making them more accessible to gamblers all over the world. Our team has put a lot of thought and time to review and rate these mediations with a lot of strict rules and conditions to see if players can trust and stand by their brand.
Why a Online Casino Can Have a Rating Downgrade After Being Reviewed
The online gambling world is a highly competitive place. Therefore, not every operator can maintain the high performance for a long time. Therefore, if we notice a decline in the quality of service or the way they treat players, we will deduct their points from our rating.
With that said, we'll cover the common scenarios we've collected in the operation process of casinos that have caused them to have their reputation downgraded in our review. These include:
Appears on the blacklists. We always double-check if a casino on our system is blacklisted by other reputable review sites. Instead of rushing to issue punishment, we will verify all relevant information, including the relevance of these blacklists. We will then determine the severity of the problem and proceed to downgrade the casino's reputation if the allegations are true.
Unfair rules or hidden rules. We have seen many cases where operators secretly changed their T&Cs after their casinos were reviewed by us in order to benefit from players. Therefore, we always go back to the fine print to check regularly to make sure everything is still as it is in our reports. Of course, if we detect any behavior that modifies T&Cs in favor of the operator, we will work directly with them and request an explanation.
Poor quality support. A top casino should always maintain the quality of its customer support service. In cases where we receive player complaints about the operator not treating players fairly as they once did, we will check everything and adjust the casino's reputation rating.
Fake games. Honest casino operators often pay large sums of money to get original games from software providers. However, in reality, it is not uncommon for casinos to operate their platforms with games that are copied exactly from the originals, or in other words, pirated. We consider it unfair to our players and we lower the reputation ratings of casinos that operate fake games.
Fake license or no license at all. Although very rare, there are operators who do not renew their valid license after it expires. Instead, they use fake licenses or operate without a license after we have evaluated their casino. Luckily, we check this regularly and we'll know if they're really deceiving our customers. From there, we will take appropriate sanctions.
In addition, many other factors will lower the rating of an online casino after we have rated it. For example, the quality of payment support has deteriorated drastically, the website's usability is more limited than it used to be, or the system is taking too long to process transactions. Whatever the reason, we always contact the operator to determine if the problem is with them. If they have a good reason or their system malfunctions, the site's reputation rating will not be affected.
Why an Online Casino Can Increase Its Rating After Being Reviewed
Of course, we're not the type to just investigate other people's mistakes. If an operator shows signs of improvement after we evaluate their casino, we will consider boosting that operator's reputation score. We always look at every aspect to make sure that we recognize any improvement in the casino's player service quality.
In addition, we are always impressed with the operators who support organizations that support safe gambling. We think these small actions can change the gambling world into a healthier place for players.
In addition, we always keep an eye on the achievements and awards received by the operator in order to review the increase of the casinos. For example, if an operator receives prestigious awards each year for quality support or innovative games, we will increase their platform's reputation score.
Finally, if an operator shows an improved revenue situation or opens new branches, we will record them as positive changes.
How We Perform Periodic Updates of Casino Reviews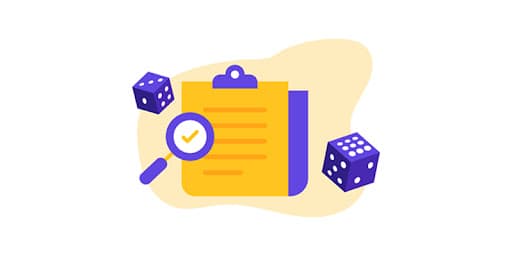 More than anyone else, we understand that the world of gambling is ever-changing by the second, and up-to-date information is more important than anything in affirming our reputation. So we have to periodically go back to the bookie we've reviewed and go through the whole process again to make sure any information we provide is accurate in real time.
However, with thousands of casinos in our database, that is a big challenge. We, therefore, needed a more efficient approach, which is to categorize the online casinos we review into specialized groups based on their rating and update the information in the order in which the best online casinos are preferred.
After classifying, the target group that we are most interested in is the top casinos. They are platforms with huge revenue, large player traffic, instant payouts, and guaranteed transparency. We know that this audience group is always the most searched by players, so it is our priority to update this list to ensure that all information is absolutely accurate.
Our second and less attention-grabbing target group is low-rated gambling platforms. The reason we don't regularly update reviews of these sites is that very few players choose them after we've warned them about them. However, we will not abandon these sites because some of the operators on the list may improve their services over time. If we notice a casino showing positive changes, we will raise its rating and remove them from our blacklist.
The last group is the newly established online gambling sites. We often don't have enough information about them to be able to recommend or warn them to our users. Therefore, we will spend more time evaluating them more closely and ranking them in a suitable group in the future. Until that happens, our users are always warned about the safety of these websites.
We understand that comments or suggestions from visitors about a particular online casino contribute significantly to our casino reviews. Therefore, we always welcome any comments from users. That helps us perfect our reviews with a more objective eye and keep our database up-to-date.
Conclusion
This article has provided detailed information on how we set up a casino review. We always ensure that all information on our website is accurate, fair, and unbiased to any organization or operator. Therefore, you can completely trust our reviews in choosing the right online casino to play at.