Marvel Slots: Best Marvel Themed Slots 2023
Are you a fan of the Marvel superhero series? This page is for you with all fascinating marvel-themed slot machines to play for free, without spending any money.
Table Of Content:

About Marvel Theme
The Marvel Cinematic Universe (MCU) has long become a familiar concept for those who love this superhero movie series. So far, Phase 3 of MCU has ended satisfactorily with Spider-Man: Far from Home. It seems that the end is near, but this is just a precarious period for both old and new superheroes to enter Phase 4 which opens a series of new events that await viewers in the future. With nominations and awards for each, it has made more money than any other film franchise in history. The producer, casting crew, actors, scriptwriters, and choreographers all put forth a lot of effort to create characters that look like real people and have distinctive personalities.
Despite releasing a lot of hit movies, Marvel manages to keep fans on the edge of their seats, waiting and discovering new things. Marvel is also known for designing plan maps every year, sometimes for several years. Their patience with how they act has added to the well-deserved reward for the film that fans have been anticipating.
About Marvel Slots
Because of its popularity, it's no wonder that Marvel superheroes have appeared in online slots from top game providers with such great titles as Iron Man Slot, and The Avengers Slot. Marvel-themed slots are getting more and more popular, and fans enjoy them because of the diversity of games available.
Depending on the sort of game you play, slot machines will frequently depict one or more superheroes in their games. For instance, if you simply want to play one superhero, games like Iron Man, Hulk, Captain America, and others are available. In contrast, if you want to test out a variety of superheroes, the Avengers is an excellent choice. They combine enough elements from the comic (or movie) to make it simple to grasp and play, whether you are a fan or are unfamiliar with their products.
Why Is the Marvel Slot Theme Attracted and Played by Many Players?
For the following reasons, players are drawn to Marvel slot games.
First and foremost, there's no doubting the appeal of the characters in it; whether you're a fan of the comic or the film or have only recently heard about it, gamers will definitely love playing on a slot machine with characters they recognize.
The next reason is that this game is becoming increasingly popular, owing to its designers. They put a lot of effort into this Marvel slot game to give you the most authentic experience and high entertainment. Each slot will have at least one special feature waiting for you to discover
Finally, in addition to the regular heroes and skins, the creator is constantly updating new versions as well as new characters that will be added to the game. Furthermore, new and unique wild symbols can be found in Marvel slots to keep players entertained.
Best Marvel Slot Games
This article will point you in the proper direction if you want to play Marvel casino games. Each game will be one of the Marvel characters, using their specific abilities to help them escape the dangers they face in the great series or films.
The Avengers Slot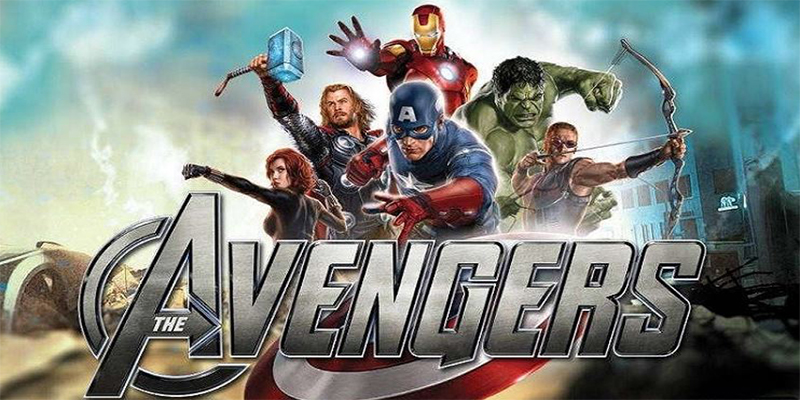 If you are confused about which Marvel character to play, head straight to The Avengers Slot, which features all of the most powerful superheroes. This is a 5 reel, 20 pay line slot game offered by Playtech.
The plot and overall theme of the game are based entirely on Marvel comics and well-known films. The game gives the player the most realistic impression thanks to excellent graphics and musical effects. You can completely immerse yourself in the game's atmosphere by fighting with the hero and the villain.
Symbols are also featured in the game's theme, which provides varied rewards. The irony is that the icons are also our favorite characters, such as Thor, Captain America, Iron Man, Hulk, Black Widow, and so on. Despite this, the logo representing the game's Wild symbol is Nick Fury's SHIELD.
This is definitely a wonderful game for fans of superheroes. In terms of appealing themes, eye-catching graphics, and appealing bonuses, The Avengers Slot also provides the best experience. Let's try this game now to accompany the superheroes.
Super Kids Slot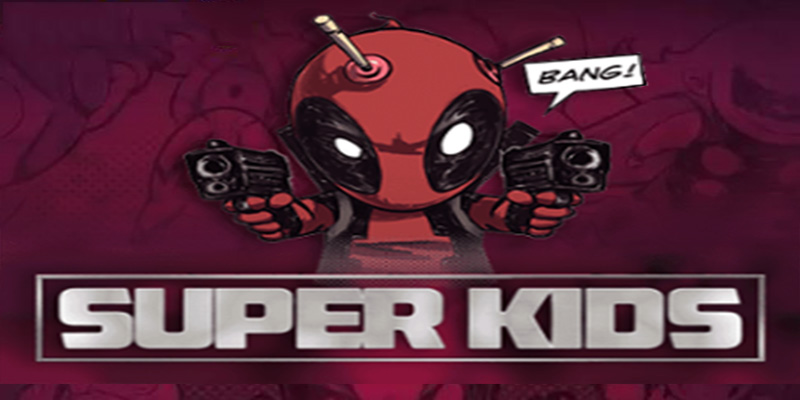 This game may appear unusual to some people, but after reading this article, you may reconsider your position. Super Kids Slot is an online casino game that combines popular sci-fi comic books with today's consumer interest. It will consist of 5 reels and 25 pay lines.
The developer has put a lot of effort into combining many elements in an entertaining format, as well as finishing the design in a realistic cartoon manner. You will have the option of playing as one of three superheroes: Deadpool, Hulk, or Iron Man. Each character has a unique model and provides different rewards. However, you need to choose carefully to bring out the best of your own style. In addition to the distinctive attributes of superheroes, you also have a chance to get free spins.
You may easily surpass the challenge and win some fantastic prizes if you have love and excitement for this game. Join in the fun right now.
Iron Man 3 Slot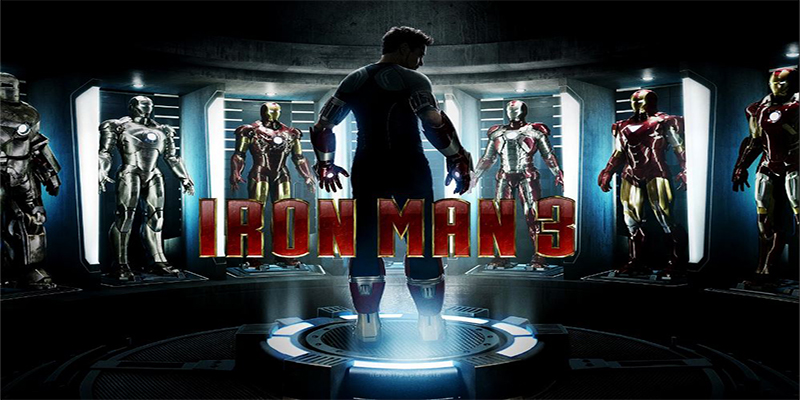 With a fantastic Iron 3 that has received critical recognition. In Iron Man 3 Slot, you can now enjoy everything this superhero game has to offer. Everyone's favorite comic book hero, there is no surprise that it is one of the most popular slots, with plenty of thrill and playability to keep you entertained for hours.
If you thought Tony Stark was a hero, you can now become a superhero and win big with the help of Iron Man's closest allies. And of course indispensable villains. To defeat him, you'll need to use free spins and Energy wilds.
One more thing that impresses players is the vivid visuals and top-notch sound, even if you are unfamiliar with Iron Man or the Marvel characters, you can still have a lot of entertainment when participating in this game. If you want to transform into a superhero, you definitely cannot ignore Iron Man.
Conclusion
Coming to the Marvel Cinematic Universe, the characters are extremely popular with people of all ages. The film's success has changed the course of human history. This extends to the field of slot machines, where a number of characters appear to have made a significant and unexpected impact.
The Marvel Slots have a good understanding of audience psychology and provide the best version of the game. Attract customers and admirers who wish to go on an adventure with their favorite characters.