Famous Cheat Codes In Slot Machines In Land-Based Casinos! 
Famous Cheat Codes In Slot Machines In Land-Based Casinos! 
Last updated Monday, 18/01/2021 10:15 by Thomas Andrei
Table Of Content:

Slot machines are one of the most lucrative gambling games at both traditional and online casinos for gamblers, bookmakers, and ... cheaters. Although they are video games, slot machines easily attract as many cheaters as roulette cheats and other classic table games.
Gamblers can make a lot of money at slot machines from stakes and they can also yield some large jackpot payouts. That is why it is conceivable that these machines can be targeted by scammers in an attempt to win big at the casino.
Let's take a look at some of the tricks that fraudsters use to win. Of course, we advise against trying them on your own, unless you want to be a reluctant cheater.
If you are an aspiring gamblers, you can also look over top tips to win slots and bag your buck.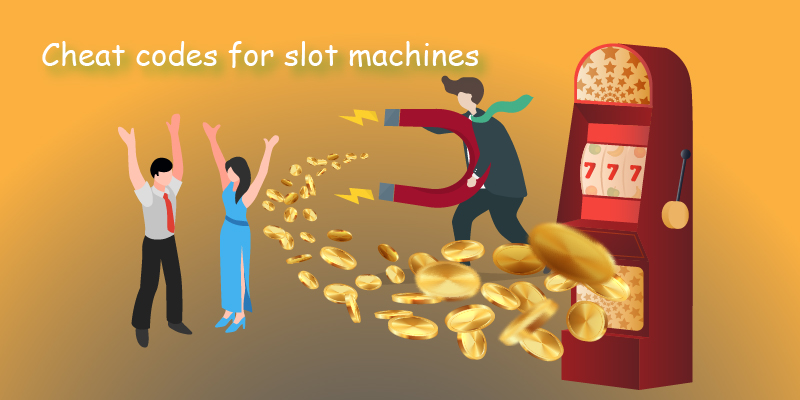 Cheat Codes for Slot Machines
Gamblers will need to understand exactly how slot machines work and use any cheat codes. The problem with this method is that even if gamblers have access to the cheat code or the code used for inspection during maintenance, you might still have problems using them. This is because every single interaction, whether from player or engineer, is rearranged. These are all parts of the casino's license. This is because casinos have to prove they abide by the rules, so the chances of an attacker getting through the casino's security ring are very rare.
Use a Magnet
This is an old trick that was effective and popular in the 1960s. Hackers can use a powerful magnet and make the coils spin freely, and prevent them from stopping where they want them to be. After the symbols roll in line when a winning combo is activated, it allows the cheater to make money. Today's slot machines are not only protected from external influences such as magnetism but since they all run on software, using a random number generator, it will no longer work.
Fake Coins
Years ago, casino slot machines used a system whereby coins were weighed as they were entered. This way, the casinos can be sure that the money is legal. But there are still some players who want to play the system using counterfeit coins of the same weight and made of the same metal. Gradually, security technology becomes more and more sophisticated and the era of playing fake coins is fading. Currently, many casinos with slot machines accept only casino tokens.
Shaved Coins
Unlike the advancement of slot machine technology today, there was a time when these machines used both a light sensor and a physical comparator. Currently, when you throw at a coin when it falls, the optical sensor will record the coin. But this sensor is not connected to the comparator to which the coin fell. So you can use a shaved coin and pair it with a plastic token of the same size. The scraped coin will be returned for being unsuitable for the purpose and the token will remain in the machine, thus starting a new game.
The Yo-Yo Slot
This scam is all about technology. A chain is attached to a coin, the coin is sent to the machine until it starts the game. Then, gamblers bring the coin back using the chain. Today, this technique is all but redundant thanks to the advancement of technology. Yo-yo slot is a true classic and if it works, you could see a big win in the casino.
Software and Hardware Fraud
As the era of computers and software develops, crooks will become more and more sophisticated. Whether checking the source code or ordering a slot machine to reverse hacking it, whatever casinos recommend strengthening their security, fraudsters are never far behind.
Monkey Paw
This is one of the slot machine scams invented by a genius hacker - Tommy Glenn Carmichael. Monkey Paw is a pretty simple hack method. All you need is a guitar string and a metal rod. Tie them together, place them through the slot vents and you've got yourself a "Monkey Paw". The trick is to rotate it until you hit the coin switch button, keep spinning and you will get a bonus cascade.
Piano Wire
It may sound unrealistic, but this was a famously unexpected fraud by a group of men working together at the Caesars Boardwalk Regency casino in 1982. One of them had attached a long piano string 20 inches into the gut of the machine. The goal is to use piano strings to jam the wheel's dial gauge and help the gang adjust the revs. No surprise, of course, that they were captured!
Published: 18 January 2021 10:15