Tips to Win at Slots Part 1 - Best Slot Machine Strategy
Tips to Win at Slots Part 1 - Best Slot Machine Strategy
Last updated Saturday, 26/12/2020 10:47 by Thomas Andrei
Table Of Content:

As for slots, you do not need to spend too much time learning the rules or training to learn their intricacies. The reality of the matter is that all slot machines have one thing in common: to win, you need a certain amount of luck. Hence, it does not allow you to set up a 100% win strategy.
While you cannot have a real strategy for winning at slot games, you can still employ tricks that increase your odds of winning. With the tips I share below, anyone can regularly win exciting cash at slots.
Try the Free Play First
Before you start playing real money slot machines, it is a good idea to try them out for free. This is not only a way to entertain but it also gives you the opportunity to learn your game so you can grasp all its secrets. In addition, play slots with bonus rounds to hone your skills. You should not start playing thinking that you will soon learn how to win slots. Always try the slot free version first!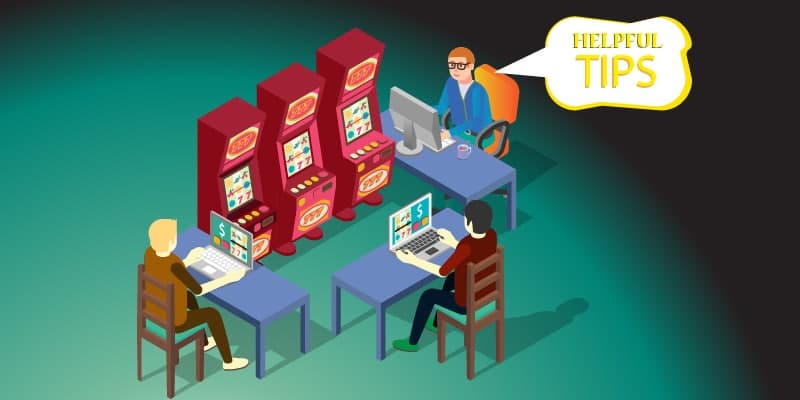 Look for Loose Slots
When choosing slot machines, you should look for loose slots. That means you should choose a machine with a good Return to Player rate (RTP). Specifically, the slots you choose must have a minimum RTP ratio of 96%. If you are still in the dark about what a loose slot is, refer to our article with detailed explanation of loose slots and tight slots.
Where do you find this ratio? In most cases you can find this ratio in casino game reviews. Reading articles that provide you with the slot features you are about to play is very beneficial. As a result, you can be sure of the number of reels and lines, the bonus symbols and potential winnings are definitely the best advice on how to win at the slot machine you are about to play. From there, you can make your selection based on the maximum bet and the jackpot offered by your selected slot machines.
Bet Wisely
Playing with your money is essential. You will have to find a slot machine whose bet limit will be adjusted to suit your book. That helps you avoid falling into a bad situation.
In addition, you will have to determine your capital amount, as well as a specific playing time before playing. You must comply with it at all costs. This will keep you from being tempted to make a bigger bet or play without being able to stop.
If after many attempts you get no luck, I recommend you stop playing to limit your losses and return to try your luck on another day. You have to stay calm in different situations; even if you lose a lot, you still have to keep betting wisely, otherwise you will only lose more.
Choose the Good Slots to Play
Before playing with any slots, do some research on them. One of the things you need to do is check the billing percentage and the payment speed and compatibility with your device. One of the easiest ways to do that is to read online casino reviews and see if there are positive or negative reviews from other players. Doing basic research quickly can help you find the best slot for you or want to learn more tips on slot machines, please read our part 2.
Published: 26 December 2020 10:47