Top 5 Free Classic Slots - Discover Them Now
Top 5 Free Classic Slots - Discover Them Now
Last updated Thursday, 19/08/2021 05:26 by Anatoly Abram
Table Of Content:

Slots have always been one of the most attractive casino games, not only because of the variety in their gameplay but also because of the richness in history. In more than 100 years of development, many slot types have been invented, such as video slots, 3D slots, progressive slots, fruit slots, etc. However, classic slots were and have always been the most exciting slot genre ever created mainly because of their simple design and gameplay. This article will tell you the five best classic slots that you can play online, right on our site.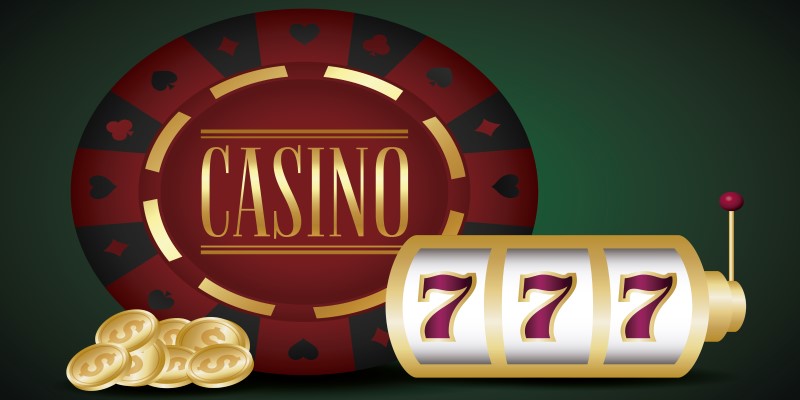 #1 - Mega Joker by NetEnt
At the top of the list is none other than Mega Joker, a superb game from the leading provider NetEnt. This is a classic slot full of traditional symbols like bells, watermelons, grapes, and more. Also, it is impossible not to mention the joker, the iconic symbol that boasts the highest prize in this game.
You can start playing with just one coin or bet up to 10 coins for a chance to join the famous Supermeter rounds. The Supermeter is considered the most remarkable feature of the game, as you are required more than just luck to win the jackpot. With some skills, you can be Mega Joker's next millionaire!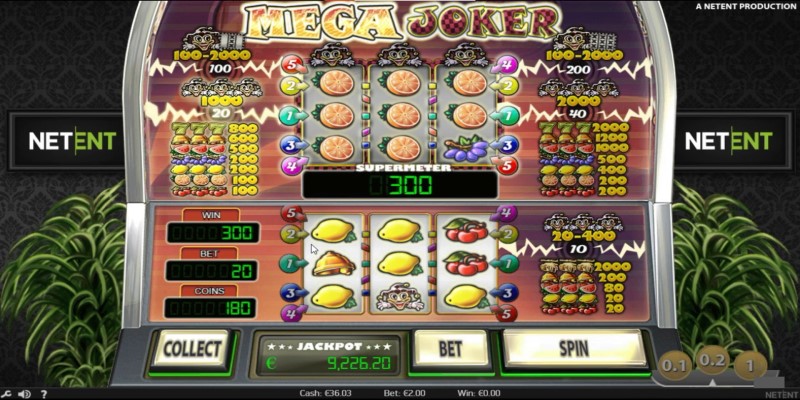 #2 - Break Da Bank by Microgaming
Simple and easy to play, that's what Break Da Bank can give you. With this slot, you won't have to worry about complicated rules and features but just focus on enjoying the game. This simplicity is what makes classic slots so attractive to both casual players and high rollers, including us.
Like other classic slot games, Break Da Bank includes bar symbols, dollar signs, and, most importantly, wild symbols. Any win with a wild symbol will be doubled, whereas a two-wild-symbol win will quadruple your payout. Especially, you will get the maximum payout when all 3 Break Da Bank symbols are on the fifth payline.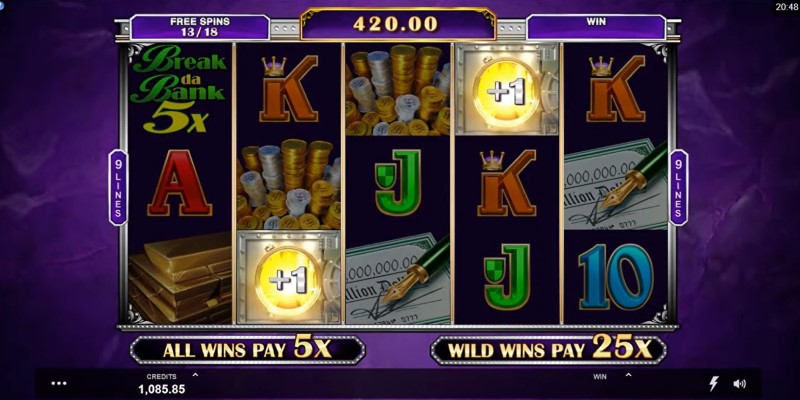 #3 - Couch Potato by Microgaming
Aside from its funny name, Microgaming's Couch Potato is a game that deserves 3rd place on our list of the best classic slots. The game is straightforward, with only three rows, three reels, and a single payline in the middle - truly a classic slot game.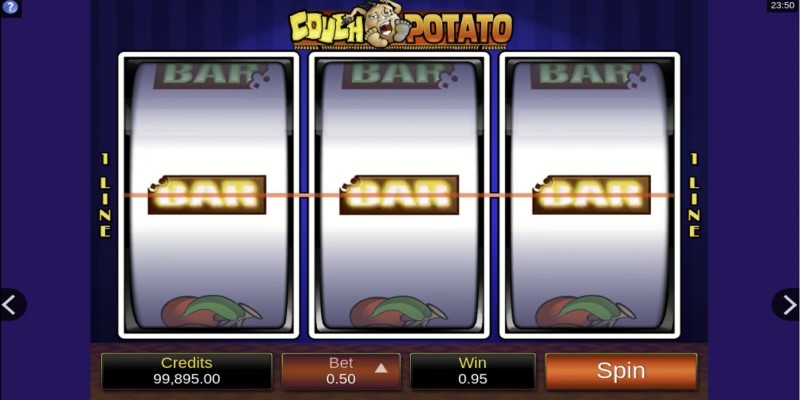 The game includes various traditional symbols such as cherries, lucky sevens, different bars, and most significantly, the Couch Potato TV wild symbol. Not only does it substitute for all other regular symbols, but it also gives you a very generous exponential value. For example, one wild symbol will reward you with five times the prize, while two symbols will result in a 25x payout. It is this simple yet lucrative gameplay that makes Couch Potato one of the classic slots worth trying.
#4 - Alchemists Lab by Playtech
Playtech also has a spot on our list with one of their excellent classic slots. While the provider is known for developing complex and beautiful video slots, their 3-reel slots seem to be forgotten entirely. However, many people will have to reconsider after playing Alchemists Lab - our number 4 today.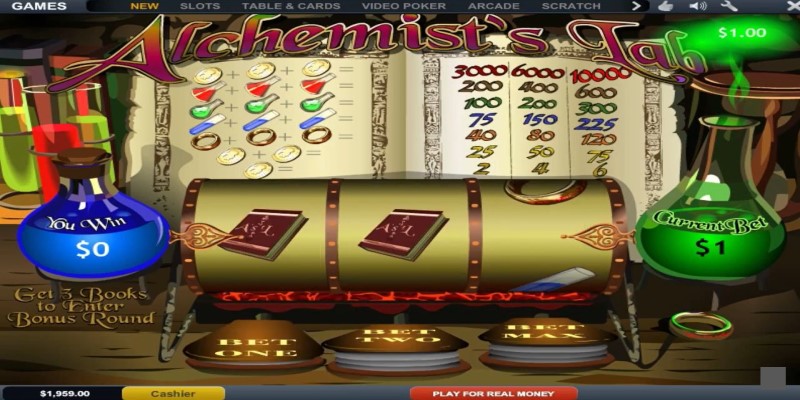 Of course, the game is themed as a laboratory, with all kinds of potions, test tubes, flasks, and countless different types of gold. This sets Alchemists Lab apart from other casino games of its kind. However, besides the unique look, the game still retains classic slots' originality with three rows, three reels, and a single payline. Simple gameplay, unique theme, attractive rewards, what could be better than that?
#5 - Triple Diamond by IGT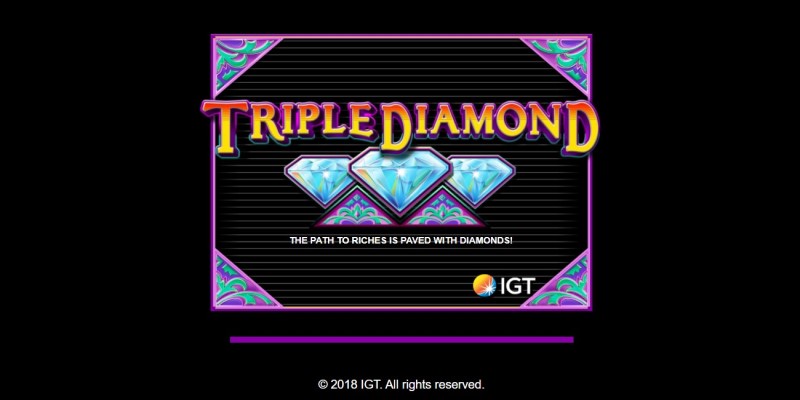 Ranked five on the list is Triple Diamond, a classic slot from the famous provider IGT. This is a top-rated game around the world, and you can see why as soon as you start playing. Contrary to its name, Triple Diamond has nine paylines for you to choose from, offering more chances to win. You'll find traditional symbols like the lucky bars and 7s, as well as signature symbols like the Triple Diamond. Pay close attention to them, as they will give you the most attractive rewards. With 3 Triple Diamond symbols, the winnings can be up to 1199 times the stake - amazing, isn't it? In addition, the game also features traditional arcade-style sound effects and simple yet glamorous graphics for a delightful playing experience.
Conclusion
Above is a list of the five best classic slots that you should try at least once. Do you know of any other names? Let us know in the comments below!
Published: 19 August 2021 05:26