How to Play Pokies and 6 Tips for Playing Pokies
How to Play Pokies and 6 Tips for Playing Pokies
Last updated Wednesday, 21/07/2021 02:11 by Anatoly Abram
Table Of Content:

Learning how to play pokies or online slots gives you a real thrill when enjoying this form of entertainment. This casino game purely depends on luck, that's true. However, don't let that thought fool you that there are no hidden essences behind the overall simplicity of the magic reels. With our instructions to play pokies, you can enter any online casino site on the planet and start to play with the minimum preparation.
This article is conducted with the sole purpose of giving players a firm understanding of aspects regarding these exciting slots. Once you have grasped the secrets and tips for playing pokies, you can rest assured that you are so close to some real cash or even life-changing rewards of millions of dollars.
Learn How to Play Pokies in 3 Minutes
The fastest way to learn how to play pokies is to grasp the premise of the game. Online pokies are virtual machines composed of reels with various symbols. You can choose to make a bet on each spin, and the stake will be subtracted from your bankroll. Sometimes you win nothing, but sometimes a big win combination cheers you up with some rewards.
To play pokies, here are the step-by-step instructions that you should know (applied for slots for real money):
Step 1: Go to the casino, choose a title that you prefer.
Step 2: Choose your bet amount. You can adjust it by clicking on the "+" button or the "-" button, or pick the denomination manually.
Step 3: You can see your bet, your winning, and your bankroll at the bottom of the screen. This allows you to follow the fluctuations more easily.
Step 4: To begin to play, click on the round spin button. If you do not want to pull the trigger, again and again, activate the Auto Spin mode. You can choose the number of times you want the reels to spin automatically.
Step 5: The best thing when playing online pokies is you can open the paytable at any time. By referring to this helpful paytable, you can learn about the symbols' value, paylines, and in-game bonus features with no effort.
6 Tips for Playing Pokies
Playing pokies is simple and easy. However, don't ruin your experience due to the lack of awareness about the following tips. Keep reading to find out!
#1 Playing Free Slots First
If you have no idea about this exciting casino game, then it is better for you to play online slots for free. You will find a lot of titles that are available in the demo version when taking a quick look at an online gambling site for randomness. Interestingly, many casinos offer free spins on certain pre-selected slots, giving you a grand opportunity to shed light on the game.
With no deposits required, getting the whole picture of online slots is effortless. Get yourself equipped with the technical data, as well as bonus features by giving a few tries. You will then get the best feel of how slots work and determine a suitable strategy. Head towards slots for real money once you are set to place a real money bet and win some real cash.
#2 Choose a Suitable Slot
After having given some shots at certain pokies, you will know best if you like a game or not. Slots are not created equally. They come with hundreds of themes and storylines. Some offer players enticing progressive jackpots but some do not. Such technical information as the number of paylines, RTP (Return to Players), volatility, and bet range is also an important criterion to take a title into consideration.
You can choose to play the slots of your preference and the type of player you are. If you appreciate on-game graphics and design, pick the one that features a trendy look and feel. Should you be a high-roller, why don't you try progressive jackpot slots?
#3 Bet with Higher Denominations
You can have your winnings enhanced by playing online slots with high denomination bets. The more you bet, the higher your winnings are. A higher denomination bet reduces your chances of getting a spin that generates a win. However, if luck smiles upon you, you will be surprised with the rewards you reap.
Let's see this example. You can choose to make a bet of $1 or a single bet of $2. So, what do you prefer to place? Well, it is better to go with the latter. Online pokies will pay you more with the higher bets, though your bankroll may have to suffer a quick fluctuation. If you get the first choice, that's ok. Lower bets will give you more spins to try on the slots with much lower payouts.
#4 Take it Easy with "Due" Payout
As a game of luck, pokies work in a random manner. When it comes to online pokies, things get more obvious due to the Random Number Generators (RNG). This advanced algorithm ensures that all the games' outcomes are generated randomly. It is important for spinners to keep in mind that the chances of winning change in every spin.
In pokies, there is no definition of a hot or cold streak. Therefore, avoid thinking that a big win is due because you have won nothing in recent spins. You can totally stay assured that manipulation does not take place in an online casino or in a specific slot, either. Feel free to shuffle your luck. Who knows, you will get a big buck soon.
#5 Complicated Games Give You Low Odds
You will have a low advantage if you choose to play complicated pokies. These games may carry multi-paylines, bonus rounds, and multipliers with lower odds. These games sound exciting at first. During your playing session in such games, you will experience some bonus rounds and gain some free spins to play. However, it is important to note that a number of features also lead to many reels and symbols, which diminishes the odds of winning.
In some cases, simple slots will be a nice choice. However, it doesn't mean that you should stay away from more modern and complicated titles. Many small winnings can add up to a bigger one. You can try to learn how to play multi-line slots, which is encouraging. A more exciting game can drive a more thrilling experience.
If you are lucky to find pokies with the lowest house edge, play it. You can refer to the RTP (Return to Players) of each title to compare the statistical advantage that the casino holds on the games. 96% or above represents the industry standard in the online gambling business.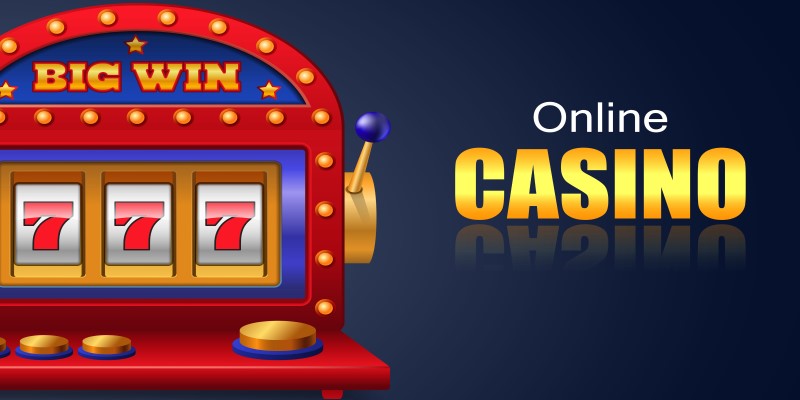 #6 Know When to Stop
Players should not go with the thinking of playing slots to earn money. Pokies, like any other games, are just for entertainment. For this reason, we advise players to gamble under moderation.
The golden tip is to play with limits. You should ponder how much you can afford to bet and lose when playing online slots, no matter a simple or a more complicated one. Don't try to make up for the losses, as you will let your bankroll evaporate more quickly. It is better to set yourself a goal. When you reach the predetermined target, let's call it a day.
When you find that you are no longer enjoying your gaming session, feel free to contact the casino support team. They will take responsible gambling measures to help you, like setting a time limit, or imposing much lower bets you can place. In some serious cases, you can choose to self-exclude or have your account inactivated for a short time.
If you need any advice, ask for regarded organizations in terms of user protection like Gamble Aware or GamStop.
All in All
The golden key to playing pokies is right at your fingertips. We deem it the best giveaway we can give to our beloved players. Enjoy your gaming session and make it an excellent and ever-lasting experience. You can take any slot to play now, get the chance to bring home a full pocket and a smile. No matter what you approach this game for, don't forget that the final point of playing pokies is to have fun.
Published: 21 July 2021 02:11