5 Best Fruit Slot Machines That You Should Try
5 Best Fruit Slot Machines That You Should Try
Last updated Friday, 24/09/2021 08:44 by Yendrembaam Heroojit
Table Of Content:

Fruit-themed slots have been a classic favorite among gamblers for decades, offering a nostalgic and vibrant gaming experience. In this article, we'll explore the top fruit slot machines, their exciting features, juicy bonuses, and tips to maximize your winning potential.
Let's spin the reels and savor the sweet taste of success!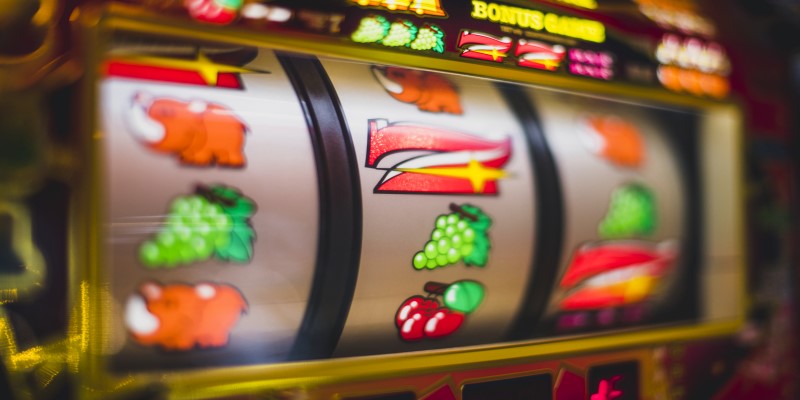 Now we understand what's so hot about those fruits, let's take a look at some of the best fruit slot machines to play in 2021.
1. BerryBurst MAX by NetEnt
First off is the BerryBurst MAX by NetEnt. After the success of Berry Burst, NetEnt decided to make some improvements and as a result, we have BerryBurst MAX. Basically, the game still retains the style from the original version: a colorful fruit slot built on top of the standard 5x3 reel system. The biggest difference comes from the prize pool, with 100,000 coins for the regular version and 200,000 coins for the MAX counterpart.
BerryBurst MAX has a slightly lower RTP than its cousin, at 96.23%. However, this difference is not really significant, as both are in the high-variance category. With a little luck, you can earn more than you ever imagined.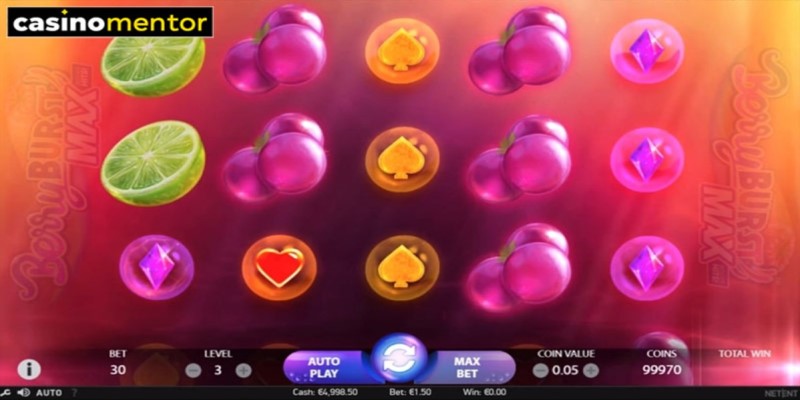 Fruit Shop by NetEnt
Next on the list is Fruit Shop, another name from NetEnt. In addition to the basics of a fruit slot game, Fruit Shop also offers players the chance to trigger free spins and wild features. This is truly great as it opens up the chance to win some huge prizes.
The remarkable thing about Fruit Shop is that you can trigger free spins by any fruit symbol payline. However, the maximum number of turns is only 5, meaning you will need a lot of luck to win big here.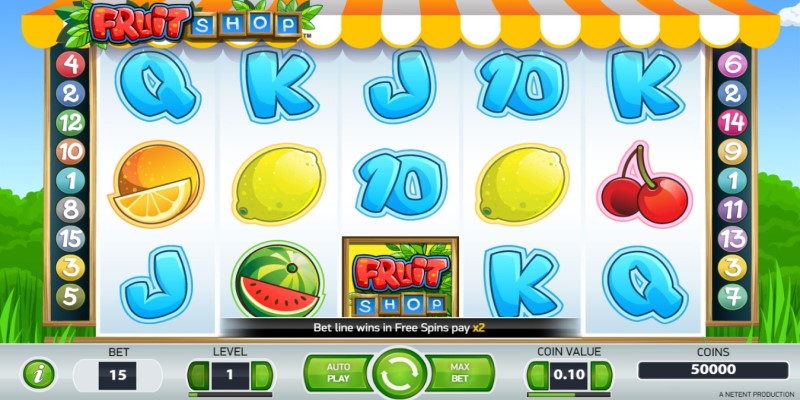 Hot Chilli by Pragmatic Play
For Asians, especially Chinese, hot pot symbolizes prosperity and the beginning of a new year. Perhaps that's why Pragmatic Play launched an extremely impressive casino game with this theme: Hot Chilli. Built on a simple 3x3 design and classic gameplay, Hot Chilli will give you the light and cozy feeling of a prosperous Lunar New Year's dinner.
The graphics of the game are really impressive: red and yellow colors blend together, symbolizing wealth and luck. In addition, you can also see some typical oriental details such as the red chopsticks, steamed shrimps, straw mushrooms, etc. It's like sitting in a 5-star Chinese restaurant with an expensive, boiling hot pot.
The game has an acceptable RTP of 96.52% with medium volatility. Despite the lack of free spins, players can still win huge prizes if they land the multiplier up to 5x. A truly mesmerizing way to spend the night with your favorite fruit slot.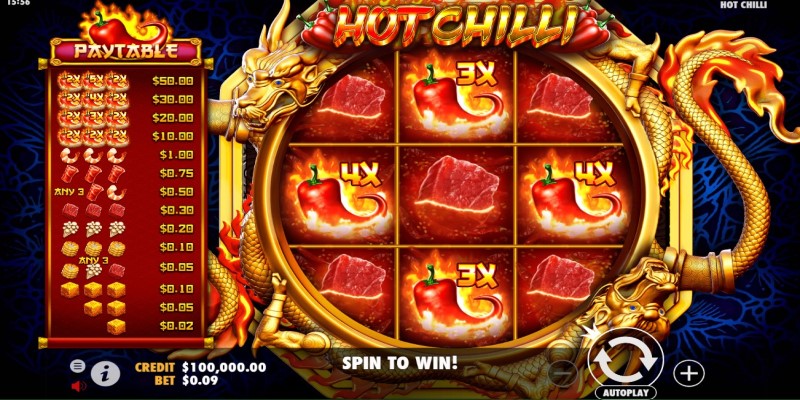 Extra Juicy by Pragmatic Play
After visiting the East, let's return to the Western world with Extra Juicy by Pragmatic Play. This is a classic fruit slot with an average RTP (96.52%) and extreme variance. However, the secret of Extra Juicy lies in its very own gameplay.
Unlike other fruit-themed slot games, Extra Juicy has paylines starting from the middle reel, not starting from the left as usual. This opens up a lot of winning opportunities for players, not just confining to normal rules anymore. In addition, the free spins also allow players to trigger the multiplier up to 60x, an interesting point that no other game has. No wonder the game is called Extra Juicy!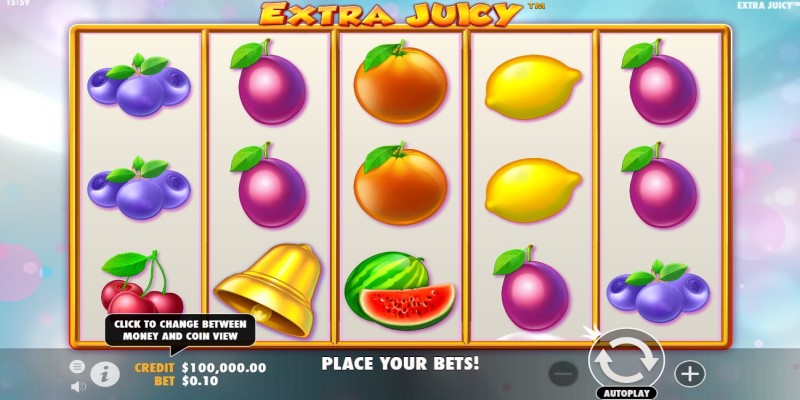 Fruitoids by Yggdrasil
Last on our list of the best fruit slot machines to play is Fruitoids, a game from Yggdrasil. It's a chilled-out frozen fruit-themed game with a high RTP of 96.7% and medium variance, but it wouldn't be anything special if that was all.
Fruitoids do not have free spins, but in return the game has a sticky win feature, allowing players to keep spinning and increasing their multipliers. This is a great combo as it opens up a lot of big win opportunities for players.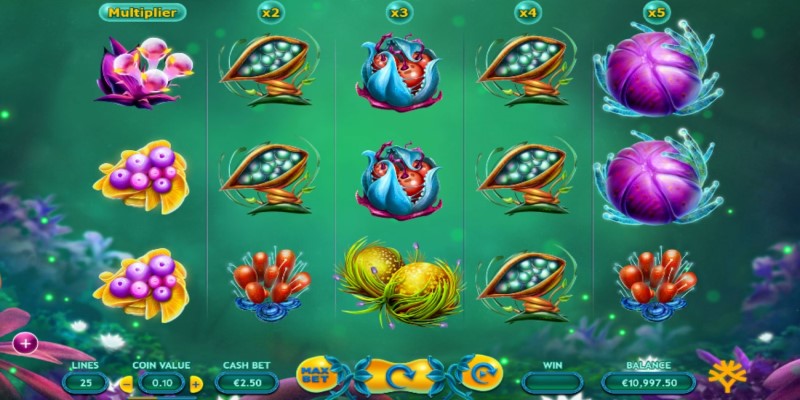 Conclusion
Fruity slots are always among the best casino games to play, both for their simplicity and lucrativeness. If you want to spend some quality time with your favorite online casinos, check out our best fruit slot machines to play in 2021 and grab one for yourself!
Published: 24 September 2021 08:44