What Are Progressive Slot? Guides & List of Popular Progressive Slots
What Are Progressive Slot? Guides & List of Popular Progressive Slots
Last updated Friday, 19/08/2022 16:27 by Yendrembaam Heroojit
Table Of Content:

Progressive jackpot slots are a familiar concept to slot game fans. This category alludes to titles with continuously increasing jackpots, which can run into millions of dollars for lucky players. Therefore, it is not surprising that this genre is always the most sought after by gamblers in both offline and online casinos.
Given its popularity, the genre is available at most gambling venues worldwide, offering players the chance to win money worth a lifetime from just a small investment.
Today's article will introduce you to this particular type of slot, how it works, its categories, and the most typical titles. If you're interested in the genre, you can check out the best games on our site.
What Are Progressive Slots?
Progressive slots are a type of slot game, a type of casino game that allows players to bet on system spins and win by successfully landing the matching symbols in the game's paylines or in a cluster. For this type of game, players will be paid for each winning combination and have the opportunity to receive special bonuses through the game's bonus features.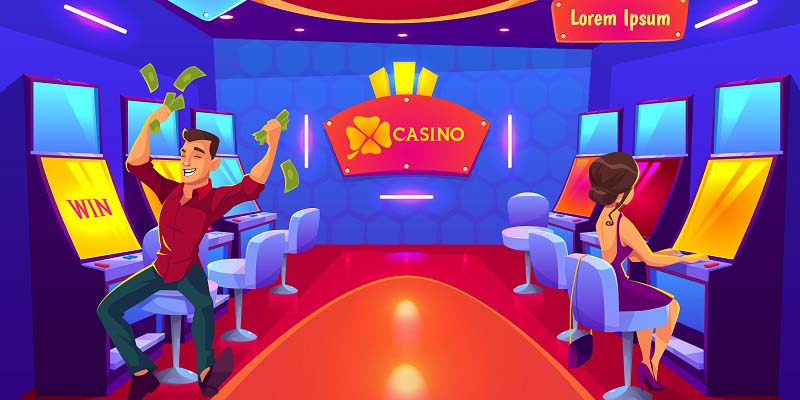 Basically, progressive slots work the same way as regular online slots. The most significant difference lies in the special prize that is activated in the game. For regular slots, the jackpot is fixed. For example, a $5,000 jackpot bonus game would award precisely that amount to a random lucky player. However, for progressive slots, the jackpot is continuously increased by players' contributions to the prize pool through their losing bets.
So it is very clear that the more players participating in progressive jackpot slots, the bigger the jackpot will be. The theory says that you will contribute between 1% and 4% of your stake in each spin to the prize pool, depending on the software provider for your game.
How to activate the progressive jackpot varies between the titles. Usually, however, you will need to trigger some special bonus feature through a combination of hidden symbols or spin a bonus wheel.
In addition, some games in this category require you to play with the maximum bet to trigger the progressive jackpot. Therefore, carefully check the game's T&Cs to see what is eligible to activate this valuable prize.
How Do Progressive Slots Work?
The key to how the progressive jackpot slots work lies in the clever ideas of its creators. Specifically, game developers do not want to spend too much money on jackpots to attract more players. Instead, they will let each player contribute to the jackpot through real money bets. As a result, larger prize pools can be generated, and the game's reputation spreads. This also benefits players, as more people know about and participate in the game, the bigger the maximum prize will be.
Below, we will take a closer look at the three most important factors in the operation of progressive slots.
The Contribution
As noted, the player's contribution plays a pivotal role in the size of the jackpot. Each player will contribute a small percentage of their loss and fill the prize pot. The percentage of the contribution fluctuates between game providers. For example, you will contribute 3% of your stake when playing slots from Red Tiger Gaming, while that for IGT is 2.3%.
Normally, the size of the jackpot in the titles in this category will be displayed in real-time. As a result, the player will visually witness the increase of the prize throughout the spins in the game.
The Prize
The jackpot in progressive slots will keep increasing until one lucky player wins it. The size of the jackpot has always been the subject of the attention of thousands of players. Therefore, besides progressive jackpots, some titles also offer sub-jackpots worth thousands of dollars to get more people into the game.
The average playing time until winning the jackpot is also a hot topic among the player community. Typically, prizes will be announced with the winner about once every 10 weeks. However, the actual number can vary widely depending on the game.
The Seed
The term 'the seed' refers to the value at which the jackpot will be reset once a winner is found. Of course, the progressive jackpot must have a minimum value as a starting point. No player wants to play a progressive slot with jackpots starting at $0 or $5.
As a result, game providers will have to ensure that prizes start recognizing player contributions from a certain level. For example, in the game MegaJackpots from publisher IGT, the progressive jackpot is always translated from the seed of $500,000.
Some Types of Progressive Slot
Progressive slots are subdivided into different categories based on how the system recognizes player contributions. There are three main types of progressive slots, and we will explain them below.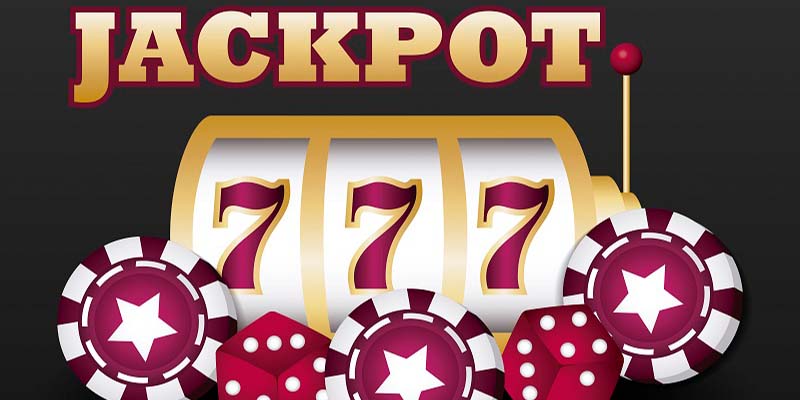 Standalone Progressives
This is the most basic form of progressive slots. Slot machines in this form operate independently and are not linked to other slot machines. Therefore, its prize pool can only be increased by players participating in that exact slot machine. As a result, the jackpots offered by this type of game will be lower than that of the other two, which we will cover below.
Slot machines of this kind are quite rare in today's gambling world because of their small prize size. To make the value of the jackpot increase, you need to go to that exact casino and play on that exact slot machine.
Local Progressives
Local Progressives slots are titles that are associated with other slot machines from the gambling site. You can imagine a casino operating a bunch of different slot machines for the same game, and the jackpot will be added up from all player contributions in all those slot machines. So, in order to have a chance to win the jackpot in such slots, it is of utmost importance that you play within the casino premises.
Wide Area Progressives
These are progressive slots that come with the largest prize size. The game's jackpot will be linked to multiple slot machines in various online and offline casinos. The value of the jackpot will be recorded by the contributions of players worldwide, and the data will be transferred to a central server. Therefore, no matter where you are gambling, as long as you are playing the exact same game, you will always have a chance to contribute and win the jackpot.
Most Popular Online Progressive Jackpot Slot Games
If you are interested in this genre, do not hesitate to try the most popular titles. They are games with impressive jackpots, sharp graphics, and large players. You can try the names in the list below to start your journey to find your favorite progressive slot.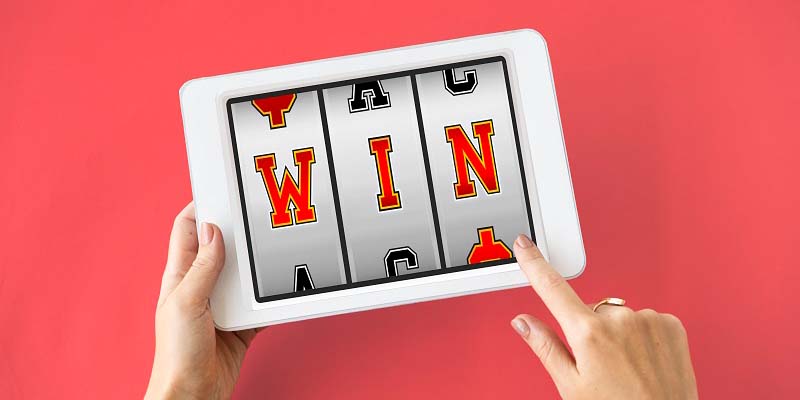 Arabian Nights
Starting with NetEnt with its generous tradition of progressive jackpots, the Arabian Nights slot offers players a thrilling experience of the medieval Arab world. This game comes with a Free Spins feature where up to 30 free spins can be won with the multiplier. However, the progressive jackpot makes it special, with the biggest ever reaching €3,332,981.
The spins allow you to place bets from 10p to £200. The game has an RTP of 95.22%, and the variance is low to medium.
Mega Fortune Dreams
Anyone of us has dreamed of being rich, and Mega Fortune Dreams from NetEnt will let you step into that dream in the most realistic way. The game's theme involves items in our daily lives, such as diamond rings, gold watches, cocktails, and champagne.
However, the most notable feature of the game is its jackpot. The game's jackpot is divided into 3 pieces with different prize sizes. History records the biggest jackpot winner in this game in February 2017, with a sum of $5,506,001.
In addition, the game has an RTP of 95.9% and medium volatility.
Empire Fortune
Empire Fortune is a global progressive jackpot slot game with 5 reels, 3 rows, and 20 pay lines. The game offers a lot of cool features! From a jackpot wheel with fascinating functionalities to a free spin option to winning a gold coin with a second spin on the wheel. Just like Mega Fortune Dreams, this slot has a theme of luxury.
The hold feature allows players to carry two bonus or free spins symbols to the next spin for a second shot at earning free spins or a spin on the jackpot wheel! Players may win various rewards here, ranging from primary coin wins and free spins to a multimillion-dollar jackpot.
The game has an RTP of 94.3% and high volatility. Its biggest jackpot ever recorded was in May 2020, when a player from Wildz Casino won the amount of €4,209,743.
Hall of Gods
NetEnt's Hall of Gods is also a quality progressive jackpot game. Inspired by Norse mythology, the game will let you see legendary characters such as Loki, Freya, Thor, and Odin transformed into special symbols, where they will grant their powers to award huge wins to the luckiest players. The Mega progressive jackpot of this game regularly exceeds 5.3 million euros, and the publisher has had a record of awarding up to 7.7 million euros.
You can place bets from 20p to £50 per spin. Its RTP is 95.7%, which is slightly below average, and its variance is set to be low to moderate.
Joker Millions
Joker Millions is a 5 reel, 25 pay line video slot featuring a contemporary video slot structure and symbols reminiscent of old 3-reel slots. The game is linked to a massive progressive jackpot that rises with every single wager a player puts. Joker Millions slot symbols include cherries, plums, lemons, watermelons, bells, 7s, and jokers. The game is highly entertaining to play, mainly owing to its "freeze and re-spin" feature, in which any winning payline symbols are retained, and non-winning symbols are re-spun for free.
The jackpot may be won if a player collects 5 joker symbols to advance to the Jackpot Spins bonus round. You gain another spin every time at least one additional joker symbol appears on a spin. You win the game's significant progressive jackpot if you complete all 15 spots on the reels with joker symbols.
The biggest prize in the game's history went to a Swedish gambler. In November 2018, they won the amount of almost 7.83 million euros. The game comes with an RTP of 94.3% and low/medium volatility.
Divine Fortune
Last on the list is Divine Fortune from NetEnt. The game takes on an ancient Greek theme with beautiful graphics and an impressive soundtrack. NetEnt will lead you to explore the legendary Mount Olympus in this 5-reel, 3-row game, along with a chance to win one of the game's three different progressive jackpots.
History records the biggest winner in Divine Fortune comes from Betfair casino. In April 2018, the player won an amount of $314,341.
The game has an RTP of 96.6%, which is quite impressive by industry standards. Besides, it comes with medium volatility, which is great news for its jackpot hunters.
How to Win These Progressive Jackpot Slots?
With that said, you need to meet the challenging conditions of the slot games to win the progressive jackpot. More specifically, you need the right symbol combination to land on the reels to trigger this prize. Each particular game has different ways of triggering the jackpot, and you can have everything explained in detail within that game's paytable.
In most cases, you will have to trigger something in a bonus game, beat a mini-game, or simply land the perfect combination of symbols to unlock the game's jackpot.
Also, it's important to note that some slot games require you to spin up to your maximum bet, or simply bet higher than a certain amount, to trigger the jackpot. Therefore, it is important that you consult the paytable to know how to activate what you want, as each slot machine is built with its own system in mind.
Conclusion
Progressive jackpot slots can give you a life-changing amount from just a small bet. Therefore, these titles always deserve to be in the top slot games with the most players. If you are looking to experiment with this genre, the titles above that we recommend are a great place to start. You can try their free demo version right on our website.
Published: 19 August 2022 16:27