What Is Triple Zero Roulette? Detailed Explanation From Expert
What Is Triple Zero Roulette? Detailed Explanation From Expert
Last updated Friday, 19/08/2022 15:22 by Yendrembaam Heroojit
Table Of Content:

Roulette is one of the most popular casino games because of its simple set of rules. The game has continuously evolved over the years, and in the present, it has many popular variations. You can choose between American, European, French, or Triple Zero.
The primary difference between these variations lies in the number of pockets containing 0. With the European version, you will see a single zero segment. This number increases to two in the American version, which is 0 and 00. As for the Triple Zero roulette, as the name suggests, the pocket of 000 will appear on the table.
Today's article will take a closer look at this unique roulette variation. We'll explain how it works, the advantages and disadvantages of adding a triple zero segment, and whether it's worth a shot. Read on to find out.
What Is Triple Zero Roulette?
Triple Zero roulette is a variation of regular roulette in that it adds a pocket of 000 on the wheel. Therefore, this distinction was used to name the variant. Except for this factor, the game works exactly like regular roulette.
The game began to be known in the community in 2016. At that time, The Venetian casino first introduced Triple roulette with the name Sands Roulette. Therefore, in some casinos, the segment of 000 may be replaced by the letter S, which represents Sands.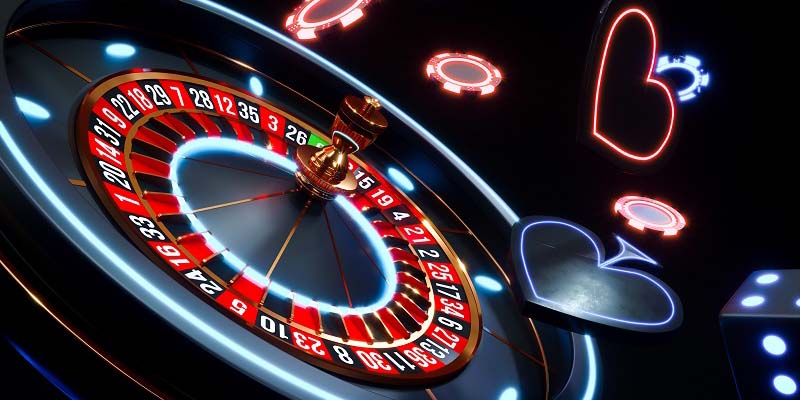 With the addition of a pocket, this variant is considered the roulette version with the most segments on the wheel. Because of this, the game offers several other types of side bets, giving players various options to place their bets before each game. Even so, the player will face the larger house edge. We will cover this later in this article.
How Do Zero Segments Affect House Edge?
While Triple Zero roulette is quite a fun variation to try, it never falls within the favorites of professional gamblers or mathematicians who enjoy making money from casino games. The reason is that this game significantly increases the house edge with the introduction of an additional zero pocket.
To be more specific, imagine this simply. The payouts in roulette are determined with the removal of zero segments from the wheel. For example, in European roulette, where there are only one 0 and 36 numbers that increase on the wheel, if you bet on red or black, you have less than a 50 percent chance of winning. Why is that? It is because only 36 numbers are identified as red or black, while zero is identified as green. If the ball lands in the pocket of zero, you lose your red/black bet.
As a result, you will only have an 18/37 chance to win if you bet red/black in the European roulette in return for a 1-to-1 payout. The ideal number for this should be 18/36, which equals 50%. That shortfall creates a disadvantage for the player and an advantage for the house. Statisticians have calculated that in this variant, the house has a 2.7% advantage.
So, what happens in American Roulette? With the appearance of the pocket of 00, the house advantage will be even more significant. Your red/black odds are no longer 18/37; instead, it's down to 18/38. Generally speaking, the house edge in American roulette is higher than in European roulette, up to 5.26%.
Now, Triple Zero roulette comes into play and makes the situation worse for the players. You can imagine how strongly the additional pocket of 000 affects players. For example, if you bet on a specific number, you will have a 1/39 chance of winning, but you only get a payout of 35 to 1 for this. As you might have guessed, this variation causes the house edge to increase to a staggering 7.69%. This number makes this roulette variant one of the highest house edge games in the casino.
The Coming Back of Triple Zero Wheel at Some Land-Based Casinos
Triple Zero roulette created a strong wave when it appeared. However, with the colossal house advantage, the variation has gradually made the gamblers feel dissatisfied. As a result, it was almost extinct from casinos around the world a few years ago.
However, recent times have seen the game take on more life, and it is starting to reappear in a few land-based casinos. The reason is that it offers lower bet limits than traditional roulette, which makes the game accessible to more regular players. Also, for those who gamble for fun, the variation offers a fresher perspective on roulette and some interesting side bets.
Currently, you can find this variation in many Las Vegas casinos. Popular casinos that offer this game include Venetian and Palazzo, Planet Hollywood, Circus Circus, Golden Nugget, Park MGM, New York-New York, Harrah's Las Vegas, Luxor, Wynn Las Vegas, Linq, and many more.
How to Play the Triple Zero Wheel?
Triple Zero wheel, as said, works similarly to regular roulette. That means you won't need to learn any extra knowledge to play this game. You just need to consult the available bet types, the paytable for these bets, and bet on it to wait for luck to be on your side.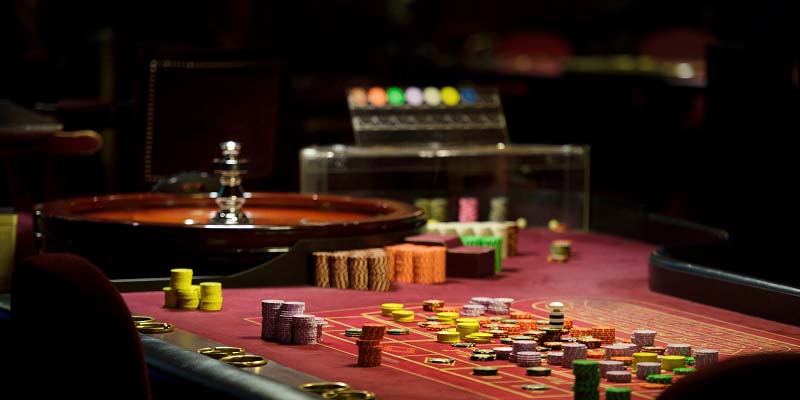 What Makes You Consider Triple Zero Roulette?
While the significant house edge can make you lose more in the long run while playing this game, it still has many positives for the gambler. Below, we will summarize the benefits of this exciting roulette variation.
New Type, New Thrills
Triple Zero roulette brings a new feeling to players tired of playing European and American roulette at every casino they visit. This game is now more popular than before, and you can easily find it in luxury casinos in Sin City.
The appearance of a pocket of 000 will make the wheel more exciting and attractive. In case you are looking for a new roulette variation to try, this game will satisfy your needs well.
More Available Bets
The appearance of the triple zero segments gives you one more option to bet on the Straight up bet. Besides that, you will find a few other interesting side bets to try your luck.
Besides, you can also combine the pocket of 000 and some surrounding numbers to form new bets. This game also offers certain advantages for players who like trio and corner bets.
Larger Comps
As the house edge is more significant than ever, the casino operator needs something to motivate players to join the game more. Therefore, increasing casino comps, the casino's reward system, is a logical solution.
If you don't know, casino comps include free meals, drinks, and luxury hotel rooms. Besides that, it also offers cash bonuses for players who make a great contribution to the casino through their duration of play and their total losses.
Statistics show that casinos tend to increase the value of comps for those who play Triple Zero roulette. More specifically, although the rating systems of the casinos are different, you will get comps 3 times more than European roulette and 1.5 times more than American roulette.
Therefore, if you are very interested in casino comps, this variant can help you to win various benefits during the game.
Lower Table Limits
In addition to casino comps, the variant also gives more regular players access to the game by reducing table bet limits. More specifically, the bet limit when the new variant comes out is $15. Currently, for new casinos that offer this game, the bet limit is down to just $10.
This will help the game get more attention in the community, and from there, it will attract more participants. This benefits both recreational gamblers and casino operators.
What Are the Cons of the Game?
Compared to the list of positives, the number of drawbacks this variant brings will make you consider it more. We will summarize everything right below for your reference.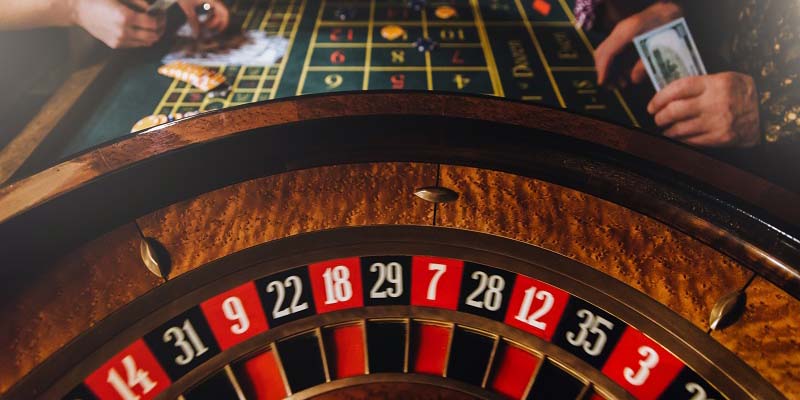 One of the Worst Paying Games in the Casino
As noted above, Triple Zero roulette offers the biggest house edge in all three versions. More specifically, the house edge of this variant is 7.69%. This figure for European roulette is 2.7%, and American roulette is 5.26%.
Quite clearly, the Triple roulette comes with the worst stats of the bunch. Its house edge is 3 times larger than the European version and 1.5 times larger than the American version.
With the house edge up to 7.69%, this game is not only one of the most disadvantaged roulette variations, but it is also one of the worst casino games. Typically, such games will have the house edge ranging between 7 and 8%.
More Theoretical Losses
Theoretical losses are an important parameter when considering which casino games are most profitable for players. This number is calculated based on the house edge. Hence, with the house edge being the closest to being the best among all casino games, it's not surprising that this game delivers theoretically terrible losses to its players.
You can refer to the following example to make it easier to visualize. A player brings $1,000 to the casino and spends all of it on Triple Zero roulette. Over time, the theory says that players will lose $76.9 of their bet (7.69% x $1,000) to the casino, regardless of whether they win or lose throughout the game.
Your Bankroll Will Run Out Faster
This problem directly results from the theoretical loss calculated when you play Triple Zero roulette. More specifically, if you divide your theoretical loss by the number of hours you play, you can calculate your loss per hour playing this variation. Thus, with the theoretical loss of the triple zero version being much larger than that of the other two versions, your loss per hour playing this variant is also correspondingly larger.
For example, you can play 10 games per hour with a bet of $10 per game. You will then bet a total of $100. Multiply this by the house edge by 7.69%, you will lose $7.69 per hour, regardless of whether you win or lose in those 10 games.
Large Comps but Not Worth the Extra Losses
Although the value of comps can make you more attractive and play Triple Zero roulette, statistics show that comps won't help you make up for your losses if you play this variation. all night at your favorite casino.
For example, we'll use the standard comps metric at Las Vegas casinos for this variation of 0.15%. If you spend a total of $10,000 on this game, you will get $15 worth of comps. However, in theory, it would cost you $769 (7.69% x $10,000) to spend all your money on this game. With a simple division, your theoretical loss is more than 50 times higher than comps.
That's just an assumption based on statistics, though. If you're lucky and have a significant multi-million dollar win from a $10,000 bet, these numbers won't mean anything. Anyway, luck is an integral part of gambling.
Conclusion: Is It Worth Playing?
Based on all the advantages and disadvantages of the game, Triple Zero roulette is a terrible casino game with a terribly high house edge. Its benefits are too small compared to its drawbacks. Players will face fewer chances of winning, while the payouts for the bets are the same compared to the European and American versions.
So this variant is nothing more than a game that gives a fresh take. If you just gamble for fun and don't care about winning or losing, this game is still an option worth trying. However, if you are a gambler who loves statistics and wants to do everything to improve your odds of winning, this game deserves to be on your blacklist.
Published: 19 August 2022 15:22