Top 5 Largest Casinos in the World
Top 5 Largest Casinos in the World
Last updated Thursday, 21/07/2022 11:35 by Yendrembaam Heroojit
Table Of Content:

Las Vegas is probably the first name that comes to mind regarding locations with the world's largest casinos. Of course, this thought is justified as Sin City was once the capital of the gambling world with its flashy casinos for most of the 20th century. However, gambling is pervasive. The world since the 1990s has led global casino owners to build their casinos with imitations of the Las Vegas casinos, but they are even more significant than the casinos they are modeled on.
For that reason, you might be surprised to learn that in the list of the five most prominent casinos in the world that we will feature in this article, none of them are located in Las Vegas. Even Sin City doesn't have any names in the top 10. Well, if you're curious to know what's happening with the biggest casinos in the world and where they are located, then start with us now.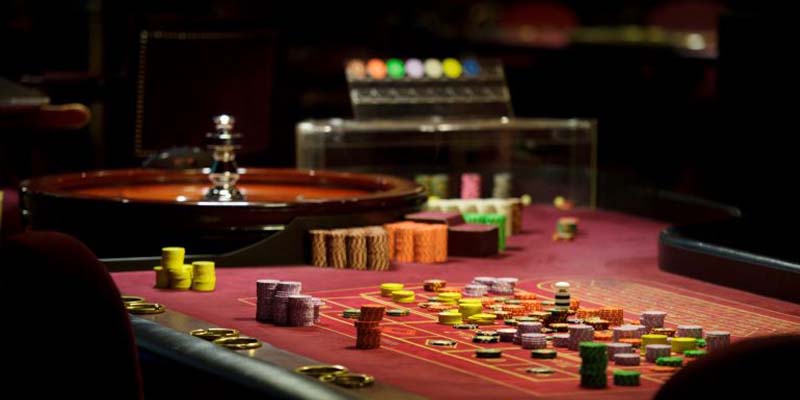 WinStar World Casino | Thackerville, Oklahoma, USA
The world's second-largest casino is a tribal casino in Thackerville, Oklahoma. Thackerville, Oklahoma, has a population of only 440 people and is located in the middle of nowhere. So, why does such a little town require such a large casino? The reason is straightforward: it is the most convenient casino near Texas. Because casino gambling is prohibited in Texas, hundreds of Texans travel to Thackerville to play slots, table games, and poker.
The Chickasaw Nation owns and operates WinStar World Casino. It is one of the Chickasaws' two dozen tribal casinos in the United States.
Initially, the casino only had three small gambling floors when it opened in 2003. However, four years later, the casino underwent an expansion project that increased the gaming area to 380,000 square feet, and it expanded further in 2012 and 2013. According to Winstar.com, the gaming space has grown to 519,000 square feet, while the resort's overall square footage is 630,800.
The WinStar now has a specialized high stakes area, a poker room with 55 tables, and over 7,000 slots and electronic games as part of its recent expansion. Table games include American Roulette, Ultimate Texas Hold'em, and variations from the United States such as Mississippi Stud. At the WinStar location, a big bingo hall can accommodate up to 900 players at once.
In terms of gaming space, this makes it the world's second-largest casino. Nonetheless, it boasts more slot machines than Venetian Macau, and its casino space is divided into nine plazas. So, regardless of the metric used, it is evident that the WinStar World Casino is vast.
Wynn Palace | Cotai, Macao
Wynn Palace is one of Wynn Resorts' two resort casinos in Macau. This casino has a more Chinese feel to it, whereas Wynn Macau is akin to the more premium Wynn Las Vegas. With 424,000 square feet, Wynn Palace edges out City of Dreams for third place on the world's largest casinos list. Although Wynn Palace has a larger gaming space, City of Dreams contains a few more games.
Wynn Palace, with an estimated $4.1 billion construction cost, is joined on Macau's famed Cotai Strip by City of Dreams, MGM, and the Venetian.
The massive gaming area of Wynn Palace has over 1,000 slot machines and 400 gaming tables. Popular local games such as Sic Bo and baccarat coexist with roulette and blackjack. Video poker games are also available to players.
Away from the gambling experience, you may relax in one of Wynn Palace's 1,700+ rooms and suites. Fine dining options include Sichuan Moon, Mizumi, and Wing Lei Palace, as well as several other restaurants.
The Venetian Macao | Cotai, Macau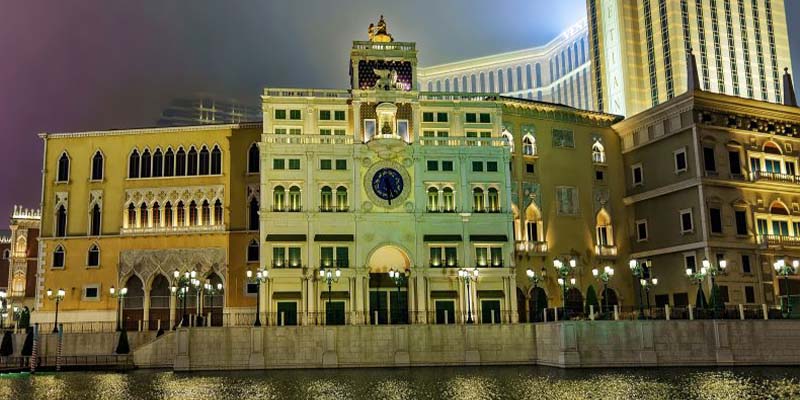 Many people often think WinStar World Casino of America is the biggest casino in the world because it has more slot machines. However, in terms of the actual size of floor space dedicated to casino games, it is Venetian Macau that is the largest casino in the world.
Venetian Macau is the Sands Resorts' flagship site in Macau. It is patterned after the Venetian in Las Vegas and has its own canal with gondola rides. While identical to the Las Vegas site, Venetian Macau is much larger.
In fact, Venetian Macau is the largest casino in the world. It features about 546,000 square feet of gaming area and nearly 10 million square feet of hotel, conference, and entertainment space. There are 6,000 slot machines and 800 table games at the resort.
Opened in 2007, this casino can accommodate 6 to 9 people at each of its tables. That implies that Venetian Macau can handle 4,800 to 7,200 players at the tables at the same time. Table games like baccarat, poker, and sic bo are popular among Chinese gamblers, so it's no surprise that this casino devotes so much of its floor area to them.
Besides the massive casino floor, the Venetian offers Portofino great dining and Michelin-starred restaurants such as The Golden Peacock to bring lavish amenities to wealthy players.
City of Dreams | Cotai, Macao
Another enormous Macau casino, City of Dreams, has 420,000 square feet of dedicated gaming space. This makes it the world's fourth-largest casino. Melco Crown Entertainment constructed City of Dreams as an entertainment and gaming facility in 2009, just across from rival Venetian Macau. Because the two casinos are across the street, you could swing over to view the City of Dreams if you visit Venetian Macau.
The Morpheus building design by Zaha Hadid Architects distinguishes the City of Dreams. The casino features 1,500 slot machines; however, the majority of the gaming space is devoted to 450 tables. Compared to the current Studio City hotel-casino, which is aimed at casual tourists to Macau, the casino is clearly geared for high-rollers. There are three primary gaming sections at this casino, but there are also additional high-limit rooms.
City of Dreams includes over 20 restaurants and bars in addition to an almost unequaled selection of casino games, making it one of the top resorts in Macau for dining and drinking.
Galaxy MaCao | Cotai, Ma Cao
Galaxy Macao is the world's fifth-largest casino. It is only 20,000 square feet smaller than the City of Dreams at 400,000 square feet. Surprisingly, this casino boasts more games than City of Dreams and Wynn Palace.
The casino and entertainment complex opened in 2011 on Macau's Cotai Strip. The Galaxy Entertainment Group funded the $1.9 billion project, which includes six themed hotels as part of its complex. Additional extensions occurred between 2016 and 2018.
The Galaxy presently has among Macao's most significant gaming revenues. On its expansive casino floor, you may choose from 650 table games as well as over 1,500 slots and electronic gaming machines. In addition, the Pavilion poker room offers a variety of cash games and tournaments in games like No Limit Texas Hold'em. Pai Gow and Sic Bo are popular local games.
The bulk of Galaxy Macao's casino is open space, which allows them to offer more games in a smaller space. They feature 50 tables and 100 slot machines in one VIP area. Everything else is set out on the casino floor with no boundaries or rooms.
If you ever get the opportunity to visit Galaxy Macao, you should take a stroll around the casino and hotel lobbies. They have developed various crystal art exhibitions, including a 3-meter Fortune Diamond. Local traditions hold that waving your hands in front of these gems would bring you luck and riches.
Conclusion
Today's article introduced you to the five largest casinos in the world based on the gaming space. If you are bored with online casinos and are looking for a more authentic experience, the luxury casinos above can be great options. In addition to the gambling experience, these venues also provide excellent dining and resort services to cater to all player needs.
Published: 21 July 2022 11:35