This article will provide you with all the requirements to start your own online casino, as well as some advice from a veteran gambler's point of view.
The first online casino appeared during the 1990s, and many others have emerged since then.
However, it was the outbreak of COVID-19 in late 2019 that made the online gambling industry become such a boom. A large segment of gamblers has shifted from playing at land-based casinos to betting on these virtual gambling platforms right at their home. In 2019, the global online gambling market was estimated to be $53.7 billion worth, and it is expected to be $127.3 billion in the next seven years. Being such a giant apple pie, it would be unwise not to grab yourself a piece of this multi-billion-dollar business, especially if you have the resources. Still, many have tried and failed miserably. If you don't have the necessary preparations, you could be the next in line.
So, how to avoid this unwanted scenario? Read up. This article will provide you with all the requirements to start your own online casino, as well as some advice from a veteran gambler's point of view. Building an online casino is not as hard as it might seem to be.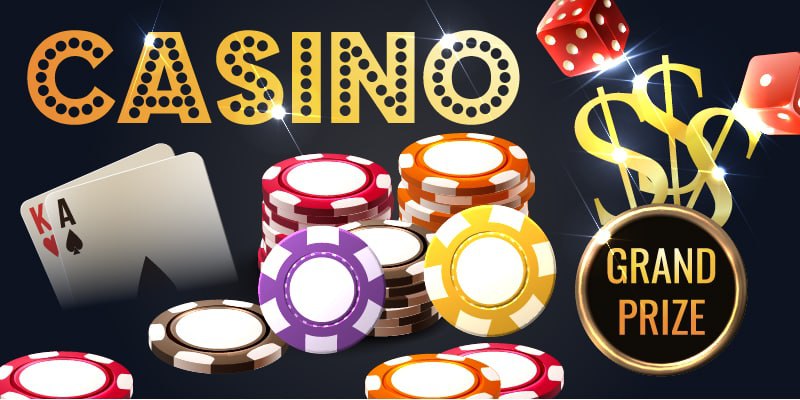 #1 - Set Your Plans and Strategies Straight
Not just in the online gambling industry but in any kind of business, you need to think and plan ahead; you need to shape the whole business model in your mind. What will your product lines be? What are your target markets? What are your target audiences in these markets? These are just a few questions that need your answers, and there are many more to come. You have to be sure about the purpose of your online casino, or everything else will be irrelevant.
To tackle these problems, understanding the global trend is a must. With the development of Virtual Reality (VR), more and more millennial gamblers are searching for casinos or games with VR-enabled. Compared to the old-fashioned brick-and-mortar casinos, VR ones can deliver the same experience as playing in a real casino while staying indoor. There would be bars serving cocktails, lounge rooms, slot machines, table games, as well as other VR avatars walking around. The atmosphere may not be the same without the yelling and cheering from the crowd, but land-based casinos are definitely inferior to VR casinos in terms of user-friendliness.
However, there are downsides to VR casinos too. First, they require extra equipment like a VR headset, a data glove, a high-end computer, and a comfy seat to rest. Second, the equipment is quite expensive and might not be preferable for gamblers with a low budget. Third, some punters may experience nausea or headache while in the VR world, especially after playing for a few hours. Finally, VR casinos are more attractive to millennial gamblers; the veteran players still prefer the real thing or at least something they can learn to use, like online casino sites. As I said, it all depends on the purpose of your website.
So, is there any other trend that is worth noting? Yes, and that's live casino games. There has been massive popularity towards live games since early 2020, and other new online casinos all focused a lot of resources on this segment. Live games, in some ways, are very similar to VR casinos, as they both take players to the virtual world and give them the most genuine experience. The most significant difference is that live games are only a segment in the casino's collection, while VR casinos are real casinos themselves. Besides, the former can serve a large segment of customers, while the latter is preferable for specific gamblers. Again, you need to specify your target audience, find out what they want, and decide whether it matches your strategy.
Those are just two simple examples to show you how important the planning process is. In reality, there will be more things to consider; once you start laying the foundations, it's almost impossible to undo everything. However, if you took it seriously, you can proceed with the next step.
#2 - Choose the Right Gaming Software Providers
After figuring out the purpose of your online casino, it's time to choose the right providers. Each vendor has a distinct trait as well as a different casino games collection. Software giants like NetEnt or Microgaming can offer a wide range of products, such as slots, table games, live casino games, etc. However, smaller vendors don't have that kind of resources and can only focus on a few aspects at a time.
Let's look at three examples: Yggdrasil, Play'n GO, and Ezugi Gaming. For Yggdrasil, it is the high-quality graphics, entertaining bonus mechanisms, and enhanced gamification that defines their products and makes them a respected provider in the industry. Play'n GO, on the other hand, relies mainly on their software management tools besides their high-end slots and jackpots. Ezugi Gaming, however, are most famous for their incredible live games and in-game services. Each of these providers has a different business strategy; however, they all have one thing in common: they are among the best in their area, not in the others'.
Your job, as the owner of a new online casino, is to understand the differences between these vendors and select the combinations that best fit your business model. Remember, more providers mean more money, so be selective and do not go for unnecessary ones.
#3 - Design Your Website
Sadly, what players feel most excited about when they first visit the website is not the massive game collection or diverse established providers, but the eye-catching design. How your casino looks not just affects your customer's attitude, but it also has a considerable impact on your brand awareness. What's your first thought when you heard about Royal Panda Casino? - not a royal kangaroo, obviously. The design must be something that can attract the customers and give them a long-lasting impression at the same time.
However, it does not mean that you can do it in any way you want. You should prioritize performance, avoid stressing out the system. Twenty seconds wasted on loading and navigating time means one less wager from your customers, and that's quite a sum to me. Keep it simple at all times. Attractive, impressive, but simple.
#4 - Get an Online Gambling License
In theory, you can operate an online casino without any license. Still, I strongly advise you not to do that, even though the process of obtaining one is costly and time-consuming. It is illegal to operate such casinos, and most payment providers do not work with non-licensed gaming businesses. Also, customers would love to see a trusted gambling site, hence it is your duty to make yours look like one.
The process of getting a gambling license varies from country to country and depends on your target market. For instance, if you want to approach UK customers, you will need the UKGC gambling license. There are many types of papers and documents that you need to submit, including:
Operator identity documents: ownership structure, management structure, group structure, etc.
Policy documents: customer T&C, rules of play, copies of gambling licenses from other jurisdictions, etc.
Financial documents: bank statements, profit & loss projections, annual reports, proof of funding, etc.
In addition to registering for a license, you will need to keep the papers up-to-date and pay some annual fees for the authorities. Also, you can get multiple gaming licenses at once, but the cost of maintaining these licenses is not cheap.
#5 - Choose the Payment Service Providers
The next thing you need to consider is the Payment Service Providers, or PSP. Your online casino exists to reap money from your customers, and you will need some PSPs to help you with that. The number of PSP available differs from country to country, except for some popular methods like VISA, MasterCard, or PayPal. To work out which payment service provider is best for your business, you should consider the cost, flexibility, and speed offered by each provider.
Since online gambling is a risky business, banks often charge higher service fees than usual. VISA, MasterCard, or such, tend to incur a lower cost, as they are used to working with high-risk businesses. Depending on the preference of your target customers, you can integrate local banks, international payment gateways, or both.
Cryptocurrencies are also an excellent addition to your payment methods, for they are highly secured and anonymous. Most online casinos nowadays accept Bitcoin as their currency, and I suggest you do the same. The only downside is that the price of Bitcoin and other cryptocurrencies varies daily, and you should adjust the exchange rate accordingly.
#6 - Concentrate on Marketing and Promotion Activities
So you have prepared everything to create the best online casino ever, but how could you attract customers to your site? Simple: by doing marketing and promotion activities.
To keep up with other gambling sites, your site needs to have attractive bonuses and promotions. The welcome package is a prime example: it's not only the first thing players notice when signing up for an account on your site, but also what sets your site apart from your competitors. Besides the welcome package, you can run various promotions such as reload bonuses, weekly cashback, daily deals, or create a VIP program for the loyal players. The better your bonuses and promotions are, the easier it will be to attract more customers.
You also need to have some long-term PR and SEO strategies to promote your site. Connect your site with some affiliate marketing partners and let them do the work for you. The marketing process is costly and stressful, but it is necessary to introduce your online casino to the world.
Conclusion
Online gambling is a highly profitable industry, and everyone wants to set foot on this promised land. This article is written to help you better understand how to start an online casino, as well as the troubles you may encounter along the way. If you follow what I suggested, you will have much higher chances to succeed. Good luck in creating your own online casino!