What Is Progressive Blackjack and How Does It Work?
What Is Progressive Blackjack and How Does It Work?
Last updated Thursday, 25/08/2022 15:05 by Yendrembaam Heroojit
Table Of Content:

When we talk about progressive jackpots, most people will refer to online slot machines. However, other casino games today are also very trendy with the addition of progressive jackpots to their rewards, and blackjack is no exception. The creators call it progressive blackjack, and players will get an extra bet when participating in traditional blackjack for a chance to win huge amounts of money.
Today's article will give an in-depth explanation of this unique blackjack genre, how it works, its payouts, the unique variations of the game you should try, and whether it's worth it to play. you bet or not. Read on to learn more about this exciting and lucrative game.
What Is a Progressive Jackpot?
Before learning about progressive blackjack, let's do a little research on the progressive jackpot. The first object of this prize is the slot machines. In these games, the jackpot gets bigger as the player bets more money on the game. The operating system will automatically extract a small portion of your losing bets to put into the jackpot. This prize always starts at a certain level, called the seed, and when a player wins it, the jackpot will be reset back to the seed.
What Is Progressive Blackjack and How Does It Work?
Progressive blackjack works similarly to traditional blackjack. You and the dealer will be dealt two cards at the beginning of the game, and you can perform a number of different actions with your hand, including taking some extra cards. The game's object is to get your hand as close to 21 as possible, but not past it. At the end of the game, you will compare your hand with the dealers. If your hand is bigger, you win and get a payout. If your hand is smaller than the dealer's, you lose your entire bet.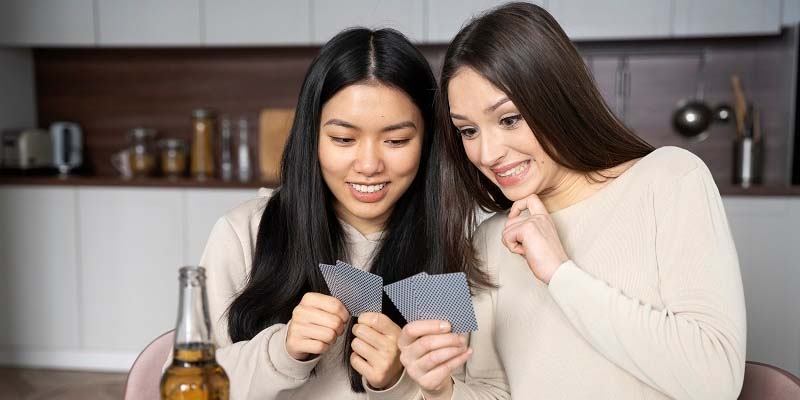 What makes progressive blackjack distinguish it from the traditional version is the extra bets that are added to the game. This type of blackjack still works similarly to the original game, but it allows players to bet on several side bets to enter the progressive jackpot. Just like you can imagine how progressive jackpots work, a small percentage of your ante bet will be put into the prize pool. Then, depending on how many Aces you have in your hand, you will have a chance to win the jackpot. We will talk about this in more detail below.
Main Bet
The condition for blackjack players to enter the game is that they must place an ante bet before the game starts. Depending on your gaming goals, you can choose chips in small or large denominations. However, classic and progressive blackjack have minimum and maximum bet limits, ranging from $1 to $100 per session. Even so, some modern game variations allow players to bet more on a game.
In addition to the base bet, the base game offers some exciting side bets for added action, such as Insurance bets. This type of bet is offered when the dealer's upcard is an Ace. When 10-value cards make up most of the deck, the dealer will likely have a natural blackjack in their hand. In this case, the player can take advantage of the Insurance bet to minimize the loss if the dealer actually has a blackjack. Insurance bets will pay out 2 to 1 for you if that happens.
Side Bet: Progressive Blackjack
The progressive blackjack side bet is a bet wagered independently of the main one, which helps players qualify for and win the progressive jackpot. Usually, this bet has a fixed value of $1, or possibly more, depending on the casino you're playing at.
The system will pool money from the side bets and add it to the pot before each session takes place. Thus, the amount in the pot will continue to grow until someone wins it through possession of certain combinations of cards. The paytable below for the game will tell you exactly which cards you need to trigger the progressive jackpot of value.
The Paytable for Progressive Blackjack
In the original version of Progressive Blackjack, you will trigger the most valuable bonus if you fill your entire hand with Aces. However, in some of the other variations that we will introduce later, you will need other combinations of cards to win the pot. The variants have in common, though, that the progressive jackpot is awarded when the player owns certain combinations of cards.
Go back to the original version. Depending on the number of Aces you own and their suit, you will have a chance to get significant potential payouts and even a chance to win a progressive jackpot. The following paytable will tell you exactly.
| | | |
| --- | --- | --- |
| Number Of Aces | Different suit | Same suit |
| One Ace | 5 to 1 | 5 to 1 |
| Two Aces | 50 to 1 | 100 to 1 |
| Three Aces | 250 to 1 | 5,000 to 1 |
| Four Aces | 2,500 to 1 | The Progressive Jackpot |
Players should note that they must place their progressive blackjack side bet for a chance to get the payouts above. If you have four Aces of the same suit in your hand but don't post this side bet, you won't win anything.
Progressive Blackjack Variants That You Should Know
Progressive blackjack has become more and more popular in the gambling world. However, your favorite casino does not always offer this game. That's when online casinos quickly caught up with the trend by adding games of this genre to their collection to attract more players.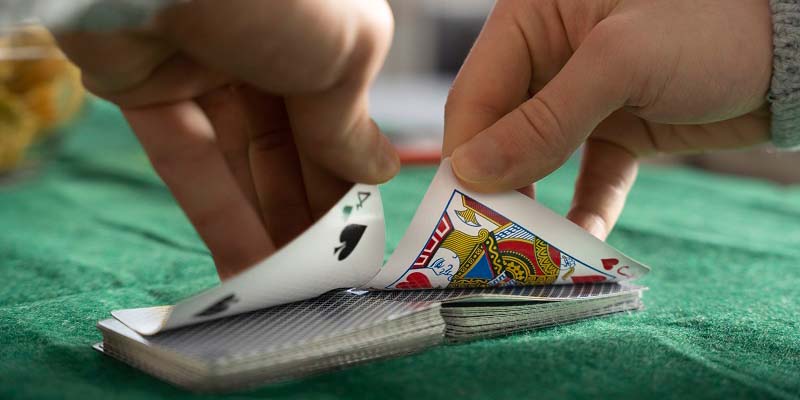 Below, we will introduce you to the four most popular variations in the game. These variations will use different card combinations to trigger the jackpot, not necessarily the Aces as in the base game. Besides, the payments also vary, depending on the software provider.
Microgaming's Triple 7s
True to the game;'s name, Triple 7s activates the jackpot as soon as the player owns three 7 diamonds in their hand. The only caveat that you need to know when playing this variant is that you are not allowed to split a pair of 7s. Also, the payouts in this game are as follows:
Any 7 awards 5 to 1
Two unsuited 7s award 25 to 1
Two matched 7s award 50 to 1
Three consecutive unsuited 7s return a payout of 250 to 1
Three suited 7s, except for diamond, award 1,000 to 1
Three 7s of diamonds award the full progressive jackpot
Cryptologic's Progressive Blackjack
Cryptologic offers a different perspective to progressive blackjack. Here, you have a better chance of winning the jackpot when your target is four Aces of the same color (red/black) rather than of the same suit. To make up for that, you won't win anything with just one Ace in your hand. Specifically, the payouts of this variant are as follows:
Two Aces of different suit: 25 to 1
Two Aces of the same suit: 100 to 1
Three Aces of different suit: 250 to 1
Four Aces of different suit: 1,500 to 1
Three Aces of the same suit: 2,500 to 1
Four Aces of the same color: The Progressive Jackpot.
Playtech's Progressive Blackjack
Playtech is faithful to the traditional paytable in the same way that progressive blackjack is created. Therefore, you can refer to the paytable above to see how profitable the Aces in your hand can be. To trigger the jackpot in this game, your goal is four Aces of the same suit.
Mathematical probability doesn't seem to support that, though, as your chances of getting four Aces of the same suit are just 1 in 6.45 million. Even so, the different combinations of Aces still bring huge payouts if you are lucky enough to own them.
Vegas Technology's Progressive Blackjack
Vegas Technology also shows that they don't want to be left out in the race. This progressive blackjack variant from this publisher also offers exciting gaming experiences for you. Like the Playtech variant, this game also uses the paytable we mentioned above.
While there is no difference in the paytable, other elements in the game, such as the graphics, sound, interactive experience, and more, make the variations unique. Therefore, you can try out the top progressive blackjack variations we introduce in this article if you want to get started with this game genre.
Should You Play Progressive Blackjack?
Basically, progressive blackjack does not have any difference from traditional blackjack. The crux of this variant's birth is that it offers much more impressive payouts than the classic game. More specifically, the 3 to 2 payout in the original version didn't impress many players, and it would take them a long time to make a significant profit from the game.
Therefore, if you are a blackjack fan and want to add some action to the game, you cannot ignore this exciting blackjack variation. Even though your odds of winning are relatively low, with only a small bet amount ($1) you have a chance to win impressive payouts, up to 5000 to 1. Even if you're lucky enough, you can get up from the table and walk away with the entire pot, worth millions of dollars.
Conclusion
Progressive Blackjack does not have any difference in rules and bets compared to traditional blackjack. However, it does provide a side bet that gives players a chance to win huge prizes if they own a certain combination of cards in their hand. The progressive jackpot will increase over time as more players enter the game and place their progressive side bet. Therefore, if you are bored with traditional blackjack and are looking for a game with similar mechanics but with much more impressive potential prizes, progressive blackjack deserves to be your top choice.
Published: 25 August 2022 15:05