Galaxy Gaming Started Distribution Partnership With Spirit Gaming
Galaxy Gaming Started Distribution Partnership With Spirit Gaming
Last updated Wednesday, 29/06/2022 10:51 by Anatoly Abram
Table Of Content:

On June 28, the technology's independent developer and distributor, Galaxy Gaming, Inc. announced the successful agreement with Spirit Gaming - an independent casino game distribution company based in Germany.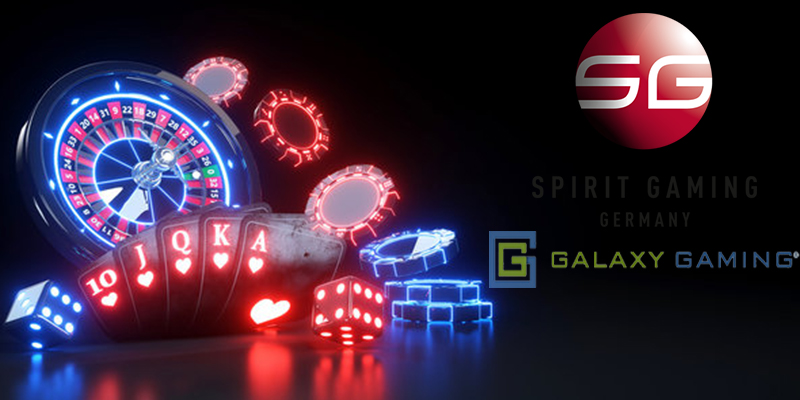 During the signing ceremony, conditions were agreed including Spirit Gaming Company will officially become the exclusive distribution partner of Galaxy Gaming in Germany, Austria, Luxembourg, and Belgium and a non-exclusive distribution partner. jurisdiction in Switzerland and Liechtenstein.
Galaxy Gaming President and CEO Todd Cravens said: "We continue to see great success with our progressive table game content and solutions across the UK. and want to scale. similar success for our customers in these new markets.
"We saw a great opportunity to combine the best table game content and solutions in our segment with Spirit Gaming's European market expertise."
Under the signed contract, Spirit Gaming will provide localized distribution and support for Galaxy Gaming's innovative new Triton™ Casino System, Jackpot Bonus System, and their entire portfolio of table game content including 21+3®, Perfect Pairs®, and Three Card Prime™.
All of these games can be enhanced with thrilling progressions powered by the Triton Casino System and the Jackpot Prize System from Galaxy Gaming, which has enjoyed great success across the UK, Europe, North America, and worldwide online
Frank Ziegler of Spirit Gaming said: "The entire Spirit Gaming team is very proud to be partnering with Galaxy Gaming. We are excited to expand Galaxy Gaming's reach in Europe and believe that players will love the thrilling and innovative games, especially the progressive JP system. "
Who is Galaxy Gaming?
Galaxy Gaming, Inc. Founded in 1997 in Las Vegas, Game Provider is known as a leading designer and manufacturer of proprietary and electronic table game products as well as systematic gaming platforms. bonus. The Galaxy Gaming product portfolio includes table games such as poker, blackjack, baccarat, and other card games.
Who is Spirit Gaming?
Spirit Gaming is founded in 2011 with an official headquarter based in Germany. The early vision of this gaming provider is to provide its products to German casino operations as well as in fast-growing international markets. Spirit Gaming is operated by the founder and CEO Frank Ziegler, who combines his know-how from different leading positions in the gaming industry with his long-standing experience in casino operations.
Besides Frank Ziegler, Torben Kreienbrock joined the team in 2012. He is another important contact person in terms of distribution. By teaming up and working to develop Spirit Gaming, they form a well-practiced distribution team having the know-how to realize new exciting projects.
The technical service offered by Spirit Gaming is managed by Philip Peterman who has more than 20 years of experience in the field.
Published: 29 June 2022 10:51