Gambling enthusiasts living in Ukraine can celebrate Ukrainian Gaming Week now, as from August 2020, the country has lifted its 11-year ban and allowed gambling to be legalized.
For many years, many regions have banned gambling and related recreational activities, and Ukraine is one such country. However, gambling enthusiasts living in Ukraine can celebrate now, as from August 2020, the country has lifted its 11-year ban and allowed gambling to be legalized.
On August 11, President of Ukraine Volodymyr Zelensky signed bill 2285-d, "About state regulation of activities related to organization and conduct of gambling." The new law takes effect the next day after its publication - on August 13. This long-awaited event will bring Ukraine back into the global gambling business, allowing depleted budgets to recover due to the quarantine crisis.
After implementing changes in gambling policy, Ukraine is determined to expand and develop this potential sector. One of the first signals is that Ukraine Game Week 2021 will be held from 24-25 February 2021. There is a lot of speculation surrounding the country's first gambling event, and one of those expectations is that it will help improve the low budget due to the impact of COVID-19.
The exhibition is expected to feature 100 companies and 3,000 attendees, with its area covering 5,000 square meters.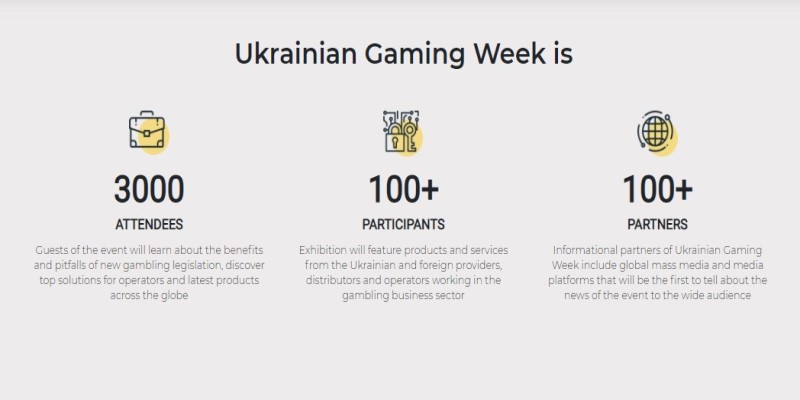 Exhibition UGW 2021
The event will include a two-day conference with international gambling experts, Ukrainian lawmakers, and representatives of specialized organizations. The exhibition will also include a presentation, where the speakers will present reports with functional case studies, showcase new products, and giveaways from the exhibitors and sponsors.
In addition, UGW will select the best companies in the industry on the first day of the event. The highlight of the event will be the UGW Awards ceremony, which will take place during the party.
Exhibitors will include software developers, gambling hardware manufacturers, networks and affiliate programs, banks, payment aggregators, gambling operators, bookmakers, marketing and SEO agents, consultants, law firms, and many others. E.g.,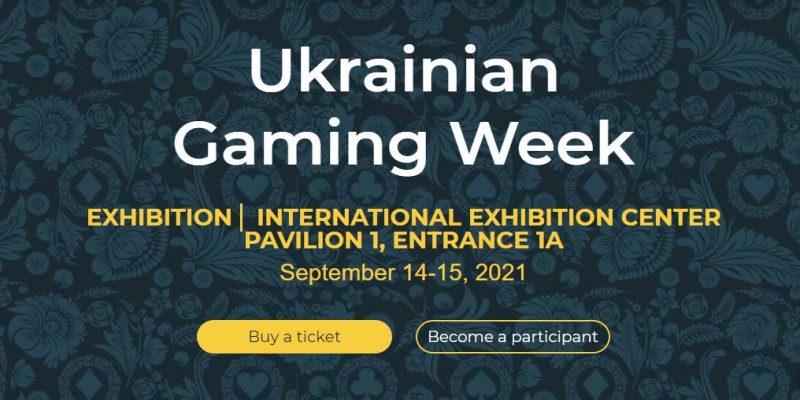 IGT - an American company that offers a wide range of fixed slot machines, lottery and betting terminals, video slots, mobile and social games, as well as software for online casinos, betting, and lotteries.
Alfastreet - a company that offers various models of automatic roulette, gambling terminals, video games, casino equipment, slot machines, and more.
Gamebridge - manufacturer and supplier of game equipment for poker clubs and casinos.
Winsystems - a provider of comprehensive solutions for the gambling business, its product portfolio includes casino management tools, electronic roulette, slot machines, solutions for the lottery business and innovative systems for the gambling industry.
Digital Chain will act as an exhibitor and badge sponsor. This full-cycle agency offers its clients a wide range of effective marketing solutions that enable various business goals to be achieved.
Alpha Affiliates will act as a bracelet sponsor for UGW 2021. This affiliate program operates in the gambling sector with offers from direct advertisers and focuses on overseas markets.
Event Forecast
With such a significant event taking place and many visitors expected to attend, various safety measures have been put in place to help limit the spread of the ongoing COVID-19 pandemic. This includes temperature checks, quarantine goods such as masks and disinfectants, and safety meals provided individually.