Does the best casino in Macau give you the chance to return home a full pocket or is it just a lie?
Does the best casino in Macau give you the chance to return home a full pocket or is it just a lie? More than 40 casinos in Monte Carlo of the Orient have received huge visits from national and foreign gamblers. Some bring home a big buck and call it a day, while some do not. So which casino is worthy of a try?
Casinos in Macau - New Crown Jewel of Gambling
Macau, or Macao, is the only region where you can find gambling legal in China. Gambling in Macau has been legal since the mid 19th century. Up to now, this business has been growing at an astounding pace. Receiving the entry of large foreign casinos, this special administrative region quickly outranked other formidable gambling venues. One of them is the Las Vegas Strip.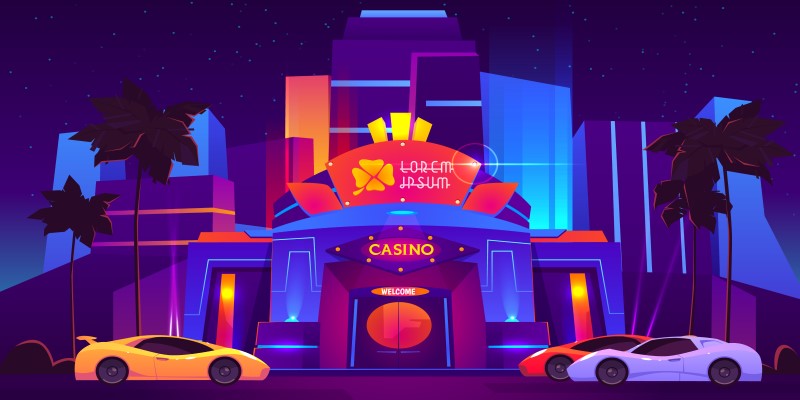 You know what? This may not be the most shocking thing about this fascinating island city. Besides grossing more gambling revenue than the entire state of Nevada, there's plenty of going for best casinos in Macau.
Harmonization of Chinese and Portuguese culture makes this sleepless city a great destination. Here, you can attend such specific cultural events as the Lunar Chinese New Year and the International Music Festival.
It is not the end of having fun gambling in Macau. Top brick-and-mortar casinos come with sizable gaming floor areas and cover the most exciting casino games. The casinos making our rank will shed light on the best casinos in Macau in 2021.
List of Outranked Casinos in Macau 2021
Let our article give you the best picture of the outranked casinos in Macau. Five gambling spots that you should give a shot include:
#1 The Venetian Macau Casino - The Largest Entertaining Venue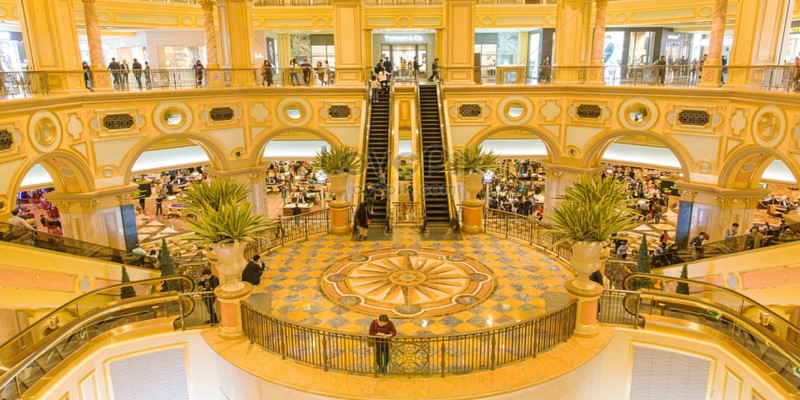 The Venetian Macau Casino is one of the most sought-after keywords in terms of the best casinos in Macau. As far as our beloved readers are concerned, we take an in-depth look at this gambling arena, not based solely on their search volume. This is the biggest gambling stop-over in Macau and in the world currently, with a total surface of 550,000 square feet.
The casino space does not make the whole picture of this five-star casino. What makes Venetian Macau one of the best casinos is the gigantic casino games. Trust us. You have more than 3,400 slot machines and 800 gaming tables to pull your deck at. Besides, an integrated resort with 3,000 suites, conventional and retail space can fill up the hunger for relaxing and entertaining.
If you are looking for a luxurious experience with Michelin restaurants, outdoor swimming pools, and golf courses, don't look further. Everything served for your needs is available in this amazing Macau casino.
#2 City of Dreams - Sleepless Spot for Entertainment
Well, what crosses your mind when hearing about City of Dreams? Are you going to get an experience that goes beyond your expectations?
In a nutshell, everything is possible in CoD Macau. Not only the second-largest establishment with 420,000 square feet, this gaming floor also consists of four busy separate towers. They are Grand Hyatt Macau, The Countdown Hotel, Morpheus, and Nuwa.
Standing next to the most competitive rival, The Venetian Macau, City of Dreams opens up an extraordinary experience for aspiring gamblers round-the-clock. There are more than 1,500 slot machines and 550 gaming tables for you to take a seat at. The most exciting thing is, you can expect to stand elbow to elbow with many high-rollers.
Michelin-starred restaurants, high-end shopping centers, house shows in town, and spa centers, such a suite of epic entertainment is awaited. Do you want James Bond experience? Then, sip your martini in CoD Macau.
#3 Wynn Palace Macau - Crossover for High-Rollers
Attractive curve design is the signal that informs you that you have reached Wynn Palace Macau. With an enormous investment of 4 billion dollars, we can be sure you will be treated like King and Queen during your stay at the best casino in Macau.
375 slot machines and 212 gaming tables are available around the clock. You will find tables with minimum pricey bets and an exclusive high-roller room in the city. This five-star gaming complex is definitely the crossover for high-rollers to splash their real cash.
However, the fun does not end here. Are you looking for a relaxing moment after your fascinating gaming session? The resort with more than 600 rooms and excellent quality is worth seeing at.
#4 Sands Macau Casino - Chilling Space for Every Gambler
Despite being smaller than other competitors, Sands Macau Casino is still looked at as one of the biggest casinos in Macau. This spacious gaming area offers high-end entertainment that every gambler can immerse himself in.
Live bands and free drinks. Less glitz, more gambling. 405 slots and 270 gaming tables with various betting ranges allow you to place bets without going broke.
With a convenient location that is close to the ferry pied, this gaming floor is a great crossover for gambling enthusiasts from Macau and Hongkong. On the day trip, you can get the most out of the casino's facilities with ease. However, on Sunday and Saturday night, it will be a preferred destination with a swamp of businessmen from Hongkong.
#5 Grand Lisboa - Macau Original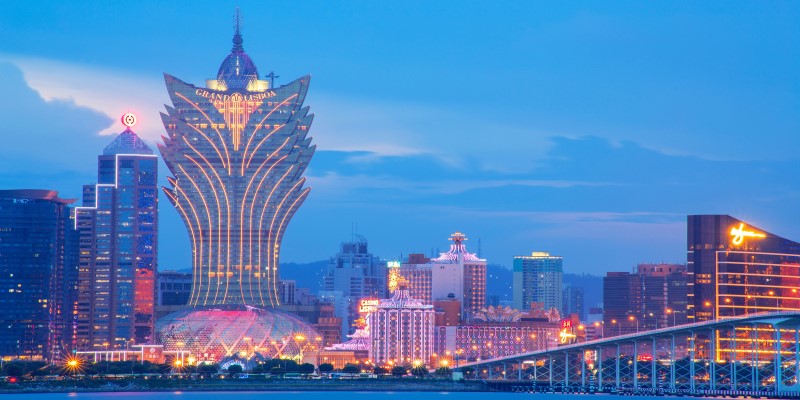 With the unique architecture of a golden lotus, Grand Lisboa retains an authentic lure from this island city. This casino is much more down-to-earth than any other casino establishment mentioned. With such a lengthy operation since the 70s, this 290,000 square-foot gambling house has become an icon of the best casinos in Macau.
Players coming to the casino will find lots of slot machines and gaming tables. We are happy to find out that this lotus tower holds the largest ongoing poker tournament in Asia. In addition, you will always be in for a nice treat with unparalleled casino services, including Michelin-star restaurants, outdoor swimming pools, and luxury spa centers.
For those who prefer the classic Macau experience, Grand Lisboa is the place that should be!
The Last Thought
At the best casinos in Macau, you will always have something to bring home. Winning real money is ordinary. We reckon that people head towards these destinations for further purposes: enjoy their lives and the best services available.
No matter what you approach these casinos for, we always wish you the ultimate gambling in this Monte Carlo of the East.