Florida has always been an attractive destination with countless casinos on offer. Our 5 best casinos in Florida below will help you choose your preference
Welcome to the Sunshine State, where countless wonderful things await your arrival. There's so much to drop by here, from the beautiful beaches to one-of-a-kind world-class parks. Of course, casinos are also one of the highlights that should not be missed. If you are here for the chips and coins, why not check out our five best casinos for gambling in Florida?
Seminole Hard Rock Hollywood Casino
Top of our list is none other than the Seminole Hard Rock Hollywood Casino. After a long day of touring the land of movie superstars, there is nothing better than staying at one of Hollywood's most prestigious casino hotels. You can comfortably relax in the well-appointed rooms while enjoying the hotel's luxurious and unique spa services. In addition, the bar areas and the restaurant are designed in line with the Seminole Hard Rock Casino brand, bringing the elegant attribute of a world-class resort but still vibing up the true rock 'n' roll essence.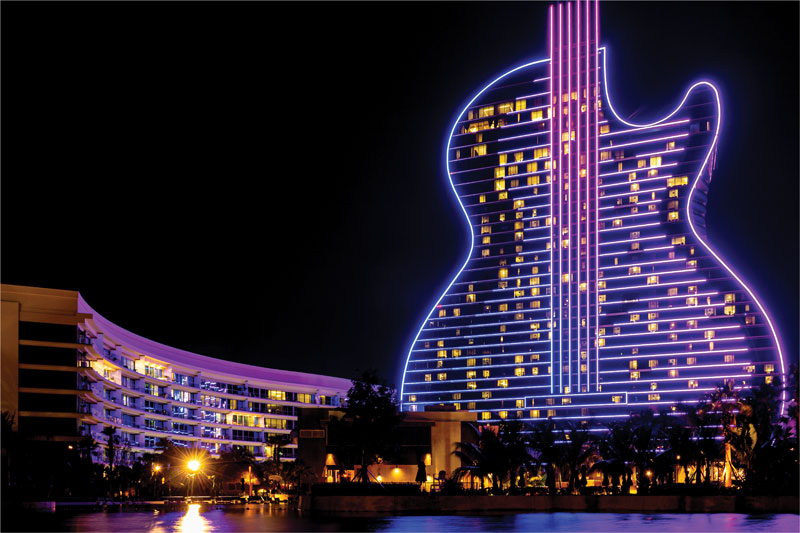 The casino at Hard Rock is also impressive. The gaming area has approximately 50 game tables, with various genres such as Roulette, Baccarat, Craps, or Texas Hold'em Poker. The slot catalog is also very respectable, with more than 100 of the most modern gaming machines scattered throughout the entire area. Whatever your needs are, Seminole Hard Rock Hollywood Casino has it all.
The Casino @ Dania Beach
Jai Alai (pronounced "Hi Lie") is one of America's most popular extreme sports in the '80s. However, with the growth of gambling and its direct influence on Jai Alai, the game gradually lost its position and almost disappeared from the minds of Americans. Today, there are only three casinos in the US that hold Jai Alai competition and betting, and all of them are located in Florida. The most famous of them is probably The Casino @ Dania Beach.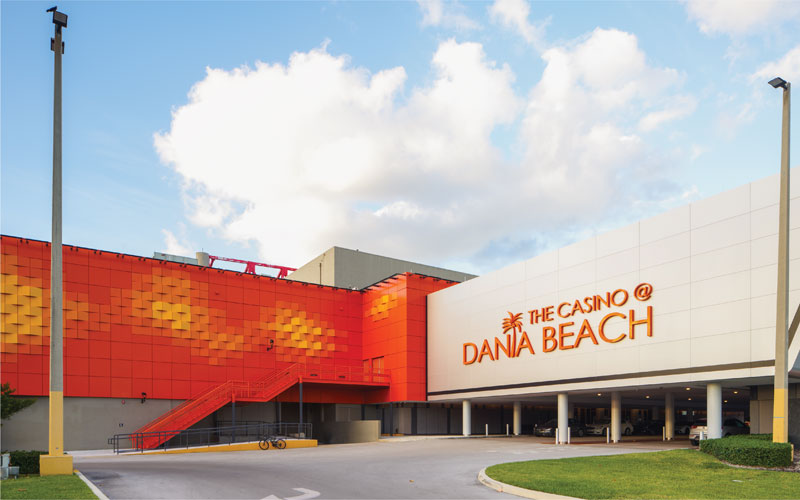 This casino hosts Jai Alai matches every day of the week and allows bets on this forgotten sport. If possible, visit Dania Beach on the weekends as this is the busiest time, with lots of matches taking place throughout the day. Also, visitors can wager on other forms of gambling, such as harness racing or thoroughbreds.
If you are a fan of traditional gambling, Dania Beach will be happy to accommodate your needs. This casino has more than 900 slot machines to choose from, from emerging names on the market to classics like Starburst or Book of Dead. Other popular table games like blackjack, craps, or roulette are all available here, especially poker with more than 20 poker tables.
Pay The Casino @ Dania Beach a visit, and you won't be disappointed.
Big Easy Casino
Big Easy Casino is one of the oldest casinos in Florida. Its predecessor was Mardi Gras Casino; however, this casino was damaged by a hurricane in 2017. After being remodeled and changed hands, the casino became the version it is today.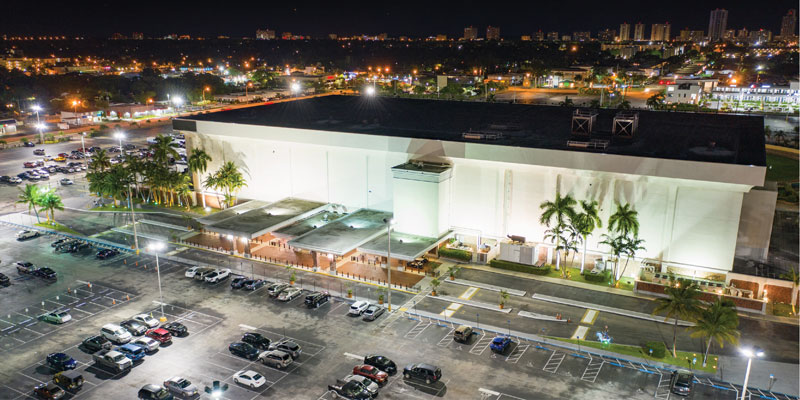 The number of slot machines at Big Easy is immense, with over 1300 different options that can suit all tastes. The casino also arranges many outdoor slot machines to serve the smoking needs of gamblers. The only downside is that there are no table games here other than poker, with over 30 tables spread throughout the casino. However, Big Easy claims to have more poker games than any other casino in Florida, especially video poker. Thus, if you are a poker fan, you can be assured of their quantity and quality.
Magic City Casino
Number 4 on our list is Magic City Casino, one of the most advanced casinos available today. Originally a Greyhound racing complex, this place has been transformed into a casino since 2018 and is one of the few places that still host Jai Alai. While not quite as prominent as its neighbor Dania Beach, the Jai Alai here is still well worth watching, with matches taking place from Wednesday to Sunday. So, drop by this casino if you are looking for a place to watch Jai Alai.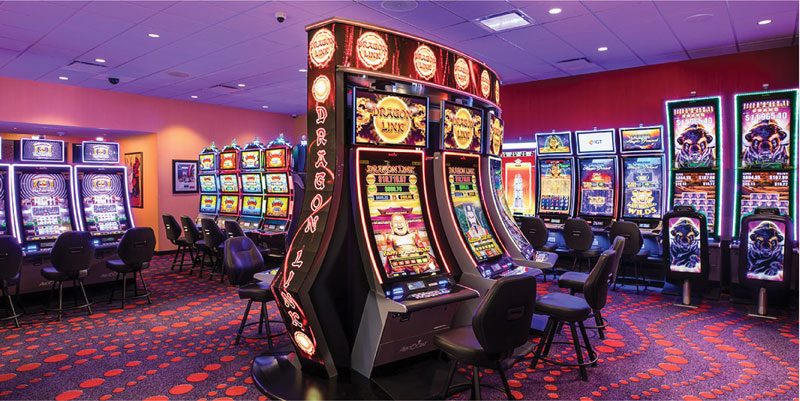 Besides the Jai Alai tournaments, Magic City Casino also offers traditional casino games such as slot games or table games. Here, the table games are all virtualized, meaning you will be playing with a virtual dealer or spinning virtual roulette wheels - a big plus in reliability and security. Isn't it great?
Magic City also prides itself on having promotional activities for poker players. There are 18 poker tables available almost all night, seven days a week. Big tournaments take place every week, with enough prize money to surprise many gamblers. If you are a poker fan, this is the place.
Victory Casino Cruises
This list wouldn't be the best casinos in Florida without Victory Casino Cruises. Have you ever thought about gambling in the middle of the ocean? It has already become a reality, and that place is Victory Casino Cruises.
There are many laws related to gambling on land-based casinos in Florida, but there is almost no regulation on gambling on the high seas. Victory Casino found the loophole and has been exploiting it for a decade now. By taking the ship to Cape Canaveral, all betting and gambling here are legal.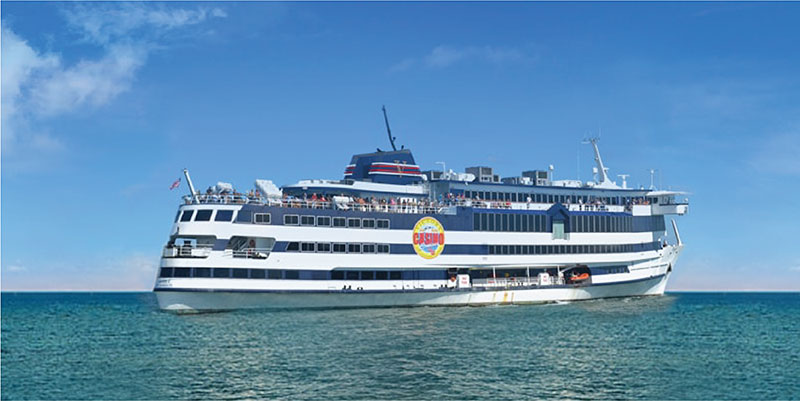 The ship will dock twice a day throughout the week, with each trip lasts about 6 hours depending on the weather. All four decks are used for gambling, with 700 slot machines at players' disposal. Table games are also quite diverse, with nearly 30 tables for roulette, poker, blackjack, or craps.
Victory Casino Cruises also offers players popular sports betting options. Bettors can try everything from football, soccer, golf to specialty sports like MMA, boxing, or hockey.
If you are craving new experiences, Victory Casino Cruises will surely quench your thirst.
Conclusion
A unique feature of the best Florida casinos is that you can comfortably enjoy gambling in the cool breeze and sunshine. Wherever you are from, Florida is ready to welcome you with its first-class casino franchises. So pack your bags, visit the best casinos for gambling in Florida, enjoy to your heart's content, and tell us about it. Good luck!