What Are the Gas Station Slot Machines?
What Are the Gas Station Slot Machines?
Last updated Wednesday, 03/08/2022 17:03 by Yendrembaam Heroojit
Table Of Content:

Previously, the only venues to play slot machines were land-based casinos. Today, there are more ways to enjoy slots than ever before. Slot machines have lately appeared in various areas of gas stations and convenience stores. These slots enable you to gamble while you're on your way to acquiring gas or refreshments.
Of course, gas station slot machines are still in their infancy. If you just play casino slots, you might not be used to them. However, some gamblers are skeptical about gas station slots. They are suspicious of gambling in convenience stores and are concerned that the slot machines at petrol stations are manipulated.
Today's article will offer an in-depth overview of this type of slot, how these games function, whether they are rigged, and whether they are ultimately worthwhile to attempt. Read on to find out.
What Are the Gas Station Slot Machines
Theoretically, convenience store slots operate similarly to casino slot machines. They, like ordinary slots, have spinning reels and bonus rounds. So, if you've ever played a casino slot machine, you'll have no problem getting started with these games.
You simply input your money and press the spin button about the gaming mechanic. After you press the spin button, the reels will begin to spin. The aim is to match symbols in paylines to earn rewards.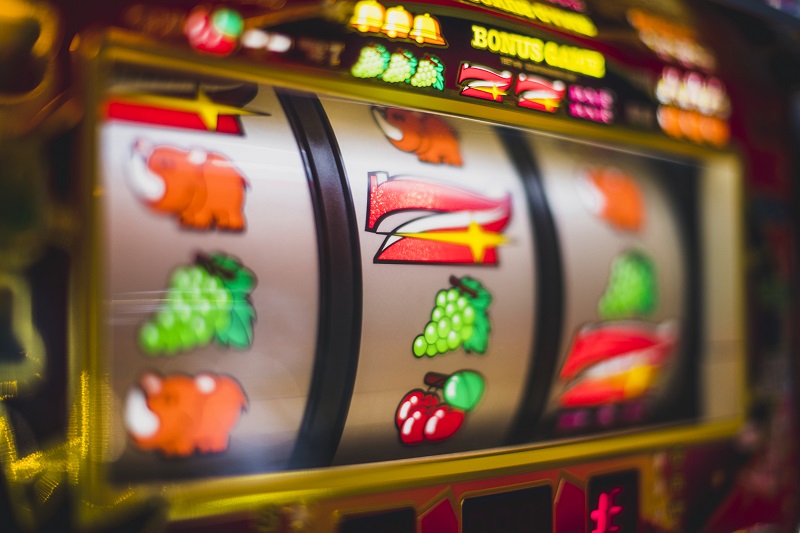 So far, gas station slots appear identical to those found in casinos. The primary difference is that gas station slot machines involve more of the players' skill elements. While playing at gas station slot machines, you must employ some expertise. The skill-based element varies depending on the machine.
Some slot games just need you to choose a successful payline to gain a win. Others, such as memory games, provide in-depth incentives.
In many jurisdictions, slot machines must contain the skill factor to avoid being considered pure gambling. In this way, they might exist in legal limbo.
Why at Gas Stations and Truck Stops?
Gas stations, truck stops, or convenience stores may sound like they have nothing to do with the gambling world. Then why do the operators of these locations choose slot games to increase profits from customers? We've worked out a persuasive argument below.
Service stations are often sites where people stop for a short period. This implies that stations must make the most money from their clients in the quickest amount of time. So, in addition to providing gasoline, food, and beverages, it makes sense for them to give brief bursts of entertainment with simple 'games' for quick enjoyment.
Customers spin the reels and spend money on them while waiting for companions to use the restroom or to recharge their batteries before hitting the road. It's an efficient approach for roadside services to generate revenue in a short time.
It's easy to become bored at a gas station, but by inserting slots, these 'pit stops' may keep people there for a bit longer. And, much like at a casino, you spend more money on snacks and beverages while playing. You may also spend your earnings there.
For that reason, it's convincing that more and more gas stations, truck stops, and convenience stores are offering slot games to commuters. They both help customers get short-term entertainment while helping those venues legally increase revenue.
Casino Slots and Gas Station Slot Machines: What Are the Differences?
Convenience store slot machines resemble casino slots but also have significant distinctions. Here's a closer look at what makes gas station slots special.
Found at Convenience Stores
You don't have to go to a casino to play real money slot machines. Slot machines are now available in several states' gas stations.
Convenience stores and gas stations are becoming more accessible than before. Every 2,000 people in the typical state have access to a convenience shop. This suggests you're probably within 1-3 miles of a petrol station.
So, if you live in a state where convenience stores feature slot machines, you'll have easy access to these games. You may even be able to stroll to them. That features an excellent convenience for you to experience slot games if you live far from the nearest casino.
Legal Grey Area
The legality of convenience store slots varies according to each state's jurisdiction. Some US states, such as Utah, outright prohibit all kinds of gambling, regardless of whether the slots require skill or not.
Other states have flaws that allow skill games to flourish. These jurisdictions often have gas station slot machines.
Of course, unlike casinos, most convenience stores do not require a gaming license to operate. They license or buy games that allow them to provide gambling by exploiting legal loopholes. The reason, very simply, is to save on game delivery costs.
Little Info Available on the Games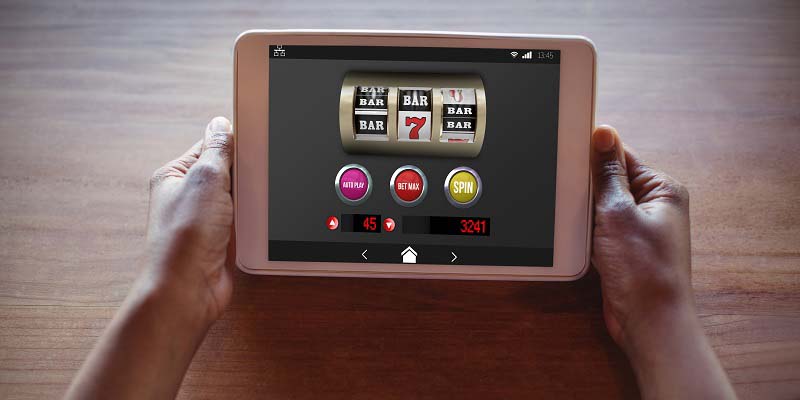 In gas stations, you won't find well-known slot machines like Starburst (Netent), Immortal Romance (Microgaming), Book of Ra (Novomatic), or branded games like Game of Thrones. Instead, there are several generic titles in convenience stores.
These games are not well-known in the gaming community. Having stated that, you won't have much information about these gaming machines.
You're unlikely to find a payment percentage for them. In fact, very few casino slots include the return to player (RTP) information on their help displays.
No Established VIP Programs
Many convenience shops provide loyalty programs with discounts on petrol and other merchandise. Every purchase you make at these locations might earn you points.
However, there is no specified VIP program for gas station slots. You may earn points by playing the slot machines, but you will not receive standard casino incentives such as complimentary beverages, food, or limousine trips.
In comparison, land-based casinos have complex loyalty schemes. These VIP options include everything from three-course dinners to hotel accommodations.
No Bonuses Offered
Of course, casino bonuses will not be found if you play slot games at gas stations. These promotions, such as deposit bonuses or cashbacks, are only exclusive to players who gamble on online platforms.
Operators of online casinos offer such promotions to make their name known to customers and make their casino brand more noticeable. As for gas station slots, none of the casinos directly offer the games. Instead, they operate only on behalf of the managers of these locations. Therefore, you will hardly find anything related to bonuses when playing slot games at these locations.
Where in Us States Allow Slot Machines at Gas Stations?
Only two states in the United States, Hawaii, and Utah, prohibit all types of gambling. Among the rest, 15 of the remaining 48 states have petrol stations with slot machines.
These include Illinois, Virginia, and New York, which have the most station slots (1,894, 1,685, and 1,011, respectively). There are plenty of slots in the country's center and east.
Other states with gas station slots include, predictably, gambling hotspot Nevada, which has 632 official machines at the time of this writing, Georgia, Arizona, South Dakota, and even Texas.
On the other side of the spectrum, Missouri, Illinois' neighbor, is lagging, with only three such destinations so far.
What Are the Risks of Playing Gas Station Slots?
Those skeptical of slot machines at convenience stores do so for various reasons. The most prevalent reasons why these games don't have the best reputations are listed below.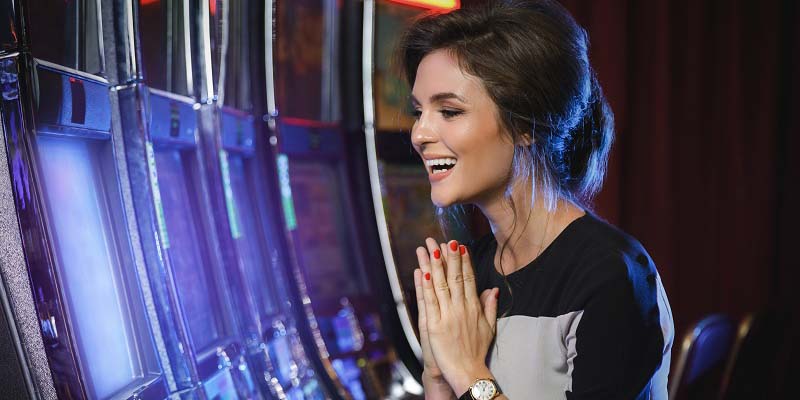 No Responsible Gambling Methods Offered
While most truckers traveling through will play service station slot machines to pass the time and have fun, some individuals have gambling addictions.
So gas station slots are contentious because they provide another distraction or temptation in an unexpected area, away from the bright lights of casinos and gaming arcades where gamers with issues would expect to find and avoid slot machines.
However, some countries, like the UK, have recently implemented stake limits to address these and other slot-related difficulties.
So, as always, we advise you to play responsibly, safely, and for enjoyment. And keep gambling awareness in mind the next time you go on a road trip and stop for some slot activity.
They Don't Operate Under State Regulations
Gas station slots are considered skill games, which lie within the gray area of legislation in the US. The makers of skill games are not licensed in their respective states. Instead, they make use of flaws in skill-based games.
Skill games are not considered gambling in certain states. As a result, they do not require machine creators to have a gaming license. Instead, slot machine operators are classified as amusement firms and must pay ordinary company taxes.
While these firms may barely operate within the law, they may not often inspire trust among players. Many gamblers choose games from licensed and utterly regulated slot software companies.
They Don't Offer RTP Figures
Return To Player (RTP) is a valuable number demonstrating how much a particular game pays in the long term. Simply, playing games with high payout percentages will likely result in you winning more money.
Unfortunately, the ordinary gas station slot machine does not display the RTP. This means you are playing without knowing the house edge. You will see your bankroll drop quickly if you play a gas station slot with a low RTP in the long run.
Of course, land-based casino slots do not provide this figure. But, given the context of your play in the fully-licensed venue, commercial casinos are more trusted by the typical gambler.
In fact, the only places that provide exact RTP numbers in games are online casinos.
Conclusion
Casinos have always been the most popular places to gamble. They'll probably continue to be popular among gamblers for the foreseeable future. However, gas station slot machines are acceptable substitutes for land-based casino slots. They don't need as much travel but yet offer exciting games.
You could even welcome the chance to try out a new sort of slot machine. Convenience store games need a level of skill that is uncommon in casino slot machines.
Of course, not all states permit slot machines in petrol stations. They prefer to retain slots in online and land-based casinos where they belong. However, if your state allows skill games, you might give them a try.
Gas station slots may appear untrustworthy. They are unavailable at casinos, do not follow state rules, and do not provide RTP figures. This is not to argue that skill game creators are out to cheat you off. They will gain in the long term if they give reasonable payment rates.
Published: 03 August 2022 17:03