What Is a Fish Table Game? How to Play and Notes When Playing Fish Table Game
What Is a Fish Table Game? How to Play and Notes When Playing Fish Table Game
Last updated Monday, 25/07/2022 16:57 by Yendrembaam Heroojit
Table Of Content:

The fish table is a rare skill-based in today's land-based casinos. The original idea of this game is to help players improve their chances of winning at the casino by honing their skills instead of waiting for a lot of luck like most casino games such as blackjack, roulette, baccarat, craps, and so on.
Thus, the younger demographic is the top goal game makers aim for when creating fish table games. The game comes with arcade-style shootings with a skill-based aspect that cater to a younger generation of gamblers who prefer a higher level of engagement.
The experience is enjoyable, can be pretty lucrative, and is growing in popularity by the day. The maritime-themed activities are meant to attract your attention and allow you to blast anything apart or harpoon it underwater while collecting a large bounty.
Today's article will analyze these games and how you may play them online at your leisure. Let's get started now.
What Are Fish Table Games? Is It an Esports Game?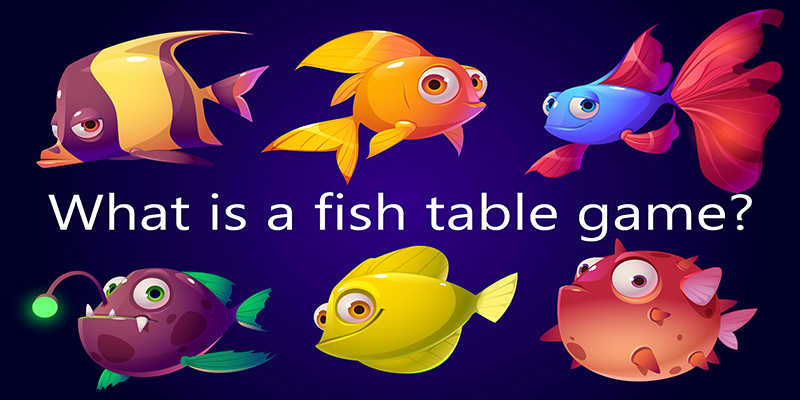 A fish table is essentially a traditional arcade-style shooter. It has a screen installed on a large touch screen table where numerous players may shoot fish swimming around it simultaneously. Each fish has a wager multiplier, and you are paid for each successful capture or shot.
The greater the prize, the rarer and more complex a fish is to catch. You can switch between weapon kinds and aim and fire with a joystick and a two-button combination. Throughout the game, you earn points that you may later redeem for real money.
Producers have included monster crabs and sea dragons to spice things up even further for an extra dose of gaming variety. Killing these sea monsters generally provides the most points.
Playing these games means fighting against the other players because you all win from the same fish tank or prize pool. That implies that someone else can catch all of the big fish while you are left hunting after minor prizes. So, depending on your bankroll, you must approach your games sensibly and figure out steps that work for you.
Even if talent is not essential, it impacts the game's results. As a cónequence, fish games are the closest thing to a skill-based or multiplayer game that can be found in the gambling sector. They are the only game alternatives where many players sit at the same table vying for the same rewards and where someone may win big right in front of you. Therefore, this arcade game can be considered an Esports game in land-based and online casinos.
The Brief History of Fish Table Game
Fishing Derby (1980) for the Atari 2600 by David Crane is an early example of the genre. It was the first time that the fish arcade table game genre was released to the public.
"Fish games" is also an arcade redemption game involving shooting fish. These games initially debuted in China in about 2005. These games were popular in the United States in the mid-2010s, first in the Pacific rim and then spreading throughout the country.
Due to gambling difficulties and associations with organized crime, the legal status of these games has been contested in several nations and jurisdictions. The reason is simple: They are marketed as skill-based games, and not all jurisdictions have regulations making such gambling lawful on casino floors. Therefore, this game is not as popular as it used to be, but it still exists more on online gambling sites.
Can We Play the Game Offline and How
With that said, this game is now scarce in land-based casinos because of the strict legal regulations regarding the offering of skill-based games at these establishments. If you're looking to play this game offline, it's best to go to the arcades dedicated to your area.
Some more information you might be interested to know: Guangzhou Intelligent Game Software from China is undoubtedly the largest maker of these shooter gaming options. This is especially true in sweepstakes parlors in the United States, where titles from South Carolina's Fish Game Kings reign supreme. Guangzhou Intelligent Game Software has over a thousand contributions to this genre, and its greatest and most popular releases, according to players, are Crab King 2, Fire Kirin, and Magical Ocean. While Jackpot Fire Kirin, Crab Avengers, and Master of the Deep are Fish Game Kings' staples.
However, none of the aforementioned games are likely to be seen in casinos in Las Vegas or Atlantic City. Their multiplayer gameplay, graphic design, and reward procedures do not match the expectations of casual players or parts of the restrictions in casino-heavy states. As a result, it is significantly more frequent to come across machines that apply the core notions established by fish tables but differ slightly in how they are played. They may use fishing rods as controls and concepts pioneered by slots. Las Vegas Sands, Palms Casino, and Cosmopolitan are among the casinos that have a history of selling these games.
Today, fish table games are popular in regions like North and South Carolina, and they're starting to make their way to cities like New York. These sites will allow you to experience some cutting-edge fish games, as well as their full range of features and winning possibilities. The games are tamper-resistant and will give you fair gaming throughout.
Can We Play Fish Table Games Online?
If you want to play fish table games at online casinos, look under the specialized games section. They should be there, along with keno and lottery drawings. Below are the top picks if you want to try this game online.
RealTime Gaming, a pioneer in the interactive gaming industry, is likely to have the most established online fish table game ever, Fish Catch. It was released in 2018 and has gradually become the go-to title for gambling shooter lovers. This is because it is a low to medium volatility product with multiple bonus rounds that liven up its fish shooting action, where players may earn a payoff of 10,000x their stake.
Fishermen Gold from Simple Play, Fishing God from SpadeGaming, Fu Fish Jackpot from Skywind, and Spicy Fishing from PlayStar are some more popular online shooters that include fish and other strange animals from the ocean's depths. Those who are familiar with slots should be able to pick up these fan-favorite alternatives in minutes since their paytables are identical to those seen in most reel-spinning options.
Aside from marine species, Malta-based supplier Betsoft offers a shooter brand called Max Quest that masquerades as a fish table game series. It also has the same gameplay as the goods stated before in this category, but it includes mummies and other animals for target practice.
Playtech, the interactive gaming behemoth, has also opted to enter this field in 2021 with the release of Space Hunter - Shoot for Chas. It's an Asteroid-style game with fish table features in which taking down large space spacecraft may award players a 10,000x bet win.
How to Start Playing Online?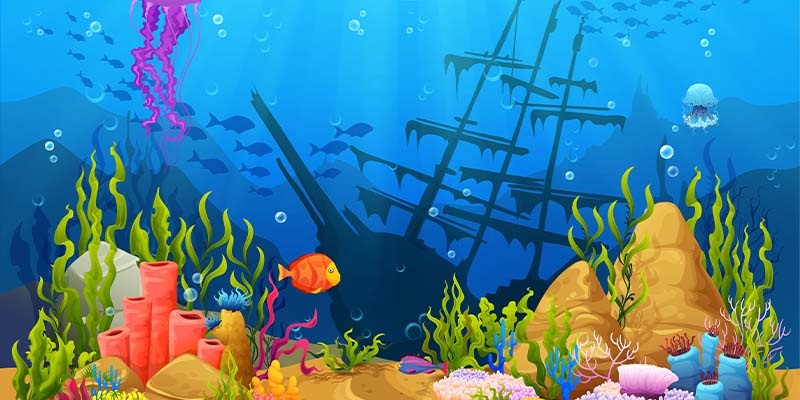 Everything from locating the games to the actual setup is pretty simple and intuitive regarding real money gaming. If you want to start making real profits from this game over the internet, pay attention to the following basic steps:
Choose a Casino
To begin, select a casino that offers fish table games online for real money. There are many choices available in the vast internet world, and you need to choose an operator that is transparent and suitable for your needs.
Our smart filters can help. Just search for the keyword "fish table," and our website will automatically recommend the online casinos with the best reputation and offering this type of arcade game.
Place Your Bet
You will be invited to select a bet size depending on one of the fish. You will have no problem figuring things out because the user interface is self-explanatory. You will be requested to select your preferred fish and wager size before proceeding to the real money game.
What Should You Be Aware of When Playing Fish Table Games?
While fish table gambling games still rely on a certain amount of luck, there are strategies to improve your chances of winning. You may do various things to increase your wins while playing fish table games online. Here are a few bits of advice to consider if you're hoping for a huge catch.
Don't Go Overboard Until Absolutely Necessary
There's no use in wasting ammo and effort trying to shoot the larger ones unless they're within shooting distance. You're fine gunning down minnows as you wait for an opening.
Play With More Advanced Firearms
Guns in fish games for real money in the United States are especially essential since they provide you a distinct advantage. Some prefer to pray and spray, while others want to hit with precision. In any case, you'll find yourself switching between weapons to maximize your outcomes.
Hone Your Skills
Fish table gambling games may get quite hot, so you may forget that aiming your rifle and pulling the trigger requires genuine expertise. Try not to get too far ahead and concentrate on improving your ability and targeting.
Some Fish Simply Pay More
As previously said, bigger fish typically indicate higher prizes, although this is not always the case. Each game will have its own paytable, and while certain animals may appear to be less noticeable, they offer considerably greater chances and payouts. You're looking for them.
Conclusion
The fish table is an exciting game where the house edge is reduced to the maximum, and victory will depend heavily on your skill. If you want to get started with this game genre, make sure you have not missed the tips we shared with you in this article. Also, choose a transparent online casino to play with and keep your bankroll safe.
Published: 25 July 2022 16:57