Basic Rules And Tips To Win in Atlantic City Blackjack
Basic Rules And Tips To Win in Atlantic City Blackjack
Last updated Tuesday, 01/12/2020 10:43 by Yendrembaam Heroojit
Table Of Content:

Blackjack is one of the most played casino games, so many variations have been developed over the years to provide players with fresh and exciting ways to play. Some variations allow gamblers to enjoy by placing an extra wager, while others give them the chance to make moves and decisions are limited in the classic version. With variety, free blackjack games are always attractive and interesting. Not surprisingly, over the years, Blackjack remains one of the most sought-after card games. However, before players try out one of the variations, they should always consider the casino's specifications and rules.
I would like to introduce a variation that you should not ignore is Atlantic City Blackjack. This is a variant that gained widespread popularity thanks to the low house edge and gives players a moderate chance of winning, as long as the basic strategy is applied correctly.
Atlantic City Blackjack is a promising and engaging version, making it extremely appealing to global multiplayer. It's not difficult to enjoy this variation game as most land-based and online casinos offer it.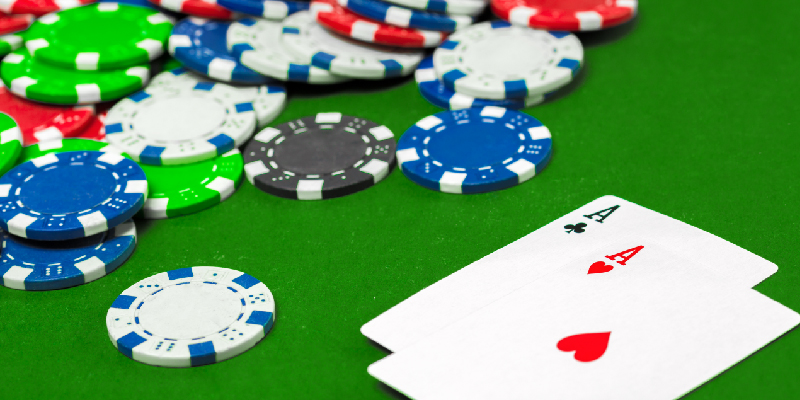 Rules, Gameplay, and Payouts
As the name implies, the birthplace of this variant is Atlantic City, New Jersey. For much of the 20th century, legal gambling in the United States was confined to Nevada territory, with Las Vegas being Silver State's largest gambling center.
Atlantic City Blackjack is no different from other variants in that it uses the same rules and principles as the classic version. The goal is to score 21 without surpassing it and compete with the dealer. The cards are of the same value, and card A remains the most robust card. While there are not many significant differences, this version has the specifications and refinement. That is why players should take some time to review them.
The rules require the dealer to stand on soft 17 and peek at Blackjack when there is a hole card. The glance is applied on both the 10-value card and A-card. If the dealer blacks, they will immediately reveal the value of the hole card. The player will lose all wagers unless there is a realistic possibility to push with the dealer's blackjack.
Late surrender is a move that can be made after the dealer has checked the blackjack. In the event of a late surrender option, the gamblers will lose half of the bet amount and are eliminated from the current round of games. However, late surrender cannot be done very often. Players should only choose to surrender late if there is a perfect betting strategy, as it can be seen as a method of reducing the house edge. You should take advantage of the late surrender when you hold a hand with 15 or 16 total, and the dealer has 9, 10, or 11.
Players are allowed to double any two cards and are allowed to split up to 3 times. However, the following does not apply to A. They can be split once, and the player receives only one card for splitting Aces.
Another difference between Atlantic City Blackjack and other variants is that it allows splitting two cards of value 10. As for payout, most variations pay 3:2 but depending on the casino or which, the payout could be 6:5.
It is important to note that if the card is dealt ten and you have an Ace divided in two, the hand's value will be 21, but it will not be considered a blackjack.
Whenever you are dealt a pair of A cards in the Atlantic City Blackjack game, the most reasonable thing you can do is split them. It can be doubled immediately after the first two cards are dealt. Duplicate options available, no matter what type of card players have.
Atlantic City Blackjack pays 3:2, while Insurance bets pay 2:1. As for house edge, it's estimated to be less than 0.4%.
Usually, gamblers will feel dissatisfied when they are dealt a pair of 2s or 3s, but that doesn't mean the dealer will beat them. In this case, players should see what the dealer holds. If the dealer has a pair value of either 2, 3, 4, 5, 6, or 7, splitting your pair will be a good move. In case the dealer shows another card, hit your hand.
Playing without Splashing Money
Before splashing any money, you should practice and play Atlantic City Blackjack for free. The trial version will help players learn the insights of different games through trial and error. At the same time, the importance of losing and winning in the free version can't be underestimated because it will help you avoid making mistakes when playing with the real money version.
To play for free, you'll find Atlantic City Blackjack in both mobile apps and casino websites that have been optimized for use on mobile phones such as iOS phones and Android ones. Once you are familiar with the rules, you can play for real money, but if you need to spend some time getting used to the mobile interface or are still not familiar with the better details, the free version should always be the first choice.
If You Are Ready
After spending enough time in the free version, and you've got a little insight into this exciting variant, you will be eager to play with your hard-earned money. After finding reputable and favorite casinos by referring to our best online casinos, don't forget to use the generous welcome bonus offered to test your skills once again. Some reputable casinos that have Atlantic City Blackjack that you can play for real money include Betway Casino, Luxury Casino, 888Casino, Rizk Casino, PlayOJO Casino, etc.
Tips to Avoid Losses
While we always encourage you to develop a strategy, you really won't need to over-change your standard strategy. Just keep in mind the following tips:
The dealer has to stand on all 17s
While any gambler always wants to get their hand as close to 21 as possible, you should keep in mind that the dealer has to stop when they hit 17. This can affect your hand handling value 17 or 18.
Be careful when separating the Aces
You will only receive one additional card for every two new hands when you deal with an Ace. That doesn't mean splitting an Ace is a wrong move. It can just be a bit risky if a player isn't lucky enough to draw two low cards.
Insurance
There is no variant where insurance mathematically represents a good bet, and Atlantic City Blackjack is no exception. You'd better be more familiar with Surrender.
Don't use surrender too much
Some players are too focused on adding the Atlantic City Blackjack's late surrender rule, and, as a result, they give up. If you want to have a closer look at Surrender option, you can read surrender blackjack strategy.
Published: 01 December 2020 10:43