What Is Lucky Lucky Blackjack? Definitions & Strategies
What Is Lucky Lucky Blackjack? Definitions & Strategies
Last updated Thursday, 11/08/2022 11:53 by Yendrembaam Heroojit
Table Of Content:

Blackjack has been a casino fixture for as long as gamblers have gathered around the card table. For many years, players were satisfied with competing against the house for even basic money and 3 to 2 (or 6 to 5 presently) rewards as part of the fundamental game. However, the introduction of competitive table games led blackjack operators to diversify their offerings to keep recreational customers engaged.
Casinos discovered a simple remedy that provided the best of both scenarios by introducing a specifically tailored optional wager into the mix. Purists who like to play blackjack the way it was intended are welcome to do so. On the other hand, Blackjack side bets have been a godsend for the rest of us - gamblers who love the occasional lark on a long-shot game of chance with generous payout odds.
It's time to tackle the first blackjack side bet, "Lucky Lucky," in the second episode of my ongoing series on blackjack side bets. If you've played blackjack before, the rules of this game will be second nature to you. However, if you're new to this casino classic, today's article walks you through how to play Lucky Lucky Blackjack, including the special rules employed in this form of the game - one that employs a combination of player-friendly and house-friendly regulations.
What Is Lucky Lucky Blackjack?
The payoff for the Lucky Lucky blackjack side bet is determined by the player's two cards and the dealer's up-card. Following the player's Lucky Lucky wager, the values of the player's two cards and the dealer's up card are added. Hands totaling 19, 20, or 21 wins, with extras for suited hands and hands 6-7-8 and 7-7-7. All other hands are defeated. In this variation, an ace counts as either 1 or 11.
In other words, players hope to build qualifying hands by combining their two beginning cards with the dealer's hole card after putting a supplementary wager on the Lucky Lucky side betting space. The goal of Lucky Lucky side betting is to get a total of 21 - exactly as in regular blackjack.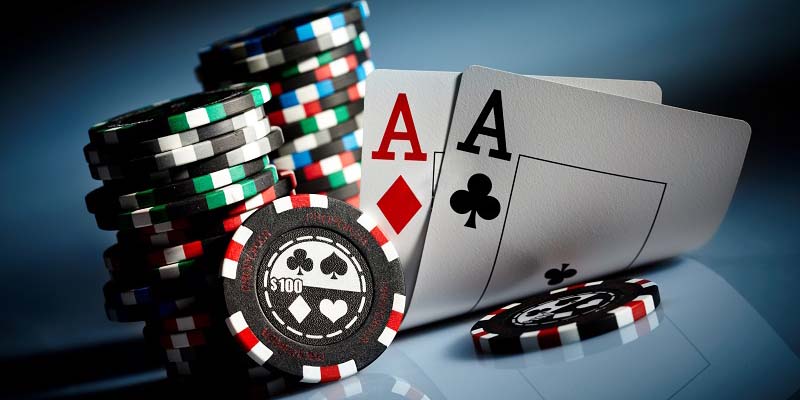 When you do, the Lucky Lucky pay table provides payments ranging from 200 to 1 to double your money.
Lucky Lucky blackjack can be played with various decks, although the cards are usually dealt from a six-deck shoe. After you've placed your usual blackjack stake, you can place some coins in the Lucky Lucky side bet circle. Casinos set limitations for this bet, ranging from $1 to $25.
It is crucial to note that, as is customary with side bets, it has no effect on your conventional blackjack bet. Hence, your blackjack bet might win while your side bet loses, or vice versa.
While you must make a conventional wager to retain your seat at the blackjack table, the Lucky Lucky bet is optional, so you may use it occasionally or not at all. Check the worth of your cards and the value of the up card on the dealer's side before making this side bet. You win if your first two cards total 19, 20, or 21. Otherwise, you lose unless your first two cards and the dealer's up card produce a combination of 6-7-8 or 7-7-7.
Who Was the Birthfather of Lucky Lucky Blackjack?
The origin of the variation dates back to the year 2001. At that time, Franklin Daines was looking for new methods to entice clients into his Jackpot Casino in Alberta, Canada.
Daines managed the little gambling hall with his wife, and the two soon began working on a project that would permanently revolutionize the blackjack world. Their experimentation resulted in the Lucky Lucky side bet, which noted casino game expert Michael Shackleford of "The Wizard of Odds" claims is the only blackjack side bet ever designed to include both the player's starting hand and the dealer up card.
The Lucky Lucky side bet was instant popularity with local Jackpot Casino players, motivating the Daines family to copyright their idea and launch Aces Up Gaming. Daines and his adult children successfully promoted the Lucky Lucky side bet and obtained installations in hundreds of casinos worldwide over the following two decades.
Up to now, more than 2,000 blackjack tables in Las Vegas and elsewhere allow the Lucky Lucky side bet.
How to Win a Bet on the Lucky Lucky Side Bet?
If your first two cards and the dealer's up card total 19, 20, or 21, your Lucky Lucky side bet wins. However, various card combinations result in varying payouts. Three suited 7s produce the highest payoff. Any 19 has the lowest payoff.
In blackjack, the best-case scenario is to end up with a total of 21 on the totals. This Ace + 10 combination, sometimes termed as a "natural," is good for the basic game's single premium payout of 3 to 2. From there, players want to hit their way to a total of 21 without breaking, which makes losing your wager impossible and, at the absolute least, secures a push. Overall, 21 is the lucky number for blackjack players.
That is the attraction of the Lucky Lucky side wager. Even if you don't get a natural blackjack on your own, a Lucky Lucky wager allows you to transform some of the game's weakest beginning hands into large winnings.
Below, we'll introduce the whole Lucky Lucky blackjack paytable for your reference.
Lucky Lucky Paytable and House Edge
As mentioned, the Lucky Lucky variation can use between 1 and 8 decks of cards over the course of the game, depending on the rules of the main game you're playing. Therefore, the payout of the same winning combos may vary depending on the number of shoes used. The table below will provide details on these payouts according to the different number of decks applied.
| | | | | | | | | |
| --- | --- | --- | --- | --- | --- | --- | --- | --- |
| HAND | #1 | #2 | #3 | #4 | #5 | #6 | #7 | #8 |
| Suited 7-7-7 | 200 | 0 | 200 | 200 | 200 | 200 | 100 | 500 |
| Suited 6-7-8 | 100 | 100 | 100 | 100 | 100 | 100 | 50 | 200 |
| Unsuited 7-7-7 | 50 | 50 | 50 | 50 | 50 | 50 | 30 | 100 |
| Unsuited 6-7-8 | 30 | 30 | 30 | 25 | 30 | 30 | 10 | 25 |
| Suited total of 21 | 15 | 10 | 10 | 15 | 15 | 10 | 3 | 15 |
| Unsuited total of 21 | 3 | 3 | 3 | 3 | 3 | 3 | 2 | 3 |
| Total of 20 | 2 | 2 | 2 | 2 | 2 | 2 | 2 | 2 |
| Total of 19 | 2 | 2 | 2 | 2 | 1 | 1 | 1 | 1 |
If you're curious about removing a topline payment for the suited 7-7-7 in column #2, congrats for being a sharp reader. Paytable #2 in this example refers to a double-deck variation of blackjack that only employs two decks at a time. Obviously, you can't obtain three 7s of the same suit in a double-deck game; thus, that payment has been removed.
As can be seen, the greatest potential outcome for Lucky Lucky side bettors is to hit a perfectly matched 7-7-7 combination with their starting hand, and the dealer's up card. Naturally, given the possibilities, this is a daunting case, as even an eight-deck shoe only has eight 7s in each suit to deal with. Nonetheless, if you can defy the odds and get a suited 7-7-7, the Lucky Lucky side wager will pay you a whopping 200 to 1.
The hits keep coming, though, since even an unsuited 7-7-7 is worth 50 to 1. You don't even have to start with a 7-7 in the hole to win the Lucky Lucky side bet, which pays 100 to 1 on any suited 6-7-8 combination and 30 to 1 on the unsuited 6-7-8.
Furthermore, any combination of your beginning hand plus the dealer's up card that totals 21 is worth 15 to 1 (suited) or 3 to 1 (unsuited).
Finally, if you and the dealer can match any three-card total of 20 or 19, you'll receive a 2 to 1 payoff. These payouts are applied for a one-shoe used Lucky Lucky blackjack side bet. As for the rest, you can refer to the table.
The Game Strategies
By all considerations, Lucky Lucky Blackjack is a good side bet. While casinos love side bets that entice players with alluring rewards, such as the Lucky Ladies side bet, this side bet may become your favorite for a good reason.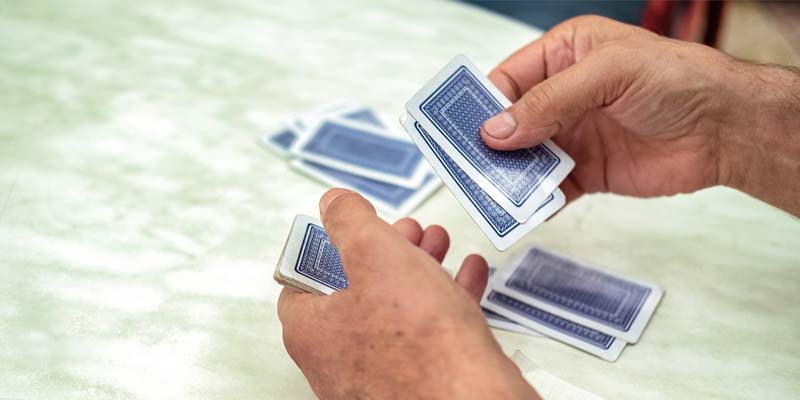 According to statistics, every fourth Lucky Lucky side bet pays out to the participants. A house margin of only 2.66 percent outperforms many casino games and is significantly greater than other popular side bet games like Perfect Pairs or 21+3 blackjack.
Lucky Lucky allows you to practice your gambling abilities on the main game while adding excitement and an acceptable level of danger. Naturally, the payoff is inextricably linked to the risk you incur, so your gains will seldom surpass 2:1 or 3:1.
However, for others, conventional blackjack might get monotonous because it does not give large winnings unless the casino enables high maximum bet limits. The Lucky Lucky side bet, on the other hand, has the potential to pay out large payouts of up to 200:1. Are you feeling fortunate? Take a chance!
Conclusion
For a variety of reasons, the Lucky Lucky side bet became an instant favorite among blackjack enthusiasts and casinos alike. The opportunity to win even when dealt a terrible hand appeals to players who dislike losing streaks, but the pay table and odds make giving out massive 200 to 1 victories a rare occurrence for the house. If blackjack is your game and side bets are something you appreciate, you can't go wrong with the appropriately called Lucky Lucky variation.
Published: 11 August 2022 11:53