Infinite Blackjack - How to Play & Basic Strategies
Infinite Blackjack - How to Play & Basic Strategies
Last updated Friday, 12/08/2022 16:06 by Yendrembaam Heroojit
Table Of Content:

Infinite Blackjack is a low-limit variant of the ever-popular blackjack game for an endless number of players. Every player may enjoy an exciting live gaming experience without ever having to wait for a seat, owing to innovative software and vast multiplayer scalability, which combines the live dealing of both virtual and actual cards.
Evolution Gaming powers the game, which has long been regarded as the industry leader in live dealer games, mainly live dealer blackjack. They have been known to extend their wings, provide novel spins on the classic game, and have regular tables that seat numerous players.
Infinite Blackjack is just that, although the gameplay is identical to every other game of blackjack you've ever played. Infinite Blackjack differs in that there is never a period when no tables are accessible. Because you are alone at the table, the game is ready whenever you are.
What Is Infinite Blackjack?
Infinite Blackjack is another Evolution Gaming live Blackjack game. It uses a standard Blackjack table and allows an infinite number of people to play simultaneously.
Unlike many other Evolution Gaming Live Blackjack variations, Infinite Blackjack takes place in a calm setting. There are no other casino tables or dealers around. When you play the game, it is just you and the dealer. So, Infinite Blackjack is played in a peaceful setting with no interruptions.
Infinite Blackjack is a game that operates within its lobby. While some of the other Evolution live dealer games are played in a massive studio with other games and tables in the background, the Infinite Blackjack tables are played in a peaceful location with a customized backdrop with the Infinite Blackjack logo.
If you've ever played Evolution live dealer blackjack before, you'll know the dealers because they're typically the same. Unlike in Party Blackjack or other more boisterous games, the dealers in Infinite Blackjack are calm, quiet, and restrained.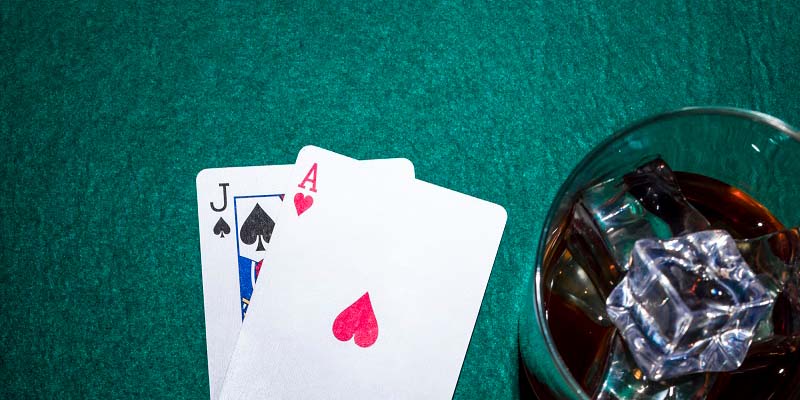 They maintain a professional demeanor while answering any queries you may have. In terms of game controls, there is an option to modify the volume whether you want to hear the dealer's voice and the shuffling of the cards or if you want to hear nothing. There are also a couple of distinct camera views.
You may select your desired camera angle. However, the game will occasionally determine this depending on the quality of your internet connection. There are two perspectives: one where the dealer and playing table take up the entire screen, and another where the screen is split between the dealer, live table, and a digital table beneath. The second of these two is utilized with slower connections since the live broadcast fails, the dealers and your cards will still be presented digitally. The chat box is on the left and may be closed or extended based on your choices.
How Does It Work?
Infinite Blackjack by Evolution Gaming adheres to the traditional rules of the game, with some added features detailed below. The game's goal is to have the hand that earns the most points in the round, up to but not surpassing 21. Numbered cards are worth their face value, the Ace can count as 1 or 11 depending on the other card values in your hand, and image cards count as 10. If the first two cards you are dealt total 21, you have a natural Blackjack and win.
If your opening cards total fewer than 21, you can stand (staying with what you have) or hit (take another card). If you draw another card and your total surpasses 21, you lose.
Here's how to play Evolution Gaming's Infinite Blackjack.
Step 1: Make Your Wagers
You have 16 seconds to put your wager. You may select from 1, 5, 25, 100, 500, 1000, and 2x.
There are four alternative side bets available. More about side bets may be found lower down on this page.
Step 2: The dealer distributes the cards
Following the betting, a total of four cards are dealt. The dealer first deals with you, then with herself. The first two cards are turned face up.
They draw the cards to you first, then to themselves. Only your cards are facing up this time, while the fourth card handed to the dealer is face down.
You won't have to count your cards because the entire value will be presented on the screen. The dealer's upcard value will also be displayed on the screen.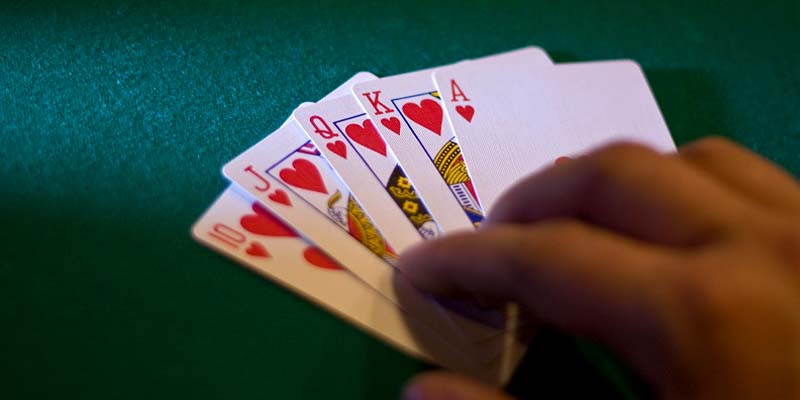 Step 3: Decide if you want to stand or continue playing.
You must select whether to hit or stand at this point. If you want to keep playing, you can put side bets again.
Many players take part in Infinite Blackjack at the same time. The dealer will continue to deal when you opt to stand until the player reaches 21 or busts.
Step 4: The dealer reveals her concealed card.
The dealer unveils her face-down card once the player reaches Blackjack or busts. She must score 17 points (even soft 17).
If the sum of his first two cards is 17 or fewer, she must continue dealing. The game continues until she hits 21, a number between 18 and 20, or she goes broke.
The dealer's card hand is valued, and potential rewards are made. These are the three primary outcomes that will determine whether or not you win:
You win if your overall card value is 21.
A total value less than 21 but more than the value of the dealer's cards also wins.
A total worth more than 21 busts. That is, you have lost the game.
How Many Decks Does Infinite Blackjack Use?
According to the rules set forth by Evolution Gaming for this blackjack variant, the game uses 8 standard 52-card decks of casino games. Special cards such as the Joker will be removed from the deck.
What Are Infinite Blackjack Side Bets?
Optional side bets in this Blackjack game include Any Pair, 21+3, Hot 3, and Bust It. You can put side bets alongside your main Blackjack bet. You can win on any side bet regardless of whether you win or lose on your Blackjack stake.
Any Pair Side Bet
The Any Pair side bet enables you to wager on the combination of your hand's initial two cards.
In this situation, the winning combination is any two cards of the same value, such as two Queens, two Aces, two 10s, and so on.
For the Any Pair side bet, there are two sorts of pairings, each with a distinct payout:
Any Pair, for example, 10 of Clubs and 10 of Hearts.
Suited Pair, for example, two Aces of Spades.
21+3 Side Bet
The 21+3 side bet provides you the chance to win if your first two cards plus the upcard of the game presenter form any of the following winning combinations, similar to those in poker, each with a different payout:
Suited Triples are identical triplets, like three Queens of Diamonds.
Straight Flush - in numerical order and of the same suit, for example, 10, Jack, and
Queen of Spades.
Three of a Kind - cards with the same value but different suits, such as any three non-
matching Jacks.
Straight - in numerical order but with various suits, for example, 2 of Spades + 3 of
Clubs + 4 of Diamonds.
Flush - a set of non-sequential cards in the same suit as the 2, 6, and 10 Clubs.
Hot 3 Side Bet
The Hot 3 side bet allows you to wager on a three-card combination of your two first cards plus the game presenter's one open card. There are many Hot 3 side bet combinations, each with a distinct payout:
Total 19: 8 of Hearts, 2 of Diamonds, and 9 of Spades.
Total 20: 8 of Hearts, 2 of Diamonds, and 10 of Spades.
Total of 21, suitable, for example, 9 diamonds, 2 diamonds, and 10 diamonds.
Unsuited total of 21, for example, 9 of Hearts, 2 of Diamonds, and 10 of Spades.
7-7-7, as in 7 of Hearts, 7 of Clubs, and 7 of Diamonds.
Bust It Side Bet
The Bust It sides bet lets you wager that the total worth of the game dealer's cards will be greater than 21, indicating that he or she will bust.
If the player has Blackjack, the Bust It side bet is pushed.
There are various Bust It side bet combinations, each with a distinct payout:
Bust with 3 cards.
Bust with 4 cards.
Bust with 5 cards.
Bust with 6 cards.
Bust with 7 cards.
Bust with 8 or more cards.
Below is the payout depending on all types of Infinite Blackjack side bets.
Bet
Outcome
Payout
Any Pair

Suited Pair

Pair

25:1

8:1

21+3

Suited Trips

Straight Flush

Three of a Kind

Straight

Flush

100:1

40:1

30:1

10:1

5:1

Hot 3

7-7-7

Total 21 suited

Total 21 unsuited

Total 20

Total 19

100:1

20:1

4:1

2:1

1:1

Bust It

Bust with 8 or more cards

Bust with 7 cards

Bust with 6 cards

Bust with 5 cards

Bust with 4 cards

Bust with 3 cards

250:1

100:1

50:1

9:1

2:1

1:1
What Are Some Basic Strategies for Infinite Blackjack?
If you intend to play Infinite Blackjack, you should consider a few strategies below. These apply to most live dealer blackjack games, but one is unique to this variation.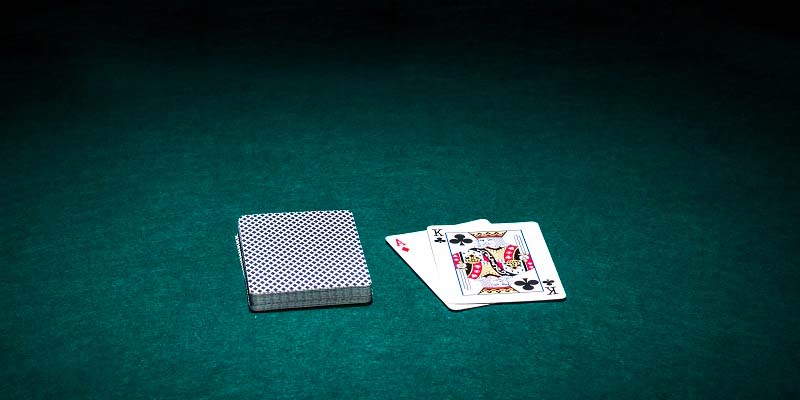 Examine the Pay Table
You'll be able to see how all of the side bets function and how much they pay in various results. It's worth taking a few moments to look at this before you place your bets. Have one hand out and examine these bets, or keep the pay table open as you play so you may check it at any time.
Utilize a Cheat Strategy Sheet
While you can see the dealer, she cannot. Unless you're a blackjack expert, you should use a simple strategy cheat sheet. You may either keep digital copies of these open in your browser or print them. They'll tell you what to do in each given situation. You can reduce the house edge to 0.5 percent if you play flawlessly.
Concentrate on Your Cards
Focus on your hands only, and don't let the dealer or the number of players distract you. While many players concentrate on their gambling process, others may communicate with the dealer. Please respect them always and abstain from making unneeded or unjustified comments, or you may be kicked out of the game.
Conclusion
Infinite Blackjack offers a simple user interface. It provides players with various camera angles that automatically shift if they detect poor connections, allowing them always to follow the action on the table. In addition, the live game has enhanced the standard game's entertainment value by introducing four side bets, giving players more chances to win.
You won't have to wait for a seat because there are an unlimited number of them. The game proceeds swiftly and smoothly, and all players, regardless of budget, may enjoy it because of the low betting limitations. You can try the game right now at all Evolution Gaming-powered casinos.
Published: 12 August 2022 16:06