BetMGM Opened Private Live Dealer Studio in Michigan
BetMGM Opened Private Live Dealer Studio in Michigan
Last updated Saturday, 25/06/2022 09:47 by Anatoly Abram
BetMGM is known to be a well-known and fully licensed and legal sportsbook currently available in several US states including New Jersey. Not only provides online betting services, but BetMGM also provides offline betting services with MGM Grand Hotel & Casino in Las Vegas, Nevada. As for the online betting service, this operator is legal in 10 US states Colorado, Illinois, Indiana, Iowa, Michigan, Nevada, New Jersey, Tennessee, Virginia, and West Virginia.
In the recent announcement of BetMGM, they have launched their own live dealer studio in Michigan. This is the official launch after nearly a year of introducing live casino content to players in the state.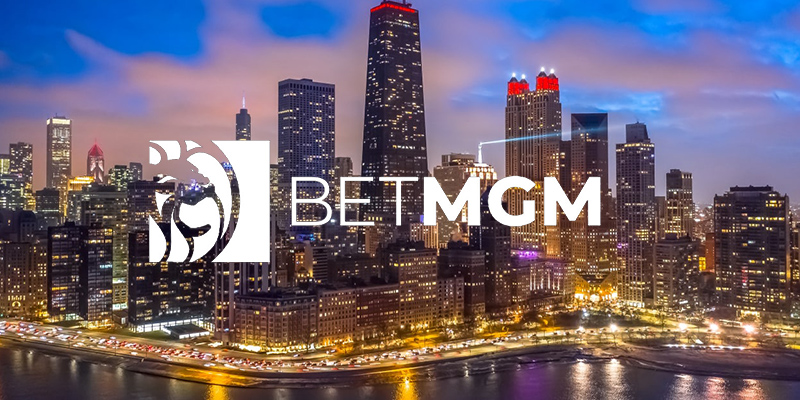 After nearly a year of testing with the online version, the operator - in cooperation with Evolution - opened a private live dealer studio in the state of Michigan, allowing people to come and play directly at the Studio.
Offering an expanding live play studio for residents from Green Lake State, BetMGM aims to consolidate its position as a "market leader". In fact, the betting company already holds 39% of the gambling market in the state, just one of a number of plans to cement that position.
Oliver Bartlett, Director of Games at BetMGM, commented: "This beautiful, new studio enhances the BetMGM Michigan live casino experience and deepens our partnership with Evolution.
With a design inspired by the MGM Resorts brand, a studio decorated with a golden lion logo and black and yellow BetMGM tones, BetMGM will help customers easily remember the brand and create positive effects. in casino services in this market.
The operator's initial live casino launch in Michigan has been supported by Evolution and the provider's Chief Commercial Officer for North America, Jeff Millar, is delighted to be working with BetMGM again.
In this collaboration, Mr. Jeff Millar also expressed his excitement to be partnered with BetMGM to launch a fully dedicated studio, powered by Evolution technology.
"As we aim to create a unique feel that players will love, the BetMGM studio in Michigan is one of the largest we have built.
Published: 25 June 2022 09:47