2021 ended with much positive growth in gambling recorded in Europe and other states of the US. Let's have a look at our yearly gambling revenue summary report.
How has the COVID-19 pandemic impacted current online gambling trends? Here comes the latest European and Americas gambling revenue report for 2021.
Europe's Gambling Revenue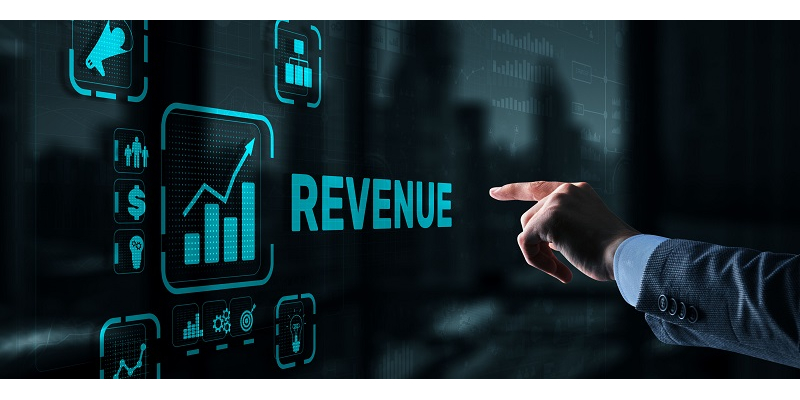 The European gambling market has recovered in 2021. Accordingly, the latest report of the European Gaming and Betting Association (EGBA) expects the betting trend to increase strongly in total gaming revenue this year.
EGBA also predicts that total game revenue in Europe will grow 7.5% in 2021 to $98.7 billion (€87.2 billion), much better than a 23% decline in 2020.
While this is a 7.5% year-over-year increase, Gross Gaming Revenue (GGR) is still down at least 13% from 2019 levels, as reported by EGBA and H2 Gambling Capital. Revenue of casinos has also been hampered by the COVID-19 pandemic.
The report also looks at 27 European Union and UK gambling markets. Also, takes into consideration regulated market outcomes, along with popular online and land-based gambling products.
EGBA and H2 Capital put Europe's online gambling revenue up 19% in 2021 to $41.20 billion (€36.4 billion), showing the sector's resilience even though the pandemic has shut down most forms of entertainment. However, land-based GGR will only increase by 0.4% as casino closures continue.
Compared to 2019, GGR on land is still down 32%, with the impact of COVID-19 in Europe throughout the year.
So what will online gambling in Europe be like? EGBA continues to expect the growth of the interactive games sector in Europe to continue to grow at 9% YoY and eventually reach 41% of the GGR of the market surveyed. This will be up from the 26% rate it held in 2019.
Maarten Haijer, EGBA Secretary-General, said that the growth trend of Europe's online gambling market continues. However, there is still considerable room for online growth in markets such as France, Germany, Italy, and Spain, where the online share of the total gambling market is still relatively low.
In addition, he also expects operators to continue to use the latest online technologies to promote a safer gambling culture. Furthermore, he also predicts that mobile and tablet betting will continue to thrive.
Accordingly, EGBA estimates that around 50.5% of players are already using mobile devices to place bets, and that number will continue to grow to 61.5% of all online betting by 2026.
Currently, the total gambling revenue of organizations such as Kindred Group, Entain, Flutter Entertainment, Bet365, Betsson Group, and William Hill accounts for 36% of the total gambling revenue of the European market.
Pennsylvania casinos hit $85 million in revenue in November
Pennsylvania casinos hit $85 million in revenue after hitting $761.6 million in bets in November.
In October 2021, there was a slightly higher handle at $776.3 million, with the average daily bet volume increasing from $25 million to $25.4 million.
Compared to November 2020, the Pennsylvania sports grip was up 58.4% from $491.9 million. Revenue of $85 million was much higher than the previous record of $49.3 million, recorded at $85 million in early 2021.
Although it is reasonable to argue that these increased revenue levels are mainly due to the many professional football tournaments being organized, in addition, surprisingly, basketball is also well received at both the college and professional levels. This is a harbinger of an increase in revenue during the winter, when the basketball season will last until spring.
All in all, November's substantial numbers continue an incredible run for Pennsylvania casinos. The past three months have seen $2.1 billion in stakes and $175.3 million in operator revenue.
In addition, online casinos and poker rooms reported positive revenues, at $114.5 million, up 58.1% since November 2020.
Nevada reports 9 straight months of revenue with $1 billion + GGR
Nevada casinos reported statewide winnings of $1.32 billion for November 2021. This is the ninth straight month of hitting $1 billion or more in-home winnings.
Specifically, Nevada raked in nearly $93.6 million in tax profits depending on the month's figures, according to the Nevada Gaming Command Board. Of that, October's winnings were $1.22 billion, and an all-time record of $1.36 billion was set for July.
"These nine months have broken the previous record of eight consecutive months that were set before the Great Recession, October 2006 to May 2007," said Michael Lawton, senior analyst for the Board of Directors.
He also thinks that gamblers tend to bet on mobile also contributes to these effects. This month also represents the highest regularity recorded in the (bets) box because the board started tracking these bets in January 2020.
Furthermore, November is packed with many events such as the Specialty Equipment Market Association trade show, the Rolling Stones concert at Allegiant Stadium, boxing at the MGM Grand Arena, and two Las Vegas Raiders home games.
In addition, Harry Reid Global Airport claims passenger website traffic has almost increased to pre-Covid lockdown amounts.
The airport handled all of the approximately 4 million arrivals, and departures in November, down only 4% from the same month in 2019.
In November, the Las Vegas Convention and Peoples Authority reported 3.1 million people, down 8% from October.
The state of Virginia hit more than $400 million in bets, generating a record month of tax revenue
Virginia gambling hit nearly $50 million on more than $400 million in bets in November, creating a record tax month for the state.
According to The Virginia Lottery, bettors poured $402.6 million in bets into Virginia casinos in November, down 6% from October's $427.3 million. Accordingly, staking volume recorded $13.4 million per day for the 30 days of November, down from $13.8 million in October.
In November, casinos posted a record $48.3 million in revenue, up 60% from the $30.2 million generated in October, and topped a record $30.9 million, set up in September.
After $14.9 million in ad spend, taxable revenue came in at $29.9 million, bringing in a record $4.2 million in state taxes.
Over the past three months, Virginia casinos have generated $109.4 million in revenue on $1.1 billion bets, collecting $7.5 million in state taxes.
Dann Stupp - The principal analyst of PlayVirginia.com, thinks that November is the time to gather football and basketball tournaments. Therefore, this moment creates a ripe opportunity for casinos, specifically sportsbooks.
In addition, the PlayUSA.com Network analyst - Eric Ramsey said that the betting market is growing, not only attracting more players, but in the past three months, "bettors are becoming more comfortable with less conventional forms of betting."
Arizona Casinos Hit $291.2 Million in Bets in September
Arizona casinos reported their busiest first month in US legal betting history with nearly $300 million in stakes in September.
Specifically, according to data released by the Arizona Department of Games, the state's retail sportsbooks and online casinos took in $291.2 million in bets for September. Breaking the record in November 2020, Tennessee set $131.4 million.
The state of Arizona generated $32.3 million in total gaming revenue from September 9 through the end of the month, which is also the highest in history for a state in its first month of legal betting.
Net revenue was $31.6 million; after $31.2 million in promotional credits, the state taxed $392,418 in total event betting receipts, generating $31,293 in fees for the state.
Online betting generates 99% of the state's total revenue, with retail bookmakers accepting bets of $2.6 million.
Seven sportsbook casinos launched in the first month, including DraftKings, FanDuel, Barstool, BetMGM, Caesars, TwinSpires, Unibet, and WynnBet. Of which, DraftKings leads the market with $97.7 million in stakes, bringing in a total of $12.7 million in revenue. FanDuel followed with $57.7 million in online betting and $1.9 million in retail betting, bringing in $594,897 in total revenue.
C. J. Pierre, PlayAZ's Chief Analyst, said that Arizona has vast potential and that the record-setting first month would qualify the market to move in the right direction.