Best Online Casinos Honduras - Top HN Casino Sites 2023
Affiliate disclosure
No casinos found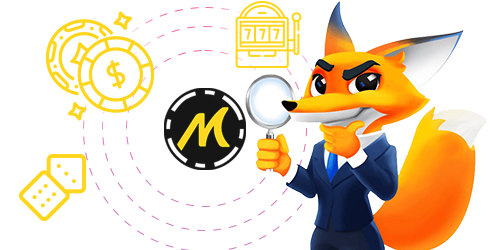 To find more casinos
Table Of Content:

The Republic of Honduras is a country located in Central America, with about 7.3 million people. Honduras's economy is focused on exports of coffee, sugar, and textiles. Despite having rich natural resources, Honduras is one of the poorest countries in the world. Honduras gained independence in 1838 and today, Honduras operates as a presidential republic.
Gambling activities in Honduras are legal. As a result, Honduras has a few casinos on the mainland, and gamblers can enjoy the most popular games like poker, roulette, blackjack, Caribbean Stud poker, Texas Hold'em poker, baccarat, etc. However, there are no clear regulations for online gambling in Honduras.
Gambling Laws in Honduras
The gambling regulations in Honduras are still largely undefined, although the gambling entertainment industry has the potential to grow rapidly. In Honduras, there are no clear rules for online casinos. Gamblers in Honduras are not allowed but are also not prohibited from entertaining online casinos. Therefore, players in Honduras will have a lot of available casino options, especially foreign online casinos.
The gaming age in Honduras is set at 18, and all gamblers are required to verify ID at betting locations whether online or offline.
Responsible gambling activities in Honduras must be guaranteed by international gambling regulators such as the UK Gambling Commission, or the Malta Gaming Authority.
Licenses for gambling organizations in Honduras are valid for 25 years, and the renewal process should be done every 5 years.
Gambling Events in Honduras
Historically, the Spaniards conquered Honduras. Therefore, much of Honduras' culture is influenced by the Spanish, including language and religion. Gambling activities were skipped during this time. The Honduran government paid little attention to domestic betting facilities and organizations, although Hondurans are heavily involved in various forms of betting.
But for now, Honduras has a governing body that specializes in licensing and regulating gambling facilities. Most of the casinos in Honduras are licensed as they are owned by major hotels.
Although facilities are limited, anyone including tourists in Honduras can enjoy gambling entertainment activities.
If you are a tourist looking to bet in Honduras, be careful as there have been cases of foreign tourists being robbed. So be cautious when gambling at outdoor venues, and indoor casinos are a safer place to gamble.
Many politicians in Honduras were eager to change the too low gambling tax rate in the country and had planned to raise them. However, changing the law is not as easy as it could cause Honduras's gambling revenue to drop significantly.
Payment Methods in Honduras Casinos
It is important to play at the Honduras Online Casinos that you can find a suitable and secure payment method. At the best online casinos, most bettors in Honduras typically use Visa and MasterCard as a secure method of payment. Besides, online payment options like 2Checkout and PayPal are also widely used.
However, a good Honduran casino won't ignore forms of payment like cryptocurrency, the option of paying over the phone, or prepaid cards.
In short, from all of the above payment methods, PayPal is the best form of transaction at Honduras online casinos. This is because transactions made through PayPal are always safe and fast. Furthermore, gamblers do not incur any costs when making withdrawals or deposits.