Find the Best Online Casinos in Ghana in a Minute
Affiliate disclosure
No casinos found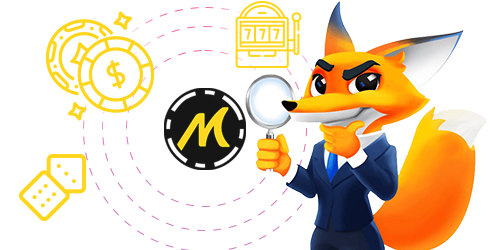 To find more casinos
Unlike countries that impose strict laws, the Ghanaian government allows casino operators the freedom to run businesses with relatively lax gambling rules. This African country is home to many land-based casinos, where gamblers can enjoy poker, table games, and slot machines. Other recreational facilities include restaurants and swimming pools.
The capital Accra alone has more than six casinos. One of them is Piccadily, based in the Osu regional market, which is the most popular destination for both domestic and foreign players.
If you are still in the dark about which online casino in Ghana is worth a try, take a quick look at our top online casinos for more information.
Among the issues raised by the Games Act was the formation of Ghana's Gaming Commission. The aim is to establish an agency responsible for overseeing, regulating, and controlling operators in the industry. During its early years, the commission was considered an independent and authoritative organization. Companies that fail to comply with the betting rules and standards will be penalized or closed.
Although the commission is considered a source of insight into the gambling industry, there is no provision defining its powers regarding online gambling. Although there are more than 4 million Internet users in the country, there are no legal regulations that mention the pastime of online gambling in Ghana. The most recent law, as mentioned, is the 2006 Act that does not address many of the problems that are unique to online gambling. This leaves the industry open to domestic and international suppliers.
Online casino and sportsbook providers from outside the country do not owe the government anything to do business in the country. Nor are any player protections in place.
This is great from a company's point of view. They enjoy favorable taxes and are not limited to the size of advertising they can use. The advantages that suppliers enjoy also have an impact on the customer. They have a lot of options when it comes to betting on games of chance or betting on sports. Such a situation is great as it leads to more competitive odds, better bonuses, and sportsbooks constantly working to improve their service. However, all of this comes at a cost.
For those Ghanaians who want to gamble online, a lack of laws can mean a great choice, but that also means they are at greater risk than players in countries where certain activities are legally prohibited. There are no legal requirements for responsible gambling, no self-exclusion clauses, and very little to help prevent addiction from becoming an issue.