Best Online Casinos that You Should Try in Colombia
Affiliate disclosure
No casinos found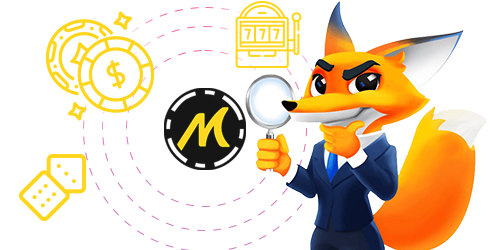 To find more casinos
Table Of Content:

Colombia is one of the 17 largest countries and has the second-highest level of biodiversity in the world. It is also the only country in South America to have coastlines and islands along the Atlantic and Pacific Oceans. With a population of nearly 50 million people, Colombia is one of the most ethnically and linguistically diverse countries globally.
Compared to other Latin American countries, the Colombian gambling industry is less developed. The most popular types of games in this country are slots and lotteries. According to records, the Colombian government has a large stake in lottery organizations, and more than two-thirds of the money spent on gambling games here goes into the lottery.
Let's take a closer look at gambling law and the current situation of gambling organizations in this South American country.
Gambling Laws in Colombia
In Colombia, the government holds a monopoly on the game industry at the constitutional level and is governed by the Colombian Gambling Act (Law 643 2001) of Congress. The act was put in place to regulate and control the game industry in the country and region.
At the national level, the Coljuegos Gambling Commission is responsible for regulating and controlling the gambling industry. Meanwhile, at the regional level, the regional governments and the control of the National Lucky and Opportunity Game Council (CNJSA) and the Medical Director are the ones who hold the management.
Most forms of gambling, such as casinos, are legalized and regulated by Coljuegos. In 1991, the Colombian Constitution declared that all games of chance were under the government's monopoly, and the revenue would be used for social purposes.
In 2001, the Gambling Act made clear that all betting forms and organizations were legalized, including land-based casinos, bingo, sports betting, lottery, and online betting.
The applicable online gambling regulations are considered to be incomplete and unambiguous. To bring more revenue to the country, the Colombian government asked the Gambling Commission to develop a clear legal framework to legalize and regulate gambling activities online, as well as replace illegal gambling facilities and companies.
Online gambling operators in this South American country could face fines and a 5-year operational ban. However, these threats appear to be ineffective, as hundreds of online gambling operators still exist in Colombia. Also, no laws are restricting Colombians from playing on foreign gambling sites.
Colombia is incredibly strict about gambling laws, and outdated equipment is not used to play. If found out, gamblers will be fined or face jail time. Three Card Monte slot, for example, has been specified as an illegal game, and offenders can be fined up to $ 1000 or imprisoned for six months.
Gambling Events in Colombia
The legal casinos in Colombia are heavily built in the capital Bogota, and all gamblers have the right to visit without any strings attached.
In 2016, the regulator enacted some laws to regulate online games as part of the Gambling Act category as "novelty games" including, lottery pre-printed, instant lottery, online lottery, sports betting, or event-based betting, all internet-based games, etc.
Not until early 2017, thanks to tax reform, the first online gaming license was granted and approved in December 2016. Including the above games are VAT exempt.
In 2019, the 2/2019 Agreement amended some Articles in the Regulations regarding player return rules and certain payment methods. In September 2019, the 4/2019 Agreement amended specific provisions of the Online Games Regulations and incorporated other conditions to allow online gambling games as part of its product portfolio.
Most of the income from gambling currently comes from offline business, meaning any modification related to this sector would severely affect the resources available to the agency, and the money is invested in the health system.
Since online regulation was in place, the online operators in Colombia are continuously increasing.
Payment Methods in Colombia Online Casinos
Foreign online casinos in Colombia offer a variety of payment methods. For transactions, Colombian gamblers can use Visa and Mastercard, PayPal, Skrill, Neteller, PayU, Efecty, and Boloto e-wallets.
However, it should be noted that if you are playing at one of the Colijuegos approved operators, the payment methods may be much more limited.
Most Colombian players love Paypal as it is safe and incorporates many useful features like hiding your bank details with online casino houses. Additionally, deposits are processed quickly and free of charge. Paypal's customer protection policies are also excellent. However, not all online casinos in Colombia include PayPal.
In a nutshell, it doesn't matter which payment method to use, as long as you choose an online casino that is licensed and has a valid SSL certificate.