Best Online Casinos Bolivia - Top BO Casino Sites 2023
Are you looking for top online casinos that accept players from Bolivia? This page will show you the list of the best casino sites for Bolivia players. Check it now to find the best one for you!
Affiliate disclosure
No casinos found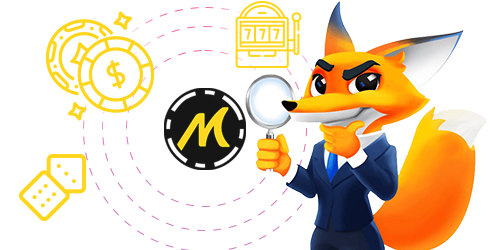 To find more casinos
Table Of Content:

Bolivia's multinational state was a former Spanish colony and gained independence in 1825. Over this century, the Bolivian state had an open view of most forms of gambling. The games betting on horse races, bingo, lottery or dominoes are popular with Bolivians at this time. However, when Bolivia was in its transition to socialism, new tough policies were enacted and all forms of gambling in the country were officially banned in the 1930s.
Therefore, what about Bolivia gambling laws nowadays? Is it still illegal for everyone? Let's learn more about it!
Gambling Laws in Bolivia
Since the ban on gambling in 1938, it was not until 1996 that Bolivia has liberalized its gambling. Also in 1996, due to the widespread situation of bingo organizations in the territory, the Bolivian government had to make concessions, and 200 permits are signed to open bingo facilities.
In 2002, casinos in Bolivia were legalized. As a result, international investors jumped into Bolivia's fledgling gambling industry. However, the gambling tax here is really a nightmare that makes executives and gamblers extremely dissatisfied.
Casinos in Bolivia have to pay a 30% gross income tax and the federal government is entitled to 70% of the total tax contributions generated by the casinos. Meanwhile, gamblers are taxed at 15%.
The Tax and Social Control Authority for the Gaming Board was created in 2007 to control Bolivia's gambling industry. In addition, the Board was set up to take over the scandal by the National Lottery Health and Charity Commission since it has turned casinos into sites forms of corruption in the past.
Currently, there are only two companies, Curucusí - Games S.R.L and Max Entertainment S.R.L, that have received a gambling license in Bolivia. That means any flag organization in this country is illegal.
Since 1871, contributions from lottery programs have been used to fund Bolivia's medical services.
While sports betting is technically legal, it is uncommon and bettors often have difficulty finding sportsbooks in Bolivia.
Gambling Events in Bolivia
Historically, the Bolivian gambling market has remarkable milestones as follows:
From 1938 to 1996: gambling games were completely banned;
In 2002: The casinos legalized, making Bolivia a gambling paradise;
In 2009: Opening numbers of local casinos have skyrocketed;
In 2011: Local authorities in Bolivia launched a raid on secret casinos.
The local gambling regulator in Bolivia has launched the AJ Móvil app to help users determine whether the gambling venues they are trading with are legalized.
The regulations for online casinos in Bolivia are still unclear. No online casinos are legal, so web gambling institutions in Bolivia are signed in foreign jurisdictions.
In 2018, live dealer games became popular in Bolivia. Modern card reader and video streaming technology helps players feel a completely new gaming atmosphere.
Many online casinos in this country are intending to introduce virtual reality (VR) games.
Payment Methods in Bolivia Online Casinos
With the development of new payment methods, the use of different national currencies becomes easier to deposit and withdraw gambling money at Bolivian online casinos.
If you are a new player, sometimes you will not feel sure about the payment options that online casinos offer to deposit money into a betting account. To help you know about the reputable and popular payment gateways, here are some of the methods that you can use with peace of mind such as:
E-Wallets: Astropay, Xoom, Mercado Pago, etc.
As each online casino has different rules for each payment gateway, make sure to double-check the above payment methods before making any decisions.