Best Online Casinos Algeria - Top DZ Casino Sites 2023
Affiliate disclosure
No casinos found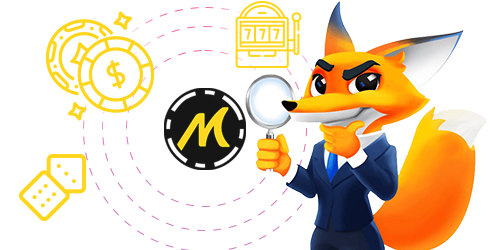 To find more casinos
Table Of Content:

An Overview of Gambling in Algeria
Algeria is a country in the African continent with the full name People's Democratic Republic of Algeria. This country is home to more than 43,900,000 estimated in 2020, and the most populous city is Algiers. The country is known to be the tenth-largest country in the world and the largest country in Arab speaking countries and the African region. The official language used in the country is Arab.
Being a country in the African continent, their legislation is heavily affected, and gambling is strictly banned in the country with very few examples such as state lottery and sports betting, which are considered a vital source of revenue.
Like other Islamic countries, gambling is strictly prohibited in the country as gambling is against the community's common belief. However, in the history of Algeria, gamblers were not punished when engaging in gambling.
Let's learn a bit about the current law of the country.
Gambling Laws
In this section, we aim to bring the latest information on gambling to gamblers. However, laws and regulations can be changed anytime. Therefore, we will keep you updated as much as we can to ensure that you won't be charged for these kinds of events.
Religiously speaking, any form of gambling should not exist in the country due to the Sharia laws published by Islamic Q'ran. Gambling is believed to be the act of devils. Algeria follows a part of this law by still permitting other gambling kinds to operate, such as lottery and sport betting with very high taxation implied for public service purposes.
Online Gambling Regulations
Included in the country's many restrictions is a ban on online gambling. There are no licensed Algerian gambling sites, nor are there any web-based gaming services hosted within the North African nation's borders.
While online gambling is not clearly stated on paper to be banned or any specific punishments for those who break the laws. However, as treated as gambling in general, any citizen who gets caught engaging in online casinos will be fine, just like land-based casinos.
That also means that there are no licensed Algerian gambling sites found. in the region. Those providers and affiliates who try to serve gambling to the people of the country will be faced heavy fines from imprisoning 3 months up to a year or 500 up to 20,000 Algerian Dinar.
However, there is no publishment stated in the penal codes for individual players engaging in gambling. We would advise that you should play with full of cautiousness and respect to the culture as well. We do not encourage you to gamble, but if you do, then we want to be the safest source you could trust on the internet.
Deposit Methods and Withdrawals Algerian Gamblers Should Use
For Algerian players, there are quite many payment methods that accept international transactions such as VISA, and MasterCard.
It's worth noting using Visa and Master offers you instant deposits, however, withdrawals can take up to a few days up to 7 days depending on the bank that you use. These methods grant you the highest level of safety and security.
Entropay and Astropay are suggested you use too because of their convenience for players from Algeria.
Bitcoin casinos are not something strange to all players around the world. There are no exceptions for players from Algeria too. Bitcoins allow players to deposit and withdraw without revealing personal information. In the case of players from a country that has complicated regulations like Algeria will rest assured.