Dana White - The Stories of a Gambling Legendary
Dana White - The Stories of a Gambling Legendary
Last updated Friday, 22/07/2022 11:41 by Yendrembaam Heroojit
Table Of Content:

In the gambling world, we have heard many stories of players with super skills winning millions of dollars from land-based casinos. However, the character we want to introduce today is much more special. Known as the president of UFC, a billion-dollar sports, and entertainment corporation, Dana White also leads a different life, where he spends most of his day playing blackjack at casinos and winning millions of dollars.
Today's article will tell you exciting things about Dana White, a unique character with two separate lives in the same world, and his incredible personality. You'll be even more surprised to learn that the Palms casino in Vegas, where he once won $5 million, had to do everything to limit his profits, even though Dana wasn't cheating. That makes us understand how good he is.
Without wasting any more time, we'll get started right now.
Who is Dana White?
Dana White was raised in an Irish-Catholic home in Manchester, Connecticut, with his mother, June, father, Dana Sr, and sister Kelly. Dana began boxing at the age of 17. He then became a fighter manager and relocated to Las Vegas. There, he reconnected with an old boyhood buddy, Lorenzo Fertitta, an executive at Stations Casinos and a member of the Nevada State Athletic Commission, the state's licensing authority for professional boxing.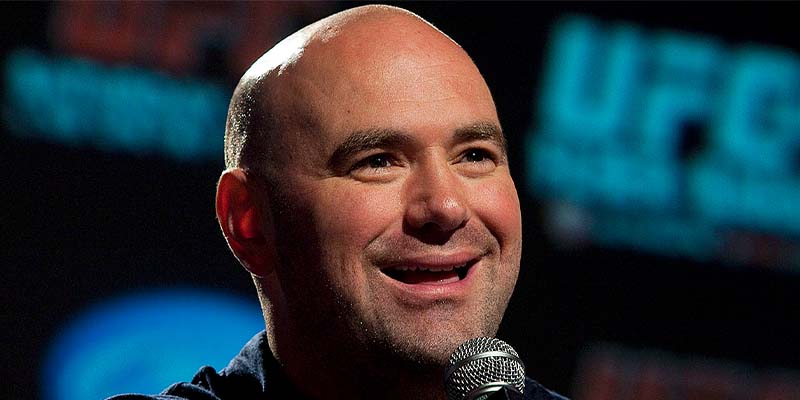 White persuaded Fertitta to buy the floundering UFC, seeing promise in the sport's future. White agreed, and Fertitta later appointed him as president. They converted an unknown and failing firm into an international sensation.
We won't talk much about the UFC success story here. Instead, focus on their strange president. Dana White is a heavy blackjack addict; we have to say. He said that he only gets three to six hours of sleep every night, and that's only when he's not up all night at the blackjack table in Vegas, which is often. On evenings when he engages in long blackjack games for $25,000 each hand, he's lucky to get home in time to transport his two children to school. In other words, he has a great time management ability to handle both worlds in which he plays an essential role simultaneously.
You could say it's normal to be addicted to blackjack and spend a lot of money for a rich president like Dana White. However, that is not the case. Dana says he mastered blackjack long before he became president of the UFC. Whenever he plays on the blackjack table, he enjoys making a big splash in the competition by crushing other players with huge wins. That is how he does business, which has helped him succeed. However, the casino owner and his opponents often feel displeased by his rudeness. Dana didn't care much, though, and he continued his brutal tactics.
With that loud and aggressive style, it's not surprising that White has had many enemies in his career. White has earned a reputation for not holding back his opinions. That managerial approach can be divisive. While it has gained White a lot of followers and celebrity, making him a hot subject for the tabloids, it has also turned off many people. He's had high-profile feuds with everyone from rival promoters to UFC athletes and his staff.
Some of Dana's celebrity acquaintances have expressed worry about him, notably comedian and podcaster Joe Rogan, who speculated on a recent episode of the Joe Rogan Experience that White may be addicted to blackjack due to brain injury or CTE. Joe said that Dana suffered from boxing fights at the UFC, where he was hit in the head a lot. Brain damage from such matches could be the source of CTE, a disease that makes Dana impulsive and prone to addiction to something to relieve stress. In this case, it's blackjack. However, with her quiet personality, Dana never confirmed this information.
His Winning Stories at Palm Casino in the Us
Dana White's career included numerous heated arguments with the casino owners he used to play with. His rocky connection with the Palms Casino in Las Vegas was the most memorable occurrence. Since the day the Palms opened in 2001, White has been one of their highest rollers, often playing for $25,000 a game, and, as UFC president, he's staged some of the UFC's most significant fights at Palms in a win-win arrangement. For 15 seasons, the Ultimate Fighter finale has been staged there.
Dana is not just one of the most influential players at the tables but also one of the most influential tippers. He tipped dealers more than $200,000 during a three-month period. He is said to have dined at N9NE, a popular Palms steakhouse, and left a $10,000 tip on a $10,000 bill.
The issue started in 2012 when White went on a blackjack hunt and aggressively beat the Palms for a few million dollars. The casino replied by halving his credit and limiting his table play to a maximum of $5,000 each hand.
Furious, White ceased performing at the Palms and removed UFC fights from the property. Later, the Hard Rock Hotel and Casino hosted the 16th Ultimate Fighter finals. White moved his blackjack action to Caesar's, claiming that "they will let you play." Limits must not be messed with."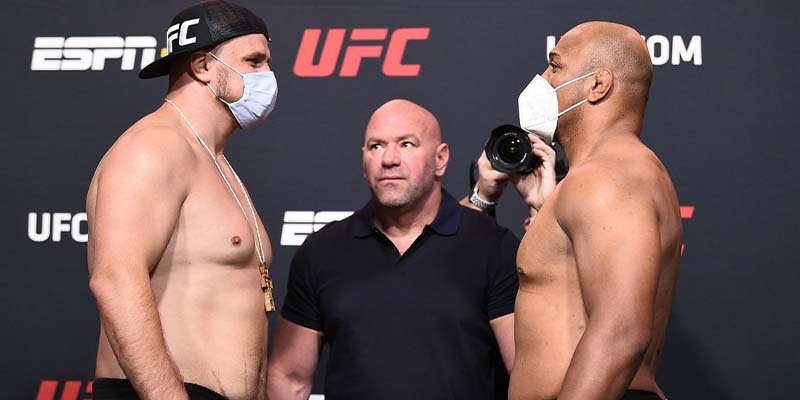 Two years later, the Palms' new management attempted to win back Dana White and the UFC by bringing him a $5,000 bottle of 2001 Domaine de la Romanee-Conti Montrachet wine. The gesture was practical. White terminated his boycott and returned with zeal to the Palms high limit blackjack pits.
When White resumed winning blackjack (and blackjack tournaments), the casino tried all they could to keep him playing in the hopes that he would lose the money. When White attempted to leave the casino with $5 million in winnings, the casino simply heaped the cash on the counter and wished him luck with a highly unpleasant attitude.
When White requested a bag to carry the money in, the casino denied it. " "Are you serious?" White remarked at a media luncheon while recalling the event. "They don't have a bag where they put the money." ''You just beat us, here you go." That is exactly the mindset, unfortunately. They simply pile it all up there and say, 'Thank you, have a good night.'" White dispatched his pals out to find something to transport the money in. They returned with two large black bags. White placed the five million dollars in rubbish bags and hauled them out of the casino. He now carries his own baggage to other casinos, he explains, just in case he has another winning session.
The casino cried uncle again less than six months after Dana's return to the Palms. They limited his action to $5,000 once again, and White alleges the casino ultimately "gave me my walking papers" and finds every possible way to chase him away. This time, though, the casino and White parted ways on better terms. White was given a custom-made title belt that stated "PALMS Undisputed Blackjack Champion" and "Winner by TKO."
Final Words
Dana White still enjoys playing blackjack, his favorite casino game, and claims to be a profitable player. There are whispers in Vegas that White is a card counter after so many multi-million dollar victories and high-profile banishments. It's not that far-fetched to think that someone as affluent as White would put in the time and effort to count cards to defeat a blackjack casino.
The Hard Rock Hotel and Casino notably threw off many celebrities for card counting at their high stakes blackjack table the same year the Palms fired White. White rejects the charges. He has stated, "I'm the farthest thing from a card counter." White just professes to be a competent gambler. And it's not only about money. White's motivation for gambling is the thrill he receives from winning. He told the Las Vegas Review-Journal, "I just want to win." "Is it necessary for me to play cards? I'm not betting to make money. It's simply a strange mental thing. I enjoy the victory itself, not the money."
Published: 22 July 2022 11:41