What Is Free Bet Blackjack? How It Works & Basic Strategies
What Is Free Bet Blackjack? How It Works & Basic Strategies
Last updated Saturday, 20/08/2022 15:21 by Yendrembaam Heroojit
Table Of Content:

Online Blackjack is a game famous for having many variations. You may have played through European blackjack, Face-up blackjack, Perfect Pairs blackjack, or Spanish 21. All of them bring freshness to players when they are bored with the traditional game. Free bet blackjack is also such a variation.
Basically, the variant works almost the same as its classic version. However, the variation that allows players to split and double down for free once in each hand distinguishes it from regular blackjack. Yes, you did not hear wrong. You won't have to spend extra money on these two actions.
Today's article will take a closer look at this unique blackjack variation, how it works, and how online casinos balance the house edge while giving players such a considerable advantage. Read to find out.
What Is Free Bet Blackjack?
Free bet blackjack is a variation of the original blackjack game. However, unlike other variations, free bet blackjack does not change much in the game's rules. What makes it different is that the casino allows players to split and double down for free once in each game. Hence the name free bet. If you win, the dealer pays double your initial wager. If you lose, you only flash your initial bet.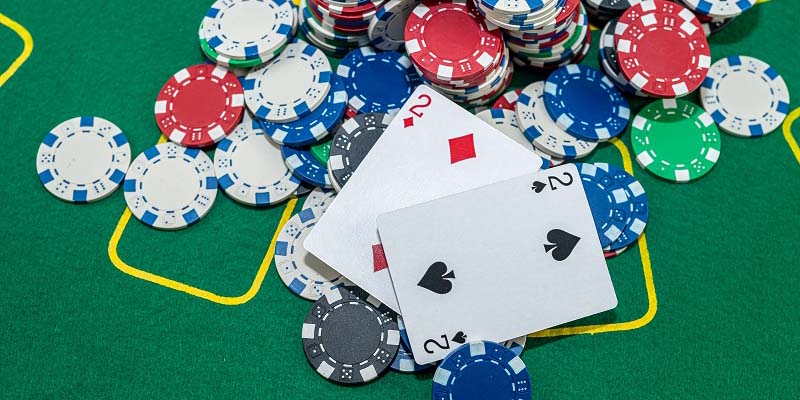 In addition, the player is allowed to surrender after being dealt the first two cards. However, you need to decide quickly, as from the moment the 3rd card is dealt, you will not be allowed to surrender again.
Allowing players to split and double down without increasing their stakes gives the player a significant advantage. Therefore, to let the dealer get some odds back and make the game fairer for the casino, this variation applies something called the 'Push 22' rule.
More specifically, push 22 blackjack rules imply that if the dealer goes bust on the precise hand of 22, instead of paying all unbusted player's hands like in the traditional game, the dealer will push (or tie). Therefore, if the dealer's hand reaches 22, you will tie with the dealer, no matter how strong your hand is.
However, if you own a natural blackjack, you will beat the dealer in this case. The standard payout is 3 to 2.
What Is House Edge of Free Bet Blackjack?
According to blackjack experts, the Free Bet variation comes with the house edge of 1.04%. However, this number can be increased slightly if the dealer has less than 6 decks of cards in the shoe.
How Does Free Bet Blackjack Work?
With that said, Free Bet blackjack works similarly to traditional blackjack. Before each game begins, players can place their ante bet. Then, the player is dealt two face-up cards, and the dealer, one face-up card and one face-down card.
Players have the right to double down and split for free, but not in all cases. Below, we will explain this in more detail.
Free Doubles
If the sum of your two cards is 9, 10, or 11, and your two cards do not include Aces, you can double down for free. In other words, doubling down in free bet blackjack is allowed when your hand is hard 9, 10, or 11.
In case your hand is soft 9, 10, or 11, which means you have an Ace, you are still allowed double down, but it's not free anymore. You will have to double your bet to perform this action, just like in traditional blackjack.
Free Splits
You are allowed to split for free with any pair you own, except 10s, Js, Qs, and Ks. However, if your splitting action results in another pair and you want to split them again, you will have to increase your stake. Therefore, as we mentioned, you will only be allowed to split free once per game.
Free Bet Blackjack Strategy
Traditional blackjack strategies can still be applied to the free bet variant. However, it is essential to note that try to take advantage of the rule of this variation whenever possible because, in the end, you will always be the beneficiary. More specifically, if you are allowed to double down and split for free, take that action under all circumstances, even if it might go against the traditional blackjack strategy.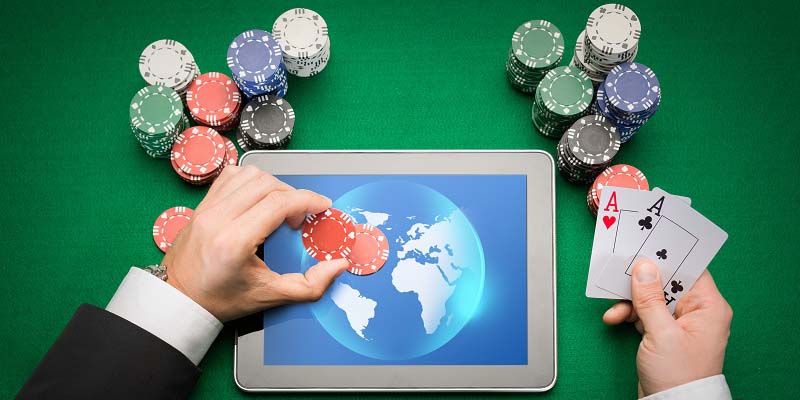 In addition, you will need to keep a few things in mind when having a soft hand. First, if the dealer's upcard is a 6, you should only double down with soft 16, 17, and 18. Next, if you get a free split and then have a soft 16 through soft 20 against a dealer 6-up, you should double down, even though it will increase your bet. Finally, you should not double down on any other soft hands unless you have a soft 17 through 19 against a dealer 5 up-card.
Conclusion
The Free Bet blackjack variation gives players a huge advantage, as through the free doubling down and splitting mechanism, you have the opportunity to access the potential double payout without risking extra money. bet. This makes even more sense as most winning or losing in traditional blackjack comes from the decision to double the bet to perform those two actions. So, if possible, you should try this exciting blackjack variation at your favorite casino with a significant advantage for players that come with it.
Published: 20 August 2022 15:21