Best Online Casinos Venezuela - Top VE Casino Sites 2023
Venezuela is located on the Atlantic Ocean and shares borders with Colombia, Brazil, and Guyana. This South American nation is known for the world's largest oil reserves, and oil and gas seem to dominate the country's economy. As for the gambling industry, Venezuela, like most other South American countries, is underdeveloped. Currently, the government has five terrestrial casinos and the size of the gambling industry is not so impressive.
Affiliate disclosure
No casinos found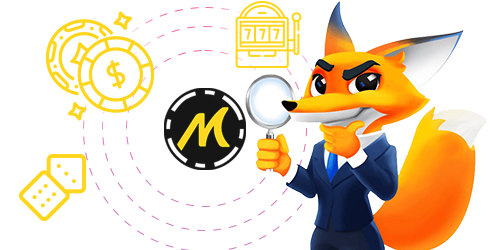 To find more casinos
Table Of Content:

Gambling Laws in Venezuela
Since 1997, casinos in Venezuela have been legalized, and other laws have been enacted to regulate gambling industry taxes. Before 1997, the local government licensed casinos to operate. After that, all of these facilities have been overseen by the Venezuelan state.
As a rule, casinos in Venezuela must be located inside hotels in tourist resorts with a minimum number of rooms of 200. The licenses are valid for ten years and pay a tax rate of 20% total revenue. This has resulted in a few significant casinos shutting down for not being able to meet these requirements.
President Chavez does not impose an immediate ban on casinos but only imposes taxes that make gambling organizations unacceptable.
Since Chavez no longer took power, the gambling industry in Venezuela is slowly returning to normal, although the country is still struggling to recover the collapsed economy.
As of 2017, the Venezuelan government has been trying to change the legislative framework, and new bills are being discussed on transactions with casinos, slot machines, bingo, lottery, and sports betting. The reform draft was submitted in February 2002 and approved three months later. The new rules are currently being revised for the second final read.
The government rules gambling in Venezuela, and only licensed facilities are allowed to operate. Recently, the government has taken a more severe move and has stopped licensing both new casinos and bingo rooms.
Gambling Events in Venezuela
Access to land gambling is quite limited in Venezuela for horse racing, bingo room, and lottery.
Venezuelans have access to land-based sports betting but must play at 1 of 5 national casinos. This has affected the growth rate of land sports betting here.
However, there are quite a few secret sportsbooks here as Venezuelan gamblers are not conveniently going to one of the casinos to bet on sporting events.
Since 1991, the government-run lottery has offered the betting category Kino, and it has steadily grown in popularity.
Currently, the onshore gambling scene is not much developed unless the government loosens regulations, but it seems unlikely.
Even so, many gamblers have turned to online gambling, and it seems to be the most convenient option for them.
Venezuela has granted several licenses to online casinos operating off Margarita Island.
Payment Methods in Venezuela Online Casinos
The official currency of Venezuela is the Bolivar and is mostly accepted by online casinos.
For money transfers, these South American online casinos offer secure and fast methods of payment. Supported methods such as Skrill, Neteller Casinos, WebMoney, Visa, Mastercard, PayPal, etc., are reputable payment gateways, absolutely secure, and any process is handled via a secure channel.
There is an online payment platform at the forefront with excellent customer protection policies, and a complete security transaction is the PayPal e-wallet. PayPal does not disclose gamblers' personal information to online casinos or vendors. In addition, the benefits that this e-wallet brings to customers can be mentioned as instant deposits and minimal fees.