Best Online Casinos Sri Lanka - Top LK Casino Sites 2023
Affiliate disclosure
No casinos found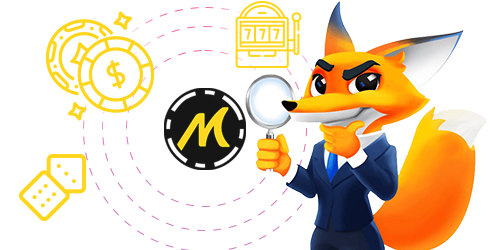 To find more casinos
Table Of Content:

More Information About the Market
Gambling in Sri Lanka is not an open topic to talk about and discuss openly as gambling has very strict laws and regulations. However online casinos remain unclear in gray areas as from Sri Lanka, people in Sri Lanka can not operate any casinos in this country. Therefore, players have only one possible chance to play international online casinos that accept players from this country.
Another major difficulty for online gambling developing in this area is only 25.8% of citizens having internet access. The currency value difference from country to the country makes gambling online become more and more difficult. In fact, all Sri Lanka accepting casinos require players to deposit in USD which has high value with Rupee Sri Lanka.
As gambling is strictly banned in this country and there should be no gambling involved activities reported. Therefore, collecting accurate data on gambling is such an impossible task because people gamble with whom, at where remains uncontrollable.
In the near future, you still can not expect to see the growth and prosperity of online gambling in this country. For those who like to play at online casinos. Please choose the legit ones and fully licensed by international regulators.
Law and Regulation on Gambling In Sri Lanka
In 2010, the lawmakers in Sri Lanka enacted successfully the proper legal framework that regulates and controls gambling activities in the country. The law titled Casino Business Act approved the administration of President Rajapaksa.
This effort is to protect players from gambling on the black market with high risks and scams. Thanks to the establishment of the law, land-based casinos also can operate legally in a capital city through the event in which former president Mahendra Rajapaksa broke deals with three major international casino operators to establish luxury hotel-casino complexes in the country.
However, the situation has changed when the new president won the elections, he clamped down on the gambling industry by canceling licensing casinos. This change brought the amendment to the Betting and Gaming Levy Act.
Playing at international online casinos remain no penalties to play at them.
Depositing and Withdrawing Safely
A number of the most popular and trusted global payment methods are accepted by safe casinos in Sri Lanka. There are some options missing when the market is compared to the far larger offerings in Europe, for example, but you should be able to find a service that suits you at any of our recommended Sri Lankan casino sites.
Though gambling in Sri - Lanka is not widely accepted across the country, when it comes to online casinos, players have a little light to follow. There are a few e-wallets that you can use to deposit to online casinos accepting players from Sri - Lanka such as Neteller, Skrill.
These two banking methods can be found in many online casinos on our list. Therefore, you just need to pick ones that suit your taste.
Neteller and Skrill usually offer service with instant deposits and within 48 hours of deposits. This time processing varies and depends on the online casinos.