Best Online Casinos Slovakia - Top SK Casino Sites 2023
Affiliate disclosure
No casinos found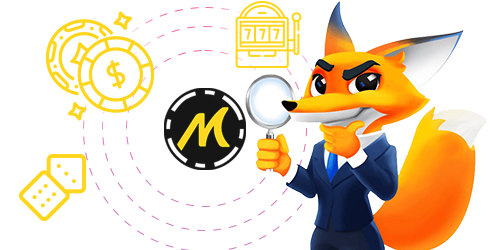 To find more casinos
Table Of Content:

Slovakia has quite tolerant laws regarding gambling entertainment matters in the country. In particular, players in Slovakia have the freedom to participate in gambling activities offered by foreign operators without being prosecuted for that.
After receiving sovereignty status in 1992, almost all forms of gambling activities were legalized on the territory of Slovakia. During the time of becoming a part of Czechoslovakia, all forms of gambling were subjected to strict control and severe restrictions.
Gambling Laws in Slovakia
The Gambling Act in Slovakia, which went into effect in 2005, covers all laws that need to be met, depending on the type of game the operator is willing to make available. The greatest purpose of the Act is to provide clear rules about the rights and obligations that operators and players must follow. The Gambling Act also reserves the right to oversee all forms of gambling activities and equipment.
The Gambling Commission, overseen by the Slovak Finance Ministry, is responsible for domestic gambling matters, approving, as well as, amending the laws and implementing new laws regarding the provision of gambling licenses. Over the past few years, the number of licenses issued has been negligible, but the Ministry of Finance has allowed the national lottery to offer certain online gambling products. Tipsport is the only fully licensed organization in Slovakia.
The Slovak operators have withdrawn their proposals regarding the prevention of unlicensed betting operators from providing online gambling services, while foreign betting institutions have to pay a fixed fee to operate in Slovakia.
Gambling activities in Slovakia
The Slovak lottery is Tipos, which is run under government control and is considered the largest online betting service in Slovakia. In 2008, Tipos ceased operations at inland locations and got credit protection from the Bratislava District 1 Court. However, the harsh reality is that Tipos faces stiff competition with international operators.
Currently, the number of traditional casinos in Slovakia has more than 20 casinos offering a variety of betting options, including lottery games, bookmakers, etc. Slot machines are usually available at betting shops, or pubs, and bars.
Fortuna SK is one of the leading companies in the Slovak gambling market, operating more than 350 exclusive betting services in the market. So if Slovakian bettors are not satisfied with the betting services offered in the country, they have to choose a foreign operator.
The horse racing industry in Slovakia is a traditional form of betting as it appeared in the mid-19th century. Horse racing was overseen by Turf Direktorium Für Die Slowakei and this betting sector generates solid revenue each year.
Payment Methods
Despite being one of the smallest and least populated European countries, Slovakia enjoys rapid economic growth. Currently, there are a lot of betting operators trying to attract Slovaks by offering services in Slovak and having convenient local payment methods available, as Slovakians are allowed to gamble wherever they want.
Currently, mobile and internet usage in Slovakia accounts for about 90%, creating perfect conditions for the development of online commerce services. Slovakia has nearly 80% of the population using a bank account, meaning that all Slovak bettors can deposit money into casinos through MasterCard and Visa. There are also a number of alternative payment options such as e-wallets Skrill and PayU, or other online banking systems.
Besides, PayPal seems to be one of the most popular online payment methods in Slovakia, as it supports different currencies. Some Slovak online casinos allow payment via PayPal and customers can withdraw money through the same wallet. PayPal is considered the fastest and safest means of payment at Slovak casinos.