Best Online Casinos that You Should Try in Russian Federatio
Affiliate disclosure
No casinos found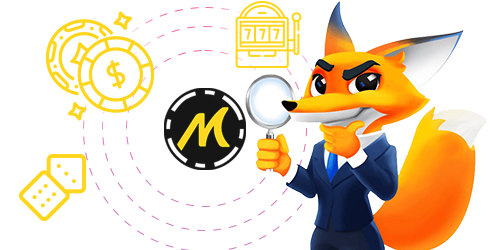 To find more casinos
Table Of Content:

Overview: Gambling in Russia
Russia has continuously changed its gambling rules throughout its history. The applicable regulations were altered by the various political regimes at that time. In fact, gambling was a thriving gaming industry in Russia less than two decades ago. However, most forms of gambling - both online and offline - are now banned in the country (except for the four designated government areas).
All forms of betting were banned in Russia in 1928, and the ban was later lifted when political reform led to a golden age of almost 20 years from 1988 to 2006. The ban has returned in Russia under Vladimir's current regime. Before being banned, online gambling in Russia was loved by millions. In fact, Russia was once one of the top 5 countries in the world in terms of poker.
Regulations on online gambling in Russia are very clear, even more so than in many other countries. Playing online casinos is illegal in all but four designated regions. However, casino operators based outside of Russia can still operate freely in the country, and online gambling is still very popular with Russians.
According to the 2018 rules, remote gambling is prohibited. Specifically, any games using data and telecommunications networks or means of communication are prohibited. Websites that provide information to Russians may also be banned.
When it comes to online casinos, most Russians can open an account through a VPN. Therefore, a Russian law banning the use of VPNs was introduced in late 2017. According to Putin, this action is to prevent the spread of extremism. It has also prevented overseas gambling sites from being accessed.
Because the Russian law is so strict, many overseas online casino operators have stopped offering their games to Russian players, but not all. Some online casino operators still offer their services to Russian players.
There is a blacklist of online casino operators that have been banned from providing services in Russia. On this list there are a number of big names, including Poker Stars.
In fact, the Russian authorities are not targeting players at online casinos. Reality shows that only operators are frequently held back while there have been no reports of Russian online casino players being penalized.
Regulations on online gambling in Russia are unlikely to change in the near future. However, the popularity of online gambling in Russia, although not legal, is likely to continue.
Real Money Online Games in Russia
We are going to look at some real money online games in Russia
#1 Poker
It is true that hardly any game is more popular among Russians than poker. Poker is extremely popular and has a long history. In fact, poker is so deeply rooted in skill rather than chance.
#2 Roulette
Unlike poker, roulette is a simple and elegant game of chance. It is based on guessing the numbers and / or colors the ball will land on a spinning wheel. So, there are no skills involved here.
Gambling law and regulation for Online Casinos in Russia
If you do not speak Russian or do not want to spend time reading online gambling laws in Russia, this section will be really helpful for you.
Is online gambling allowed in Russia?
Like many other European countries, you won't find a legitimate online casino in Russia. However, the bet in international casinos is not prosecuted, so it is popular across Russia.
Basically, there is no legal online casino in Russia. In fact, the government is working hard to stop online casinos and prevent players from internationally reputable online casinos outside Russia. Players can be penalized for playing in online casinos with real money in Russia (According to Russian online gambling laws).
The fact of the matter is that lotteries and sports betting are easy to find much easier to find. Unlike online casinos, these activities are legal in Russia.
Age to join online casino
To participate in online gambling in Russia in legitimate casinos, you must be 8 years or older
How to choose the best online casinos for Russia Players?
Online casinos are still illegal in Russia, but this does not mean that there are no options when it comes to Russian gambling sites. Do not be tempted by unlicensed casinos; you are basically risking your money without any protection. You even run the risk of prosecution for playing at an illegal site.
Next, you need to consider what is offered by an online casino. Specifically, see what game options they offer. In fact, best online casinos often offer hundreds of different slot games like roulette, blackjack, baccarat and casino poker. Alternatively, you can also find a smaller collection of virtual scratch cards, lottery and instant winnings.
Finally, you should see if that operator has a downloadable app. In fact, some operators create a version optimized for mobile and tablet devices.
Deposits and Withdrawals at Russia Casino Sites
Currently, some gambling payment methods are blocked at the casino sites of this country. Do not worry, you can still deposit and withdraw money by other methods. I will introduce you to some of the deposit methods that you can find at reliable online casinos.
#1 QIWI wallet
The QIWI Visa Wallet works like a third-party processor. In addition to Russians, customers in Kazakhstan can also use QIWI.
#2 Yandex Money
Yandex Money is one of the great ways for local gamblers.
#3 WebMoney
When participating in online casinos, you need to transfer cash securely. WebMoney payment services is a recommended option. However, some fees may apply.
#4 Bitcoin and other cryptocurrencies
This instant payment method has become popular at many online casinos offering their services in Russia thanks to the benefits they offer.
All in all, it can be said that online gambling is prohibited in Russia. Therefore, participation is at your own risk. Anyhow, good luck!