Best Online Casinos Madagascar - Top MG Casino Sites 2023
Affiliate disclosure
No casinos found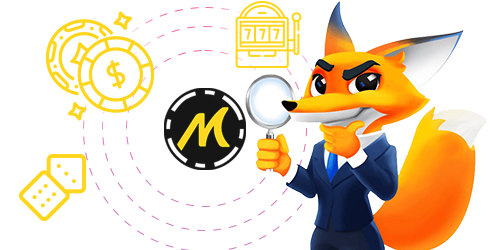 To find more casinos
Madagascar is an island nation off the southeast coast of East Africa and is the fourth largest island globally, with a population of about 22 million people. Madagascar has recently gone through political upheaval, seeing their elected president removed and power is taken, even though democracy was restored in 2014. The current leader has been elected by popular vote.
Gambling Laws in Madagascar
Currently, online gambling in Madagascar is not regulated by the gambling laws. Current gambling laws were passed before online gambling became as popular as it is today. As a result, Madagascar's legislators did not specify which regulations apply to the casino game's online version.
The Department of the Interior and Decentralization, which oversees casino gambling in Madagascar, has recently decided to amend and implement the Malagasy casino gambling regulations. They claim that the current gambling law no longer meets its purpose, as the context of casino gambling has changed dramatically since the time it was created. The new version of the casino rules is also intended to apply to online casinos.
The state of Madagascar has yet to be clear as to whether online casinos are legal in the future. However, since the casinos are currently legal in Madagascar and no plans to ban casino gambling have been announced, one can safely speculate that online casinos will require licensing in the future instead of being banned. Currently, however, there is no way for online casino operators to obtain a gambling license in Madagascar, and therefore there are no licensed and legal online casinos in the country. If you want to discover the top new legal online casinos, check our best new casinos.
On the other hand, there are also no regulations that prevent locals from playing on international online casino sites. Madagascar bettors are free to gamble in many international online casinos, and a large number of them are also available in French.