Best Online Casinos Iraq - Top IQ Casino Sites 2023
Affiliate disclosure
No casinos found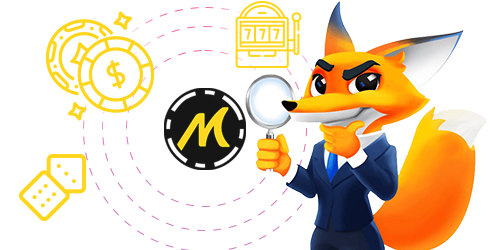 To find more casinos
The Republic of Iraq is a country in West Asia with a population of about 37 million people. Iraq is considered one of the cradles of civilizations and territories, including the Sumerian and Akkadian, Babylon, and Assyrian empires. The area was part of many empires throughout histories such as the Greek, Parthian, Roman, and Ottoman Empires, before being under British rule after World War I.
In 1932, the Kingdom of Iraq gained independence from Britain. However, the monarchy was overthrown in 1958, and the Iraqi Republic emerged. Notable dictator - Saddam Hussein ruled the country as a member of this party since 1979 and remained in power until the invasion of Iraq in 2003. The Ba'ath Hussein Party had was stripped of power, and a multiparty parliamentary election was held in 2005. Nowadays, Iraq operates as a federal parliamentary republic.
Gambling Laws Development in Iraq
According to Article 1 of the Civil Code, the country must comply with Islamic principles because Sharia is the central law of Iraqi law. Accordingly, gambling in Iraq is illegal, continuing to be enacted by the 1969 Penal Code. Article 389 of this act states that anyone engaged in gambling activities could face a fine or imprisonment.
However, the punishment will be for the operators. Due to this prohibition, there has been hardly any form of gambling on the ground. Although there are no specific online gambling laws in the country, in general, online gambling in Iraq is similarly prohibited.
If you want to discover the best online casino sites on the market, check out our top gambling sites.
Under Iraq's gambling law, the agency responsible for overseeing the ban's respect is the national and local police. And like online gambling news sites, the police have been extraordinarily active in arresting suspected gambling people in the Sulaimani region, where several illegal casinos are active.
Even so, gambling in Iraq is still very open. There used to be several casinos here at the same time, but most of them closed due to all the turmoil and upheaval that took place in this country, but now there is one casino still operating in Iraq, in Sulaimaniya city.
Cockfighting and dogfighting are very popular in Iraq, making people of other countries extremely angry. Even so, these two types of betting are still widely accepted here, and since Saddam Hussein's overthrow, this has become even more common, as has gambling in Iraq in general.
While there aren't many racetracks to bet on, horse and camel racing betting is also famous. Gambling in Iraq will almost certainly be more popular if they have a better gambling infrastructure, arguably improving if they can become more stable and more developed in the future.