Best Online Casinos Bahamas - Top BS Casino Sites 2023
Are you looking for top online casinos that accept players from Bahamas? This page will show you the list of the best casino sites for Bahamas players. Check it now to find the best one for you!
Affiliate disclosure
No casinos found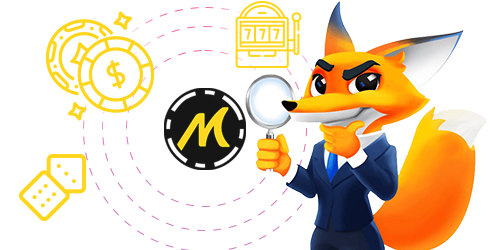 To find more casinos
The Commonwealth of the Bahamas is a country consisting of more than 700 islands of different sizes, located in the Atlantic Ocean, not far from the United States coast. Therefore, casinos in the Bahamas are popular destinations for American tourists on vacation.
Gambling operations in the Bahamas are legal since 1969 and make up a large portion of the country's tourism industry. Hence, it plays a large role in the Bahamas' economy. Ironically, however, Bahamian locals are forbidden to participate in the local casinos.
Legal Context of Gambling in the Bahamas
Illegal gambling has been going on in the Bahamas for decades. The lottery was banned in 1901, but illicit casinos began to thrive in the 1920s. In 1969, the Lottery and Games Act was enacted to regulate island casino gambling.
On paper, the gambling laws in the Bahamas seem very strict. In practice, though, it doesn't work that way.
Residents of the Bahamas are strictly prohibited from playing online betting and are not allowed to gamble at casinos. Since the 2013 referendum to establish the national lottery was rejected, there are currently no legitimate options for Bahamian residents to participate in lottery games, either online or offline, except for the tourists here.
Some online gambling activities on the islands have been legalized under the Games Act of 2014. The new law provides a framework for licensed casinos, national and charitable lotteries, and taxes. However, online sports betting is currently illegal in the Bahamas.
The Bahamas Gaming Boards oversee all gambling activities. The board of directors is responsible for licensing the casino and managing the standards.
The Bahamas allow legalized and licensed casino resorts to operate on the islands. State lotteries are also legal, as are electronic bingo, keno, scratch ticket, and lottery. Sports bookmakers are also very popular in the country.
However, access to Bahamians' foreign lottery sites is not blocked, and many foreign lotteries and online lottery agents allow Bahamians to purchase lottery tickets online. Although there has been a widespread need to amend existing gambling laws to allow citizens, nothing has changed.
If you are interested in discovering the best online casino sites in the industry, you can check the list of top gambling platforms.