Which Casinos Should Aruban Players Choose to Play?
Are you looking for top online casinos that accept players from Aruba? This page will show you the list of the best casino sites for Aruba players. Check it now to find the best one for you!
Affiliate disclosure
No casinos found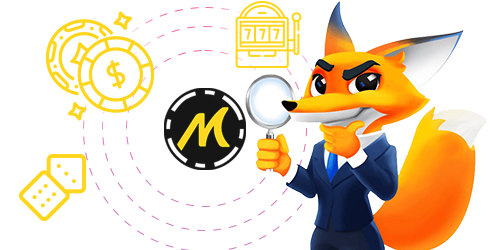 To find more casinos
Aruba is an island country located in the southern Caribbean Sea, in the Kingdom of the Netherlands. While the country's legal system is based on the Dutch one, the Aruban government can approve their bills.
The country is famous for its casinos and other forms of gambling, which first opened in 1959. Tourists mainly frequent these facilities because the Aruban government places a heavy emphasis on consumer protection in the country's residents.
Aruba Gambling Laws
The governing body of Aruba's gambling operations is Dipartamento di Asuntonan di Casino (DAC), under the Aruba Ministry of Justice. The agency also oversees the legal activities of online gambling. Besides, DAC is the official licensing authority for all online and land casinos in Aruban, sportsbooks, or other gambling service providers.
Most forms of gambling are legal, with all operators requiring a license. However, the Aruba government has been heavily criticized for lax enforcement of the gambling laws, which allegedly allowed some casinos to be used for money laundering.
It is worth noting that residents of the Caribbean island can only go to the casino up to 8 times a month. If they try to participate more than that, they run the risk of being fined and expelled from all the island casinos in one year. The goal of this restriction is to help limit the likelihood that Aruban players will develop a gambling addiction.
However, there appears to be very little control over preventing locals from participating in the casino after their eighth visit in a month.
In addition to gamble at traditional institutions, bettors in Aruba can also bet online thanks to the Aruba gambling laws. Currently, casinos and sports activities online in Aruba are legal. Land-based casinos must be attached to a hotel, and anyone wishing to host gambling facilities must have a hotel license.
Under the gambling law, minors under 18 are prohibited from participating in gambling activities in Aruba.
If you want to spend time on the newest gambling operators, you can refer to the list of new online casinos.