Top Anguilla Online Gambling Sites Going Live Now!
Eastern Caribbean dollar (XCD)
Affiliate disclosure
Eastern Caribbean dollar (XCD)
No casinos found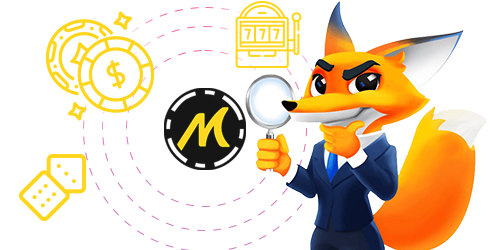 To find more casinos
The first game rooms appeared a few centuries ago. They were always popular and in high demand. In America, for example, gambling venues are often reserved for cowboys and wealthy people who can spend a lot of money on bets and have fun. Later, these places turned into luxury casinos located in different parts of the world. This was not enough for gambling game operators and developers, so they decided to move to the virtual world to attract millions of gamers.
However, there are areas where gambling is prohibited or tightly regulated. Anguilla is an overseas British colony with a quiet lifestyle. While gambling is legal in the UK, unfortunately, casinos and slot machines are prohibited in Anguilla. The reason is because of the extremely religious nature of Anguilla's, and they assume that one must earn money honestly. So some Anguilla gamblers have to go to the neighboring island of St. Mary. Maarten to visit countless game halls with roulettes and board games.
Gambling Laws Development in Anguilla
In recent years, the Anguilla government has paid great attention to tourism development due to the favorable location of the island. Thanks to its beautiful landscape, and as a British colonial country, Anguilla has become very popular among travelers. Legalizing gambling will increase tourist traffic. Unfortunately, however, all forms of gambling are banned in Anguilla, so local gamblers are looking for an Internet solution. Unlike other Caribbean countries, this ban applies not only to residents but also to tourists on the island.
In the Anguillan gambling law, section 347 of the Penal Code, the Amended Anguilla Rules lists all the games considered domestic gambling. Under this Penal Code, all casino games, bingo games, sports betting, and most lottery games are illegal in Anguilla. The only exception from the ban is lottery games hosted by an authorized lottery operator.
It is worth noting that the gambling sites are not blocked, and the Anguilla online bettors are not in violation of the law, and no gambler has been prosecuted. This means that gambling is prohibited but not blocked or restricted on the Internet.
The legal age to gamble in Anguilla depends on the site the bettors are registered with. Most Anguillan online casinos welcome players over the age of 18. Some operators introduce stricter restrictions, and they accept players over the age of 21.
You can take a glance at the best online casinos in the industry by refering to the top online casinos conducted by our expert.